Saving The Sun ( dream big )
Last Update:
June 16, 2021

Not that " big yellow" needs any help; I think it's doing fine all by its self. However, there are times when it needs to take a break; at those times, pack it up in the station wagon for a bit of shut-eye.

Don't panic. It will be coming to a sky near you in the morning.

Thinking about gigs, it would have to be one of our most significant in our known universe; it doesn't get much more important. What we do at times can seem insignificant. Most things start with a dream or that flash of imagination. The creation can be in direct relationship with the boldness of the dream. It doesn't hurt to dream big.

The dream is one thing making it a reality another altogether. On reflection, making it happen can be the stumbling block that gets in the way. If we stop and reflect on times past, it usually falls into that category. Even if we are focused and working hard to make our realities, there will be times when we can be left with a healthy dose of imposter syndrome for want of a word.

You know the one where you will be caught out mid-morning on the first day and exposed for the total fraud that you are.

One of the cornerstones of any foundation is to suck it up and keep charging; things may not pan out the way you planned; in business, there are always those times when things go completely off the skids. Then again, good planning and execution and backing ourselves can bring it around the trickle become a tsunami. Work hard, and the results will come, built on commitment, blood, sweat, and tears.

That is the way it is, and that is the way that it goes; we are the masters of our destinies, the future is in our hands. It can be one of those glib sayings that roll off the tongue without much thought. Yet, it is so true.

The last year and a bit have been challenging; that is a bit of an understatement; you think, Alex. Most probably. Most folks are still working hard to create the life of their dreams, while some are struggling; there is no right or wrong. It's what works for you that counts.

I have been following a couple of guys of high integrity for a number of years. One thing for sure, they never cease to amaze me. Over the years, when hard decisions need they stand up and take the appropriate action. Yet, at times there must be an incredible amount of pressure, arriving from all angles and quarters.

Last year was no different; everything was in a state of free fall and retrenchment, businesses were closing left, right, and center—time to batten down the hatches and ride out the storm.

Ah no!

Perfect time to launch a new platform, not any platform, a total reinvigoration, and one could say reinvention. But, as we know, being relevant in an ever-changing marketplace can be one of the things that just about guarantees longevity.

One of those times when being a fly on the wall would have been priceless watching the strategies, systems, and technologies evolve. Talk about holding your nerve, sticking to your game plan, but most of all holding true to your vision. As a member of Wealthy affiliate, sharing in the journey can engender a considerable amount of pride; through association, we are all stakeholders, and one of the things that I hold is that Wealthy Affiliate is what it is because of the people who come here.

Much respect for Kyle and Carson and their team of professionals that keep the platform ticking over. It is an extraordinary endeavor and one that continues to evolve, as do we. The platform is massive; we pay our membership dues to rock up and partake of everything on offer; every cog runs like a well-oiled machine. Observation tells me that Kyle and Carson sincerely want the people who come here to succeed that indeed is unique.

One thing for sure everything starts with a dream, and we owe it to ourselves to dream big.

What says, you fellow travelers.

Fear, not " big yellow," will be back in the morrow.

Alex Evans.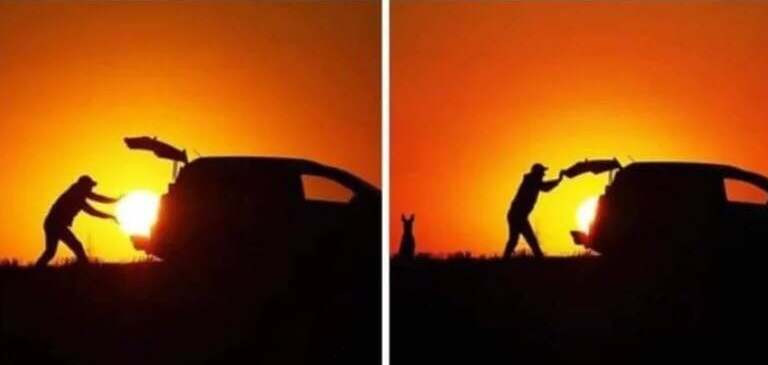 AlexEvans's Posts
579 posts