Smart cookie kit
The second plugin we will look at is smart cookie kit. Easy to install and maintain, if offers several extra options and the banner on your website looks like this when fully deployed:

Here you can disable cookies as well.


Install and activate the plugin in your wordpress plugins menu as shown previously.
Go to the settings of the plugin and flag your own options in both graphic and logic design.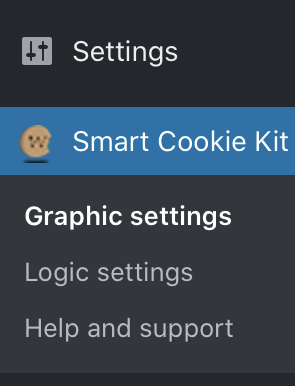 Once done, the banner as seen above will deploy.

With cookie duration set on, the plugin will no longer display. Just a little tab will show. It allows you to adapt your choice when tapping it.

That was easy no?