Decisions, Decisions!
Last Update:
March 11, 2021

Have you ever had a big decision to make?
Most of us have. What do you do when the
situation calls for it? In business, often our
decisions make a huge impact on our
business.Do you make a pros and cons list?
What if you have many options to choose
from? How do you know you a making the best
decision? The answer is something I learned
this week at SNHU.


I will use the example of renting a brick and
mortar building for business.
Let's say you have four prospects. Which one is the best?

You use a decision matrix! A what now?! A
decision matrix helps to make a good decision
based on numbers. It goes beyond the old pros
and cons list. You have requirements like
short commute, cost, and market to help you
create a score for each prospect.
Here's how it works:


you make a grid. Then use the verticle side to
list the atrribute or requirement.
Across the top you can
list each option, again the buildings we are
looking at. Beside each attribute write a value
from 0-5 according to its importance to you.
For example if your most important
requirement is a low rent, then it gets a value
or weight of 5. I will create one in excel and try
to paste it here. This will be easier to explain
with a visual.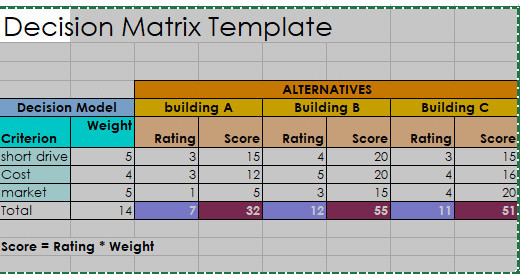 I got this template from RFP Evaluation centers.
I have filled it in, but I will explain. Your next
most important maight be a short commute so
you give that a 4. The last requirement you
decide is just as important as the first so you give it a 5.


Now you have them weighted in importance
you can use that to evaluate each option. For
example Building A rates a 3 because it is not
as close as you'd like. Next you score the
options in each catagory by multiplying the
weight by the rating. Once all options have
scores, add up each and put the totals at the
bottom. Finally look at the totals. Which one
matches up the best? In our example, Building
B with 55, has the best score.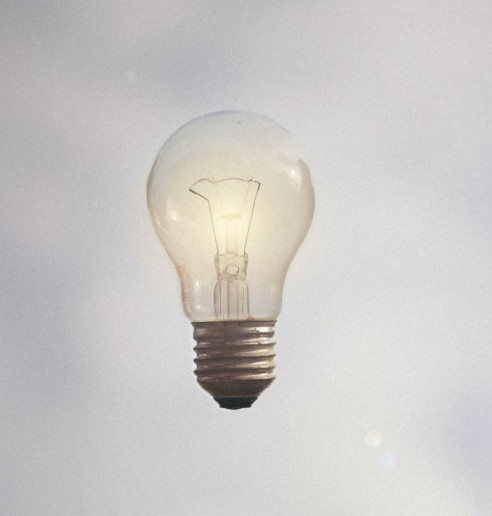 Anytime you are faced with a decision this
matrix can be employed! You can use it for a
wide number of applications. Try it! This is a
method used by a lot of executives who must
make decisions in stressful situations.