I have been a winner of a contest thanks to Wealthy Affiliate
I have been a winner of a contest thanks to Wealthy Affiliate
Last Update:
December 05, 2020

Hello all my WA friends.
This is a short post in which I want just to share a new accomplishment in my journey.
One of my affiliate partnerrs an a contest. I was doubtful do taking the contest.
But two days after the contest was launched, I decided to participate.
Today, I am surprised to receive a message from the company announcing that I am one of the winners of this contest.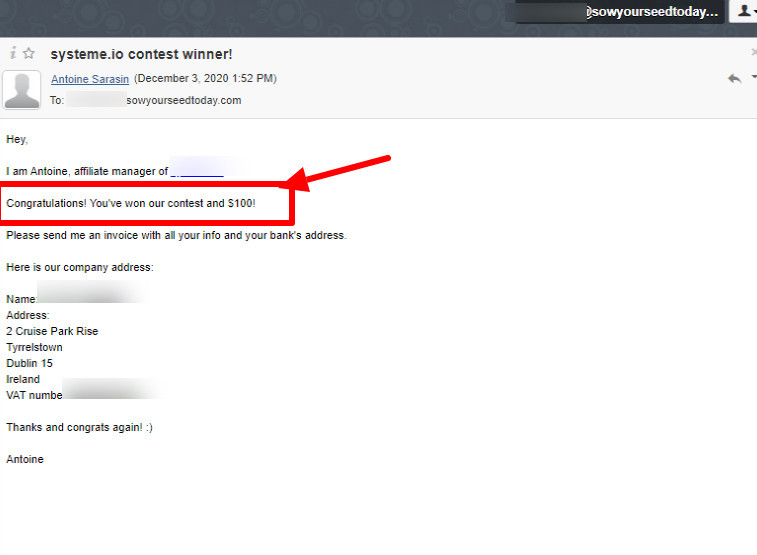 I'm not so excited about the amount of money I've earned as a result of the contest. It is the fact that I am one of the winners of this contest.

My take away from this post

1. Build an audience that trust on you
2. A website is an asset and a marketing vehicle. There are countless advantages a website gives you. Take the time to develop your asset.
3. Turn your website visitirs into leads - Build a mailing list - it help you build a solid relationship with your audience. Don't forget - money is on the list.
4. Be an helper not a seller.

To your success!

Sebastian

Sebastian089's Posts
12 posts