Unusual And Enjoyable Days
Unusual And Enjoyable Days
Last Update:
June 24, 2021

Unusual And Enjoyable Days. Above are our dogs, Cooper the Basset and Buttercup the Chihuahua Beagle mix. Little Cinnamon Girl has since been adopted and is a New Hampshire girl, and very happy we hear.
Several days back, I was in the office writing bills and listening to music, there was a knock at the front door which I didn't hear, I turned around and there were two firemen in my living room, and in followed my dogs, seems Cooper had gotten the door open [he's good at that], so they left and went to the end of the road to hang out at the fire station, during their training meeting. They said Cooper was howling at everyone, which he always does at the firehouse. Two of the firefighters, one man and one woman walked them home, dogs followed obediently. So they keep us and our dogs safe. Thanks again to our firefighters. Had to leave for Brookshires to get a few things, so I got 2 dozen cookies for our firefighters, Thanks fellows.
Catching up with old friends is always mighty nice. Have known my buddy Harold for over forty years, had worked together in the oilfield, Amway, Gold Unlimited, etc. He was in town for a few days, so we met for breakfast, nice visit. Harold had traveled all over the world in business development. Sounded like a wonderful life, so I asked him. His response, I fly to the most overpopulated cities in the world, the dirtiest and most dangerous cities in the world, and no one speaks English. Think I'll pass. Harold has a house on the side of a mountain in Colorado, he was sitting out one morning drinking coffee and watching a storm, not much of a storm, but pretty spectacular. Storm never came over the mountain.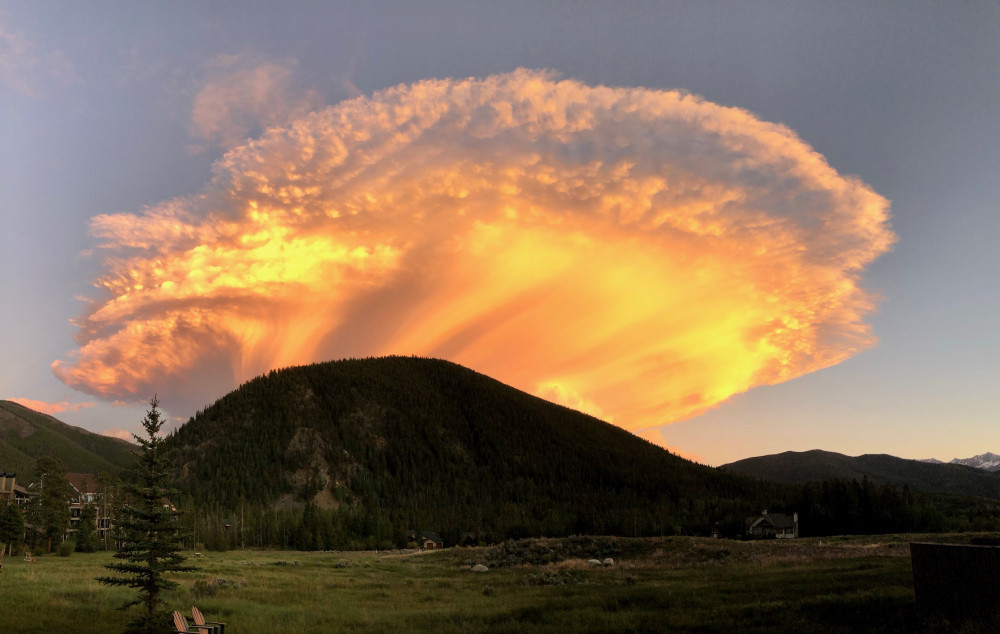 Candy and I have been fortunate, we've had serious illnesses, but always full recovery. Candy recently spent 4 days in the hospital on 2 different occasions, a total of 8 days all told. Serious case of Pancreatitis, excruciating pain and could keep nothing down for 10 days, just ice chips to eat. We are blessed to recover fully, and another good point, our total out off pocket cost for both stays was $691.05, and deductible is met. Thought it would be much more. It makes me think of all the people in the world who can't get medical care, for themselves, and worst yet for their children. Makes my heart sad.
Enjoy the roses, Candy's birthday gift from last year, bought them at Sams. Lasted a long time.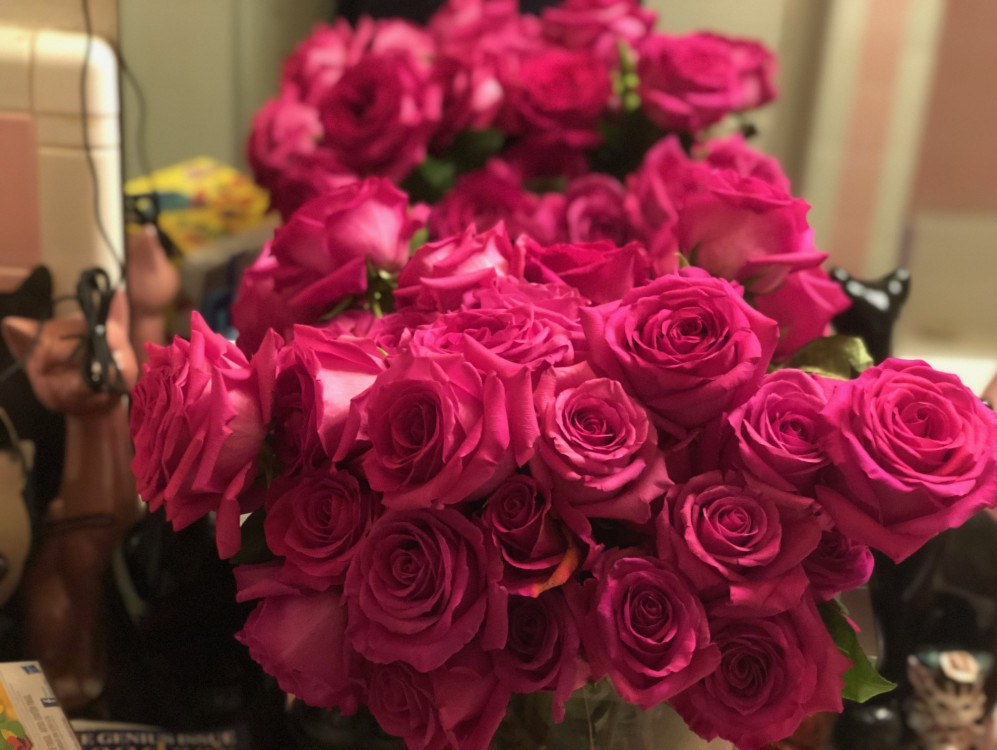 Now to Wealthy Affiliate. I had a new post written for me for my website, I copied and pasted it into site content, enlarged some titles, added some WA banners and links and published. When I examined the website, there were things I needed to change, wanted to change top banner, 2 identical banners showed up on the bottom, need to delete one. I corrected the post in site content and Wordpress back office, but I can't get it to replace what's on the site. Also, the new post won't appear in the side menu, have to use the search bar to locate it on the website. Any advice or comments would be greatly appreciated. It's Thursday night, you know what that means, tomorrow is FriSatSun, and that is marvelous, don't you agree.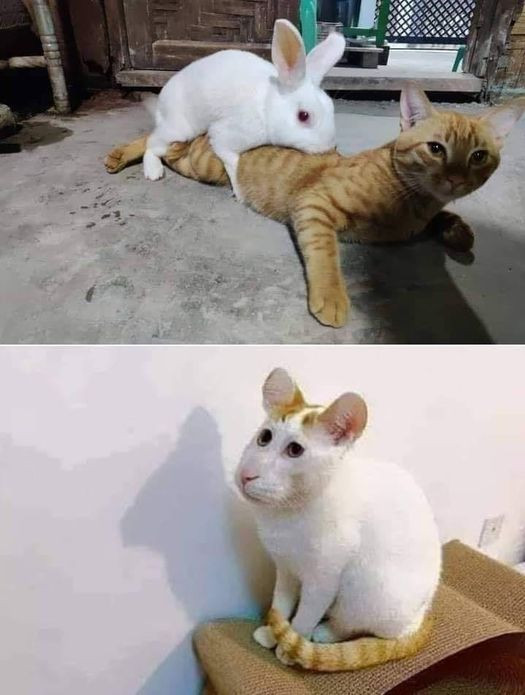 Please spay and neuter!
RogerMackley's Posts
44 posts