Suicide, PTSD, Depression
Last Update:
January 30, 2022

Self Harm, Destructive Behavior, PTSD and Suicide Awareness
If you're not qualified, helping others isn't always easy
Helping those who struggle with self-destructive thoughts, PTSD, anxiety, loneliness, anger, homelessness, drug or alcohol addiction and much more, should seek someone they can talk to.
FIRST: I Am Not certified in any way to give medical advice.
Heck, I'm not even a writer, but I do appreciate a website that allows me to share the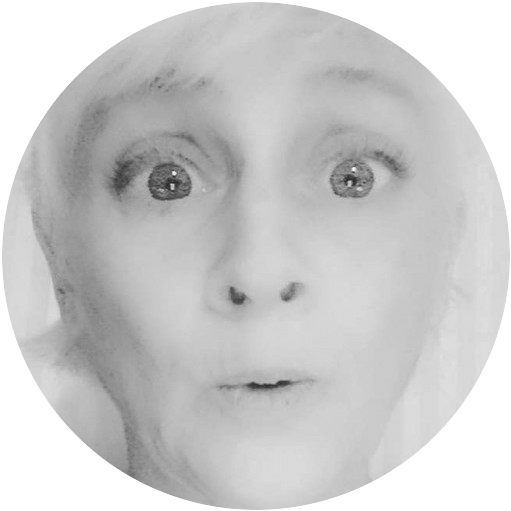 experiences and adventures with others in hopes of sharing with you something that is important enough that it's affecting 22 lives per day.
This is from my own personal experiences and opinions which seem to be one way I'v been able to make a tiny mark in the world for the better.
That's a pic of me, I'm RitaAnn~
This info. is not in any way affiliated with WA; I just felt it's too important not to share.
PTSD, Self Harm, Depression, Anxiety
If you or someone you know has experineced or is experiencing any type of self harm, writing is a way to express as well as connect with professionals and groups that can help.
I've also lost those I love because they apparently felt they had no one to talk to.
If only knew I would have been there, maybe they wouldn't have taken their own lives; so I'm more determined to share.
So many thousands of people around the world have dealt with loved ones succumbing to thoughts of unhealthy behavior as well as ending their own lives, or worse yet, the lives of others, including those closest to them.
At times devastating family, community, and the nation as a whole has been affected. If someone has spoken about it, or is speaking about it, then its more than possible its on their mind; take time to listen.
If you're wondering why you're here and How can this system help me, one thing I can say is this owner cares and tries to help this students learn.
How Can Wealthy Affiliate help?
WA is about a caring community - NOT associated with this page other than to host it. This is not for therapy (though I feel there are those out there that have to tell others how something affects them.)

With that said, this is an educational system and training to help you, the reader, learn to build a website and earn from it. This page is merely a pit stop along the way.

Who is the Wealthy Affiliate Website Owner?
To give you an idea of the type of person the Website owner is, take a look at this video:
Wealthy Affiliate - Owner Kyle
Wealthy Affiliate can also be a tool to help others - either in the way of writing to help others going through the experience with family members or friends, or those going through the pain of feeling this way to write and express their thoughts.
Learning to build a website is one way this can be accomplished as well as sharing the opportunity of earning, which also helps those desperate for something 'normal' to do with their time instead of thinking about problems.
If you or a loved one have experienced any suicide, PTSD, Anxiety or Depression, it's a perfect opportunity to build a business around something you're passionate about as well as form relationships with community that needs to know there is hope.
Take time to listen to what is being said.
If you or someone you know is talking about suicide or other unfamiliar discussion,

Take a moment to assess the situation and conversation.

From personal experience, its better to be safe than sorry.
* First, encourage them not to give up and let them know they're not alone; because the hurting person is not alone.
* Be honest, you may not understand what that person is going through, but you can listen. Let the person know that you'll take time to listen and if you don't have the time right then, go ahead a get your calendar out setting time aside.
* It doesn't mean you have to call anyone at this moment, because that person is choosing to share something that's deeply hurting them.
If this is, in fact, something they are talking through with you, it might be that you'll find yourself in a difficult conversation to have and not ready for.
This hurting person is trusting you enough to tell you about it. When a person gets to that point of talking about it, they need to talk and sometimes all it takes is a friend letting them know "you are worth more than the worry that presently weighs on your mind." or something similar to remind that person how important they are.
*not that what this person is feeling is unimportant; because yes, its very important.
Ask questions if they're open to it. Sometimes just being heard helps people hear themselves and gives the opportunity to bounce those feelings off of someone else.
Are they needing medication because of lack of funds or are things weighing the person down and they just need to talk? Find out so you can help if possible.
This also gives thoughts of depression, fear, conufusion or whatever might be bothering the person, room to come out so they can hear themselves and hopefully re-acess with a true friend in hopes of helping them see another side to what they might be feeling. If you can't understand but love them, suggest going to counseling together in hopes of being there through their struggles when possible.
Love them enough or "care enough" to be there for their breakdown; without judgement. Decide to be honest because trust and honesty is what will help the person through the situation.

*** Most times your questions will not be able to be answered by the individual for either security reasons in themselves or outside influence.
It's okay, you're not alone either.
You can be sure to seek counsel for both of you if needed.
Because You Care:
Because someone heard something I was talking about, they knew it was time to call 911. To my recollection there was no 'want' or 'desire' to harm myself, but the awareness that something so detrimental was available to me and the numbness of the medications being subscribed also allowed an amazing friend to be sure that I was alright.
It has since given me the opportunity to understand that I was indeed, on the wrong medications.
A Note to those who dare to intervene:
KEY:

The problem was that she, as a personal friend of mine heard something in my conversation that led her to know things in my language weren't sounding like my normal self.
Am I or this person in danger?
Is the person speaking rationally compared to their normal paterns?

Try to analyze why something would be easy to do in a state of mind if meds are involved or lack thereof; it might be easier to explain why they took the extra step.
If this person were to lay down and sleep, what could happened?
Conceptualizing at the moment while with that person "What If?"
Basically thinking out loud while feeling a little too high from a little too much dosage of the medication or lack thereof, I could understand how easy it would be to take steps unfamiliar to the person given the situation would be different.
Questions to ask the self harming person before you call support buddies or police:
"Are you wanting to hurt yourself or just wanting to talk?"

Keep in mind also the person going through this situation is also thinking:
What would my parents think?
What would friends think?
"I'll show "whomever' it is the person is angry with.
The inability to handle anything. Even the tiniest thing can cause the reaction to roll up in a ball, cover ears, yell loud to block you out, go for drugs or alcohol, or other type of self defense mechanism.
Give this person time to relax because it really is too much. Just sit calmly if possible, or ask if they want to come to you when they're ready to talk. The option should be theirs. Don't push, that might very well be part of the problem.
"Having someone care enough to remind me that not only did someone care enough to act. The experience actually helped me understand how important it is for people to protect their loved ones."
"I've had people tell me they prayed at their last hope that someone would talk to them, smile, or share a kind word, some other simple gesture of faith to know that God is still real.
"We should never be at a point in any civilzed country that children don't know what it is to smile, dance, sing or laugh."
"If something so simple and free as a smile could curb someone from hurting themselves, we must remind one another that we are human again in this form."
RitaAnn~

Step in.
Not everyone will appreciate your effort. Don't expect them to.
Medications can sometimes make people act differently than normal.
It might be as simple as a lesser dose of something the Dr. was working with the person on. You will be helping as a friend by listening.
Many times, the other person won't go because the finances are an issue. If you have the means to help financially, offer to pay for the sessions and set up the appointment while sitting with them, so the person won't feel less than what he or she should be feeling.
It might take days, months, or even years, but in time, hopefully, the person will learn something from it and see another persons perspective of the situation.

There have been many people in my personal life of whom have given in to the thoughts to not only harm themselves, but to finishing the job.
Don't let that be you:
Call another of their buddies FIRST - his experiences with his fellow comrads will be their bond forever, they understand what's going on.
If his good friends can't be there, then call 911 so those who work everyday to help people can do just that. They understand because they see it on a regular basis.
Our first responders, such as the police, ambulance and fire dept. are trained to help.
We should give them more credit for going through what most would never want to do.
First responders put their very lives on the line, get very little sleep, and each day could be their last working with people that are going through something.
Every Day.
They put their lives on the line.
For you and your family.
Chances are you would not do that for a complete stranger.
First responders go into the danger while people nearby are unsure what to do or how to go about doing it. In time of great stress and danger, many people freeze. The first responder already has practiced so many times, many things become second nature. Saving lives is what they practice for.
Unfortunately, much of what the trained person in dangerous situations experiences cannot be expressed or talked about for a variety of reasons.
Don't expect a colorful and bright day in many cases, as some positions require mentally damaging visuals; there's not a way to describe something horrific at times.
In this case, PTSD can be a repercussion of some jobs.
This is where writing - not necessarily online, but writing in general can help.
Again, I'm not any type of medical professional, so take it with a grain of salt to some degree.
I only know my own experiences.

If you're military and need some new friends who will understand what you're going through, you're not alone.
At times its difficult to transition into civilian life.
If you find yourself feeling uneasy, unfamiliar, depressed, or easily angered try these links find some new friends who may understand just what you're going through.
For Thoughts of Self Harm, Suicide or Murder
Don't take it out on yourself or anyone else - Make the Call, Don't suffer alone.
1-866-966-1020 for Military Crisis -USA
1-800-273-8255 for Military Crisis Line - USA
If you have other numbers and are a regular trusted member of this site, please leave those numbers or your WA testimonial and/or link. NOTE: It must be here on WA. No outside links accepted.

The link below has a group of people who will help you learn to build your online business. I'll redirect you when you get registered and set. This is not a site for those in the military or and particular group of people. It's a system to help people build an online business. I'll share the group you're interested in once you get come back to this page and let me know you are registered.
If you have served or are serving, there are trustworthy people on this site that can help direct you on a better path. You don't have to tell them anything about what you're going through, just connect with them and expect bigger things to happen.
Learn to build an online business you want to build as well as connet with the experience on the site.
RitaAnn~ on Wealthy Affiliate - Register Here, Check your email to verify by clicking the link. NOTE: Check your email every day for the information from either RitaAnn or Wealthy Affiliate and a community that can help you get back to feeling like the success you're suppose to be.
The WA site is free for 7 days and in that time you will learn to build your online business if you set aside as much time as is able to finish the project.
I'll also direct you to other people who will be able to help you use your skilled knowledge for good.

The training and education at WA costs about $50 a mo. but you're not looking at that at the moment.
The connections are important in the first 7 days.
If you're interested in finding out more about those who have served or are serving in the above, click on the above link provided so you can find me on the site.
Follow through with your email verification, then come back here to let me know you're ready to go.

I'll privately send you the list so you can connect with people who understand you. Before you know it, you'll be drinking cold ice tea on a front porch somewhere talking helmet talk and dogtag speak.
No backyard foxholes guys; its harder to mow the grass.
Don't forget to come back here for private list of those who can help you more quickly.
(I won't give out personal information and want to be sure people are directed appropriately)

Again, the people in these groups will not know why or how you or your loved one found the group or your interest in following.
It's about community helping each other in as many ways as possible.
My suggestion is to change your current thoughts of how your life might be right now.
Even with all the chaos in the world, get ready for some knew journeys, conversations, and possible friends.

Note:
These are not groups to share problems about your current situation, you might want to also seek professional help such as a christian counselor.
Give yourself time to heal and make some new friends along the way, whether you, or your loved one is struggling.
I'll be looking forward to seeing your success testimonials with WA and life itself.

RitaAnn~
Side note:

Hearing Impaired
Are you or someone you know hearing impared?
If you have understanding of sign language and would like to make the training videos in sign, it's a possible help to so many people who wouldn't otherwise have the opportunity to learn WA training.

Here's a question I had for hearing impared WA training
* If you have the ability to help with hearing impared, leave a comment on the above link and let others know you're able to help.
Read the outline.
Outline for submission:
Your profile name
How you can help with WA training in hearing impared
Your profile link

Add your response.