List Building
Last Update:
June 11, 2021

Introduction
Good Afternoon to all you lovely people at the WA Family, as always do so hope that you are all keeping both safe and well.
Thought that for a change that I would write this on a Friday afternoon, have plans for later, watching cricket.
I did promise last week to begin building my list, at times I do make the most silly or stupid decisions. If you have built a list then you will know what I mean. But let me begin at the beginning…..
The Last Few Days
If I recall correctly I had submitted my first newsletter to my mentor for his comments, not only did he give me an in depth critique, but did it on video. It was very honest, I could agree with nearly all that he said, what I was not happy about, I could see why he had said it, (possibly because I would have to spend money!!)
Must be honest it did send some alarm bells ringing am I doing the right thing, when within hours came my next lesson, this was not only superb, but has set me off on another train of thought.
In a nutshell it was related to the use of PLR or Private Label Rights, those of you who have followed me for any length of time, will know my passion for PLR and what can be done with it. The fact is that I also have a domain ready and waiting, as I did intend to go along those lines when I started with my mentor, switching to the newsletter instead, as I was concerned with my content with the PLR site.
However, I decided to continue with researching list building and all that it entails.
It has been an absolute eye-opener, thought that I knew how to do it, boy, was I wrong.
It is almost certain that I will be changing my direction for now, as a result I have opened a file, listing all that needs doing to create a list.
Talk about the work really starting, think that I do know the title of the subject or domain, will have to work out the product that I will use. The problem is that my new training session with my mentor has really put the cat amongst the pigeons, giving me ideas that I had not thought of before, but which are absolutely brilliant.
Will have to be sensible, take a step backwards, work out the best thing to do for now, at least I will have extra ideas to use.
However, I now have a list of what I need to do to enable me to begin building a list, thought that some of the things that I was doing were hard and involved, not now that I have got into the real world.
Not that I care, I am really fired up, would like to say excited, but who in their right mind is excited about hard work.
As always I have continued to visit live chat daily, do get concerned about some new members who want to make money from day one, not really understanding just how much hard work and application is required in order to begin making money, especially online.
It was a blessing in disguise that I had started to sort out my files, with the work that I have to do In order to build my list, at least I can know where to look for items to use as I build out my funnel.
As a result of checking in my files, I have also done a fair amount of additional training, these include adding content properly, also blogging the right way, not how I tend to do it. There is always something to learn when you try to run an internet business, but I still find it to be great fun.
Thanks to checking some of the files I have also been able to start re purposing some of the material.
Do have a little confusion regarding certain aspects of what I need to do, also just which subject or domain that I should use. It is possible that I have too much going on in my head, thus causing me not to be totally focused on what I should do.
Just had a light bulb moment so please do read on…
Thought of the Week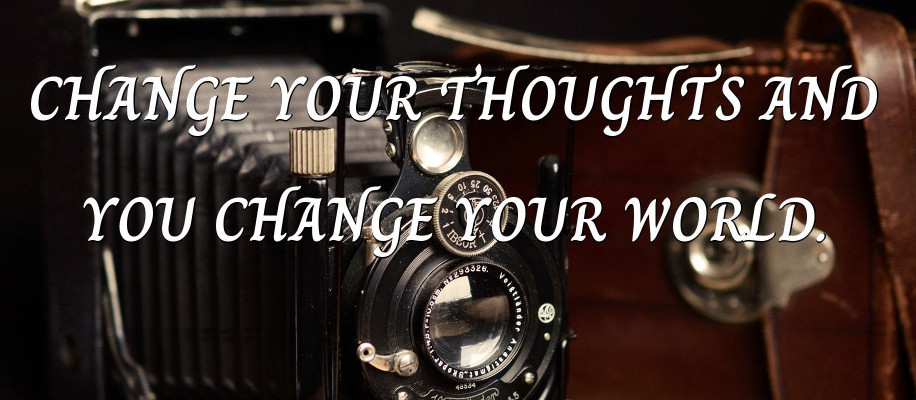 This quote seemed very appropriate for this week.

The Next Few Days
It is amazing how, when I begin writing how ideas just pop into my head, this happened a few moments ago. Whilst I was getting concerned about exactly what to do, it dawned on me. Make a list of what I have available, regarding domains and websites, then what material do I have to use. From there a decision can be made, based on fact.
As mentioned earlier I have now listed what I need to do as regards building a list and then creating a funnel, so why not see just which topics would be best to use now, leaving the rest for the future.
I have no intention of consigning the newsletter to the bin, rather let it wait in the wings to be used at a later date, a lot of work has been done on that already, but taking what my mentor said about it and my new training feel that it is better left until later.
Will need to make some notes to discuss things with my mentor first.
You will gather that the next few days could see me writing endless notes on what I have, or even need, before I make a final decision, this could mean that not a lot of productive work will be done this time around, but, being a planner, I do not mind as I expect to see some serious progress in the next few weeks.
Could even see the list being started, now there is a thought. Lol
Conclusion
From the point of view of sorting out and making some decisions, it has been a very positive few days, think that sometimes, just because you cannot see the exact results of your labours, it makes you think that you have achieved nothing. When in fact you have achieved a good deal, the fact that it is not physical can also confuse the issue.
Be Happy, Healthy and Wealthy
Please do stay safe,
God Bless
Stuart
RAFStuart's Posts
285 posts