Meet Change, Embrace The unexpected, Be ready Always
Last Update:
December 10, 2020

Hello WA'ers
It's been some time since my last Write-up here, I hope your Black Friday was a successful one, me personally I can't see much to be excited about and a little disconcerting as I have used the WA offers on my 2 sites, did you go good? was it as expected?
All the same I was in the race is better than not entering at all right?
Has anyone also seen a better buyers ''reach in purchasing'' this year considering our dreaded outbreak!
I personally have shifted my interest and attention to social media, pinterest, Digg, YouTube and FB, There is no solid rhyme or reason, except I feel better prepared for that area,
Writing blogs forever and the day is all well and good, and I do still enjoy it immensely, but I do believe no matter how much you love, desire or driven to it, there is a point of restlessness and or State of reaching a Peak,
There is no problem with this situation, In fact ia good time to recalibrate priorities and interests , time to seek better options establish freshness as i have done,.
My FB + YouTube have Developed up well,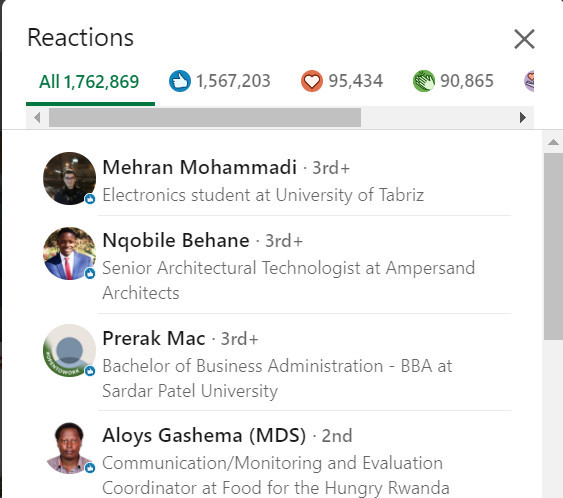 YouTube New Campaign on Fitness indoor and outdoor - From China
Is now also developing and getting traction, This to me is a worthwhile deviation, still within the blogging and marketing arena, but specifically leveraging my passion from many years past.
It's not what I wanted to get into when I joined WA, But here we are, life is certainly unpredictable, yet sometimes obvious.
It would be very interesting to hear from you ladies and gents what new paths or interests you have channeled into if any, what is working for you recently or indeed what is not?


This is a Brief Blurb
Not really keeping track of things on my 4 sites from a google aspect, I recently read Nathaniel blog explaining Google and analyzing, its just numbers, not to dampen your spirits or drive you to frenzy with worries.


My Standpoint
I give the thumbs-up that everything is important in marketing, but everything also at different stages prove not so important, even less applicable to what we need, other than the [fundamentals]
Last weekend I was fortunate to meet 2 market traders from Mongolia, they stood selling BBQ and dancing their particular traditional style of happy steps, It was so enthralling and displayed passion and fun I had to join in both eating BBQ and dancing, good stuff in deed.
Christopher
China
PS, TRIED FEW TIMES OR RUN SPELL CHECKER BUT SEEMS IT'S NOT GOING TO PLAY TODAY.