What a tuesday to tell
Last Update:
August 18, 2021

This beats Monday by a long shot.
Well today I found two houses by the lake. Just right. Lots of deer, turkeys, and squirrel . Nice lot size and they are fairly new. Yee Haw. Took a ride to courthouse to pull paperwork and map for both spots.
I love to set at the river and go over the paperwork. So I found me a bench and had Joybelle with me too. I'm reading right along, all of a sudden Joybelle trips on a tree root, fell and rolled down the hill towards the water. If I hadn't been laughing so hard, I probably could have picked her up, but I couldn't help myself lol.
Finally, got her up to the truck so she could access the damage and I lost it. No blood was shed so that made it all better. She looked like a biscuit dough headed across the counter top ready for cutting biscuits. It was great until...
We were headed back to her house...
Joybelle busted out laughing because a memory waltzed across her twisted mind. It was so great I had to pull over at 11:30pm. She had gone a few summers ago to pick up a couple of emus.
Please allow me to share a few facts about these creatures. First they are mean, they will bite you at any given time, and they smell and will sneeze and spit on you. I had an encounter with one of thy about 20 years ago. I hope the halls of his memory still haunt his mind.
They were a craze across America, that a person might be able to make a little money on them, if they could hold out in time. The eggs are very rich and good, bread in pairs, I'd rather raise hogs.
Anyway they went pick up this emu. Apparently she jumped right up in the back of truck. Just so happens that Jr. was already up in the back and apparently he scared the hell out of her. She turned around bite his on the butt, made some unwanted advances, spit on his and laid an egg. This poor emu needed therapy by the time she was done with Jr. Now he needs an ambulance and a double shot.
Joybelle is discussing putting me in the pen with one these creatures. I had to inform her that I would be forced to haunt her the rest of her days lol.
Goodnight,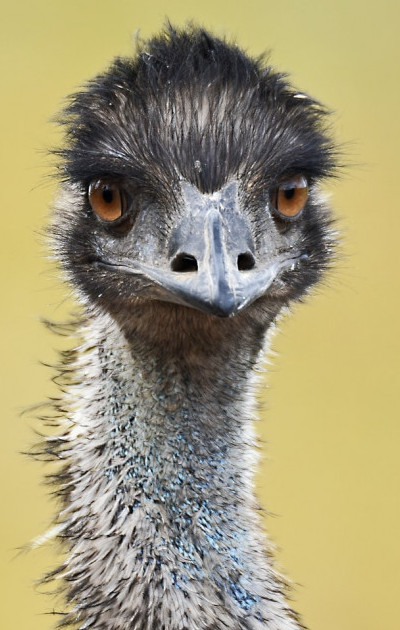 Not an emu wrangler
Miloncashgal's Posts
44 posts