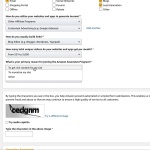 In this tutorial I am going to be walking you through the process of setting up an Amazon Associates (US) account, the affiliate program that…

Hi Diane:
I'm hoping to become an Amazon affiliate but something you said recently has me concerned. You said that after you become an Affiliate you can't buy products yourself through your own links. Do you mean that you must cease being an Amazon customer when you become an Amazon affiliates? I've been an Amazon customer for many years and I buy a lot of products from them.

Thanks in advance for your clarification of this rule.

Monique Charland
Answer
We have yet to see anything like the current pandemic, not in our lifetime and hopefully never again. There is a lot of good coming…

Kyle, you're right, it IS reassuring to see that the number of online users has gone up so much. It makes sense that once people have adapted to this mode, they'll be more likely to stay in it to a greater degree than they were before the downturn. For someone like me who is just starting out cold with all of this, all at once, it's also encouraging to know that I am doing it with people who have been through it before, and managed to guide this operation as you have into something even stronger that didn't stop evolving;

I guess my question would be about vision and how to apply it at this stage of just starting out. If I go a year ahead, there's not much to use as a reference point to compare anything to. Yet, having that vision would be like having a good electrical system in your car. The gas comes and goes, but the electrical system.is running in the background all the time, every time you drive the car, and if it's down, then the gas just becomes a moot point.. So, what kind of mile markers would be helpful at this point? Envisioning what? I have so much to learn before even knowing what the questions are... ;0

Thanks,
Elizabeth
Answer

Hi Kyle, it's almost as if you were in the office just before the lockdown when my job called for a meeting about how they let go of advertisers, celebrities, and big marketing firms, they rather spend their money on influencers and affiliates. It's cost-effective and generates more sales. Everybody
was jumping.... what? I stayed quiet and said nothing. lol
Answer
I am going to be fielding questions, and providing answers on a topic that I don't usually explain in this much explicit detail, making money.…

I've checked some keywords in Finnish but it seems the data isn't very comprehensive. Maybe the Russian results don't really show because of the Cyrillic alphabet? I guess you use Latin alphabet in Romania? At least our dogs passport (shes a Romanian rescue) is in "regular" writing :D.
Answer

Hey, guys, thank you so much for this wonderful AMA!

I have a quick question about Jaaxy, I've been told that the tool is for the English language only.

I was curious though whether it may provide results in other languages too (I am interested in Russian/Romanian languages).

I have tried to do the search and it's interesting that it seems to provide results in the Romanian language, while in Russian - no.

My question is may I rely on those results in the Romanian language?

I wish you all an awesome holiday season.

BR,
Natalie
Answer
Kyle has spent several months and a great deal of critical thinking assessing what the "secret sauce" to success is based on his last 17…

Thank you! Would you be willing to look at my website?
https://twofreewebsites.com/
I am recently in a position where I have some money saved and I am going for this full-time. I was only spending an hour or so a week on it before because I worked full time in IT.
I am just going for it. It is my dream. I have already published 7 articles for the SAC and I have 23 posts total, 9 pages and 102 comments. 4 posts in the top ten pages of Google and only 1 on page 1 which is my website name. 9 pages ranking in the top 10 pages of Yahoo and Bing.
I need your expert guidance. I am following the SAC and on Phase 5 of Affiliate Bootcamp. 10 people have signed up for Starter Memberships with no Premium Upgrades yet.
I have set a goal for 1 post per day plus working on training. Am I on the right track? :)
Answer

True.. it's a WHOLE new way of looking at how we organize trade & commerce (I am supposedly a Commerce graduate - ROFL..)
Quick ?? - I have put two links to my work here - not intended to be spam - just sharing & will tell you about these ideas as they would add incredible value to WA at some point after I get a hang of affiliate marketing.
Thanks for your feedback..!!
Answer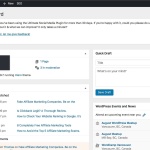 In this training I am going to walk you through the process of embedding any video from YouTube directly into your website. I also am…

Thanks @Kyle, I have been embedding videos into most of my blog posts using the format you described, however i have noticed that the site speed is dropping substantially on posts with the embedded video. from high 90'2 to low 70's and even worse.

When I remove the video the speed goes back up.

Any thoughts on this?
Answer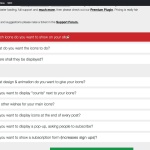 Adding social buttons to your website can create a level of "sharability" not possible if you don't have them. When you add social buttons, your…

On my settings page with the nine questions to answer, the social media icons listed after the first question are NOT CLICKABLE as they are in the training video. How do I choose the icons I want?
Answer
...
Hi Patty,

If your social media buttons are not showing at the end of your posts, that may be due to the WordPress plugin you're using, or you may just simply need to refresh your browser.

Usually, closing your browser and reopening is adequate for refreshing the browser.

If it's a plugin issue, uninstalling and reinstalling sometimes works. Or maybe, trying a different plugin altogether might serve you best.

These solutions I've suggested are typically more efficient than spending hours trying to troubleshoot a dead end.

Please keep me (us) posted as to what worked for you.
-
Mike
Answer
You create content, you publish it to your website, and then what? Do you wait and hope that it ranks, or do you set-up proper…

Hi Kyle,

I have a question about what you mentioned in the video, where it can take longer to rank on Bing and Yahoo than Google. My experience has been the opposite... I've had the majority of my posts rank on the first page in Bing and/or Yahoo, with several reaching 1st position, but haven't had a single one reach the first page in Google. And, I've been submitting each new post to Google Search Console, but not to Bing/Yahoo.

My site is still fairly new (about 4 1/2 months), so do you think the difference in rankings could be simply because Google places more importance on site age than Bing and Yahoo? Hoping that's it, but want to make sure there's not something I'm overlooking.

Thanks,
Jordan
Answer

Do you guys find it takes a while to get ranked?

I have several websites that I update regularly, the oldest being just a few months old, and only a couple of my articles are even showing up in the search results.

(Jaaxy Lite only shows me if they're 1st page results anyway)

If it's just a matter of being patient, that's fine, but I would also like to know if I'm wasting time by doing something wrong.

Any insight is appreciated, thank you.
Answer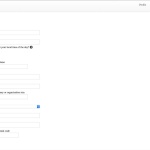 Bing Webmaster Tools is a platform provided to help you understand how Bing & Yahoo interpret your website. The insights they provide you range from…

There is now, since August 2019 The option to import your site via Google Search Console presented after login
"Bing Webmaster Tools Allows Site Verification Via Google Search Console" - this is shown as "In Beta" i.,e. I did this and cannot see any disadvantages to this, I didn't have to copy any more code to my website.
Are there any disadvantages doing this way?
On Google Search the little I could find has one article that said
https://searchengineland.com/bing-webmaster-tools-allows-site-verification-via-google-search-console-321197
"For larger brands that are sensitive to small fluctuations, having the tools necessary to address SEO issues as efficiently as possible could impact revenue directly. If they can import sites from Google Search Console to Bing, it would decrease the friction involved with monitoring for those potential issues on a second frontier."
QUESTION: Are there any disadvantages doing this way?
Answer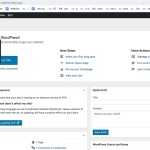 Google Search Console (formerly known as Google Webmaster Tools), is a free platform provided to you by Google to help offer you insights into how…


Yes you do?
Answer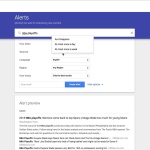 Google Alerts is an effective strategy for learning about your niche, but also revealing many ideas and opportunities within your niche. You can in essence…