And Then Came Two!
Last Update:
October 03, 2021

Hello everyone at Wealthy Affiliate! Hope this post finds everyone doing well.
I will be quick and to the point tonight.
I finally can say I have been at Wealthy Affiliate for two years now. I know that because I have a badge to provide it.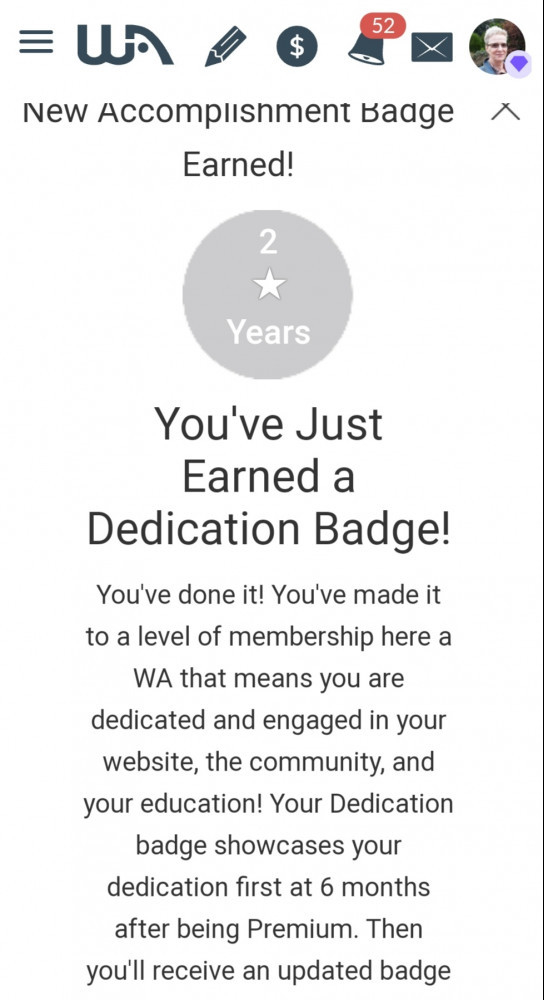 It's been so heck of a ride.
Learned a great deal and tried more things that you can shake a stick at.
None of this would have been possible without this platform and this community supporting and encouraging me.
To Kyle and Carson, Thank you for your vision 16 years ago. You built and amazing platform, where anyone can come and learn a there is to know about Affiliate Marketing.
Thank you to all the supportive friends near and far.
If you noticed the toy dump truck adorning the cake 🎂 in the cover image, they represent the building that we all need to make our businesses successful. Keep building!
YOU GOT THIS!
Until next time...Peace ☮, Love ❤ and Understanding make this world a much better place in which to live!
~~ Barbara
JrzyGrlBJ's Posts
429 posts