Hello! My WA Family, Please EXCUSE ME, For not Being Active this Month of June.
Last Update:
June 01, 2021
Hello! My WA Family, Please EXCUSE ME, For not being Active this month of June.
Hello! How are you today, guys? Hoping everyone is in good health, happy, focused, motivated, and determined in whatever you do in life, especially in your business online here in Wealthy Affiliate!
I am writing today to let you know, guys, you might not see me often this time as I have more important things to do for my family. My husband still at work abroad. I am not sure when he could come home with us to complete our family, I didn't stop praying that this covid19 will finish soon.
Today is June 01, is his birthday! But he is alone there abroad. We've prepared a little for his birthday celebration, and again thank you for this new technology video call and chat; it's a big helped.
But whatever the situation is while waiting for this killer covid19 pandemic to stop, we need to continue our life; our life must move on.
Preparation for the coming wedding.
This June 23 is the wedding day of my only Son, even though my husband is not around at the wedding. But the wedding must proceed; my son and my future daughter-in-law did the work and submitted all the paper requirements for the said event. The church requirements and the reception is already fully arranged; I'm happy about it.
I asked him If what else the other things to prepare for, so I can help? My Son told me, don't worry, Mommy, we managed. But please take care of yourself, take proper rest and be healthy for our wedding. Please sleep early or have a beautiful rest; what? LOL. That means NO MORE late sleep night.
My Son knows how active I am in my WA. So please don't be surprised if he told that to me. They gave their full support for my WA and my online business; I do not doubt it.
I thought my Son was right. Yes, I need to rest early this time to be ready for our significant family events. Plus, I need my time to prepare my place/house, many things to clean and fix around too.
So, my WA family, don't be surprised if you'll not see me around. Please! "EXCUSE ME" for not being active in June. Despite these circumstances, I am still doing my best to be online as long as I have enough time, stay around, and participate in the platform activities.
I love being an Ambassador.
Although I enjoyed being an Ambassador, helping people, interacting with my friend's blogs, welcoming new members and others are very fulfilling and important. The enjoyment I've received, I didn't get anywhere. If I ever lost my Rank as Ambassador, I am still happy about it as I experienced and enjoyed it already. I've been there for 101 days and maybe more. So, I am proud of myself and for all of you guys, my WA family. I admit it is not easy; there is a lot of hard work and dedication, much time, and research, but I'm happy and love being an Ambassador. :-) Since I become a WA member and later an ambassador, all of you were part of me in my daily life, and you're my precious beloved friends and WA family.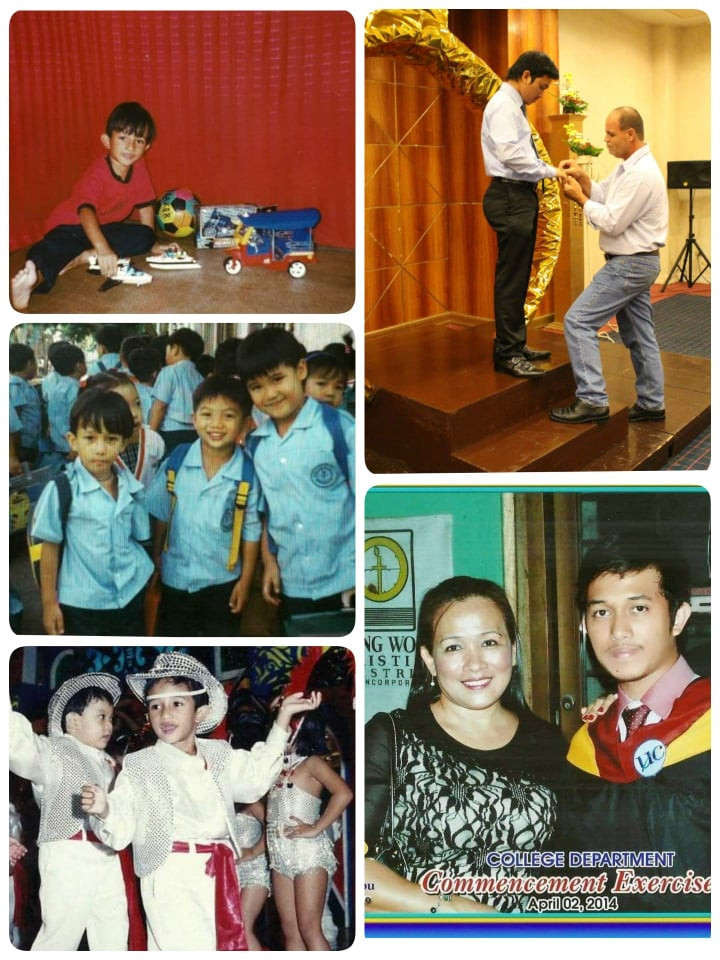 Hello guys, here is my son Mike 29 years old now; I can't imagine. As a mother, this is an important part of my life, seeing my Son stepping up the ladder to his own life. After he graduated in April 2014 from Computer Engineering, he found a job right there and stayed there up to now. After 7 years, now here he is ready to get married. I am happy but a little sad, mixed with emotion, but I know I can be adjusted to it later on. Thank you, everyone, for all of your support and understanding.
That's all for now; I Love You All,
Thanks,
Joyce
JEaston's Posts
143 posts