How to Access Archived Live Training on New WA User Interface
Last Update:
November 05, 2020

*** Update 11/5 ***
It appears the training can now also be accessed via the Classes tab now, though the method below also works. The bug has been fixed :)
---
I have seen a lot of people this morning having issues accessing Jay's past live training events with the new user interface changes. It seems when trying to access them from the Classes tab on the WA dashboard, we get a 404 error.
I wanted to post a quick little post to let people know we found a work around that works this morning. If you go to the Training tab, then click on Classrooms, and then Events from there, all the previously recorded live training can be access there.
For those that may be new to the platform or aren't sure where the classrooms are on the new interface, I have attached screenshots to guide you below:
First the Training Tab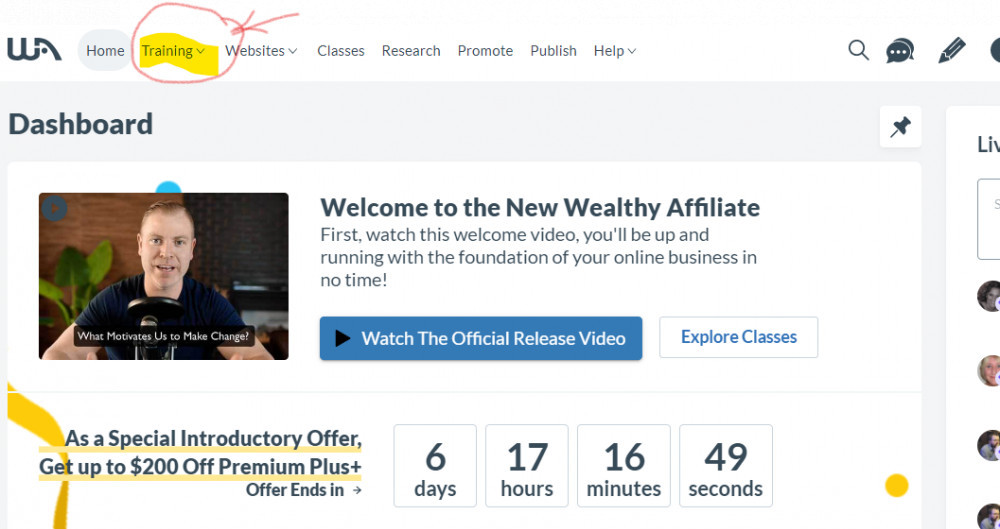 Next, Classrooms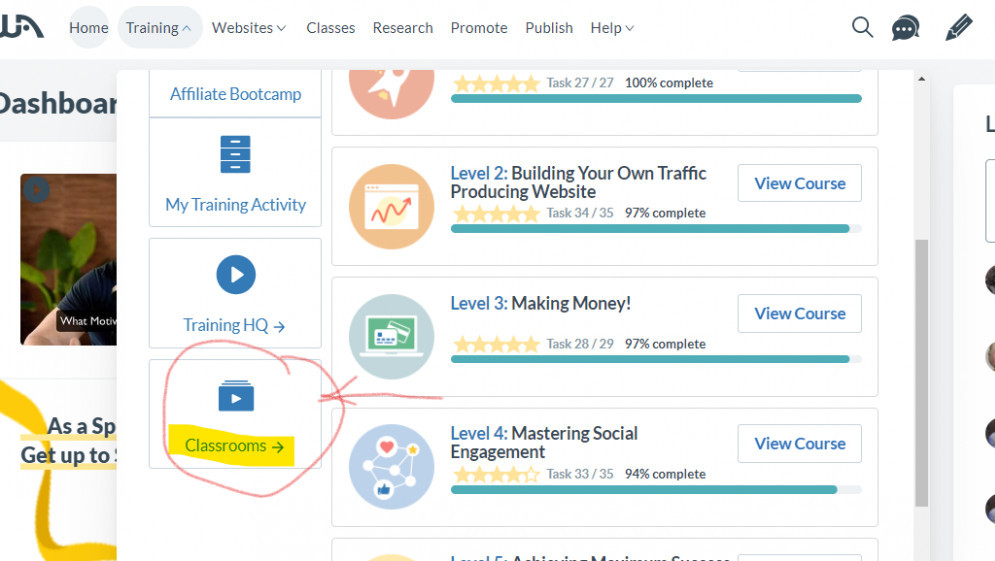 Next, Events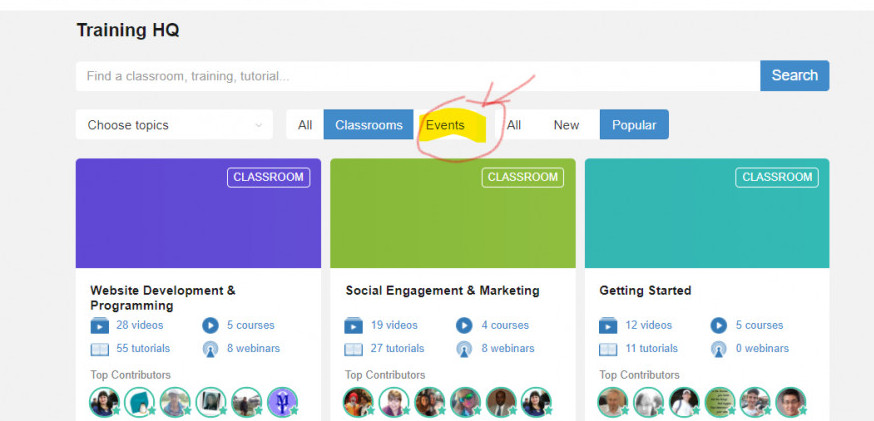 Then Voila! .... All the past live events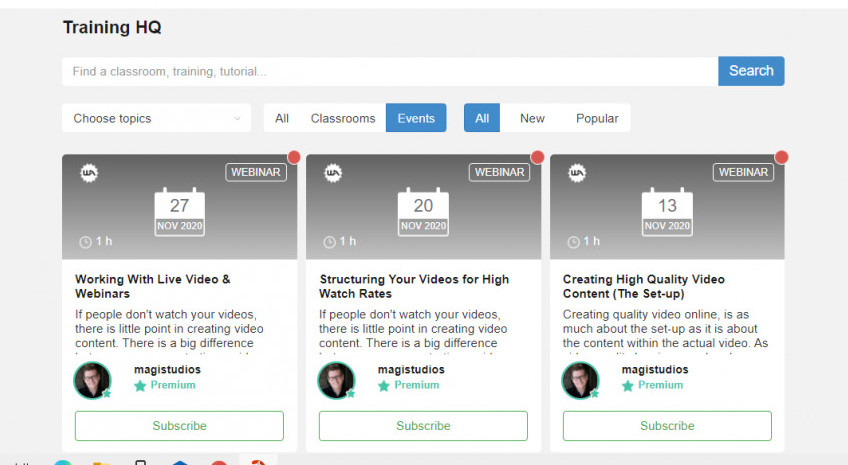 I hope that helps anyone still trying to access the past events!
Have a great day and stay productive :)
Best, Shannon