Winners don't quit
Last Update:
November 14, 2020

Yesterday I was finally able to upload a StarCraft II mission to YouTube. It was an early mission in which nobody much bothers to get all the achievements on "Brutal" difficulty. I could only find 3 or 4 such posts.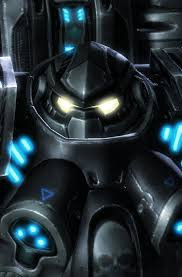 Learning to water ski was fairly difficult, and so was learning to skateboard and snow ski; but those things had nothing on this.
My first essay at uni was a brick wall (I got an A).
Success came after only 10 days of practice. Nothing much to brag about I suppose.
I was about to give up, when I finally got there and was embarrassingly excited about it in my commentary. You can hear me banging the table.
I neede a major success to get me going again.
Garry.
GarryJam's Posts
91 posts