My First Ebook Sales - A New Passive Income Stream
Last Update:
October 03, 2021

I wanted to create a blog entry here to share my experience with creating and selling my first ebook. I've always liked the idea of creating and selling information products.
There are many creators that have information products that they sell to their audience. For example, I have a family member who is a home chef and has a large following on Instagram.
She created an ebook of her recipes and each time she promotes it, it sells extremely well. Best of all, she charges pay-what-you-want pricing which makes the ebook accessible to more people.
What's nice is there is never anything to ship to anyone, hardly any customer service, and very low refunds, if any at all.
I wanted to try it out for myself. I don't have a large social media following but I do have a blog and YouTube channel.
Creating My Ebook
I decided to create an ebook on a topic I'm passionate about and have experience with. When it was time to write, I opened up Google Docs and began writing. I completed the ebook in a weekend and it is around 35 pages.
Once it was done, I saved it as a PDF file and headed over to Canva to create an ebook cover to use on my sales page.
Choosing an eCommerce Platform
There are several digital eCommerce platforms that you can choose to sell your eBook. Some are free and charge a transaction fee and some have monthly payments but do not charge a transaction fee.
You can shop around for these platforms and test them out. Most of them have free trials. After I made my choice, I created my sales page and began sharing the link.
Promoting My eBook
As mentioned earlier, I do not have a social media following but I have my blog and a YouTube channel.
I use both of these to share my sales page and so far so good. I've made some sales and it has been a smooth process overall.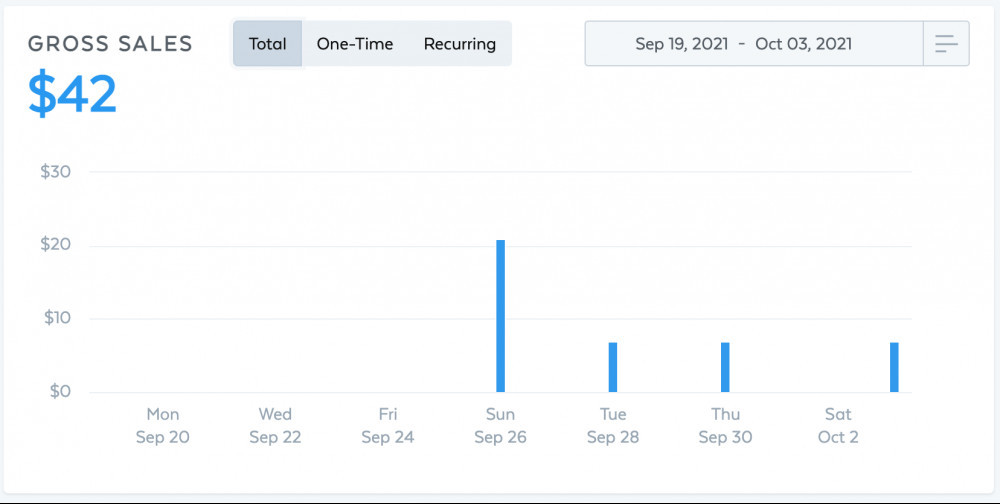 What I Like About Selling Information Products
My favorite thing about selling information products is that it is passive income. I haven't done much after creating the ebook except for sharing the link.
I also like that they are super easy to make. You don't need any special software and it's low-cost. Unless you choose to pay for advertising, your monthly costs would be from the eCommerce platform you use and transaction fees from payment processors like PayPal, Stripe, etc.
You can also build a buyer's list. Meaning, in most cases, internet marketers build an email list by giving away a free product (lead magnet) like an ebook, email course, etc.
The difference with a buyer's list is that the subscribers have already bought a product from you so they are more likely to buy from you again or to buy an affiliate product that you promote.
In Conclusion
This is all new to me but I have learned a lot thus far. Initially, I felt the doubt rise up. Will my ebook be good enough? What if people don't like it? etc.
You have to push past those thoughts and simply try it. If you have an ebook that you want to write and sell, I say go for it.
To recap, the only software I used include:
Google Docs
Canva to create an ebook cover
eCommerce platform
It is a nice way to create a new stream of passive income.
Thanks for reading!
Eartha