2020 Relevance Graph
Last Update:
December 20, 2020
It's Sunday night (or Monday morning for some) and I thought everyone could use a little humor. While this graph is meant to be funny, it's actually pretty accurate.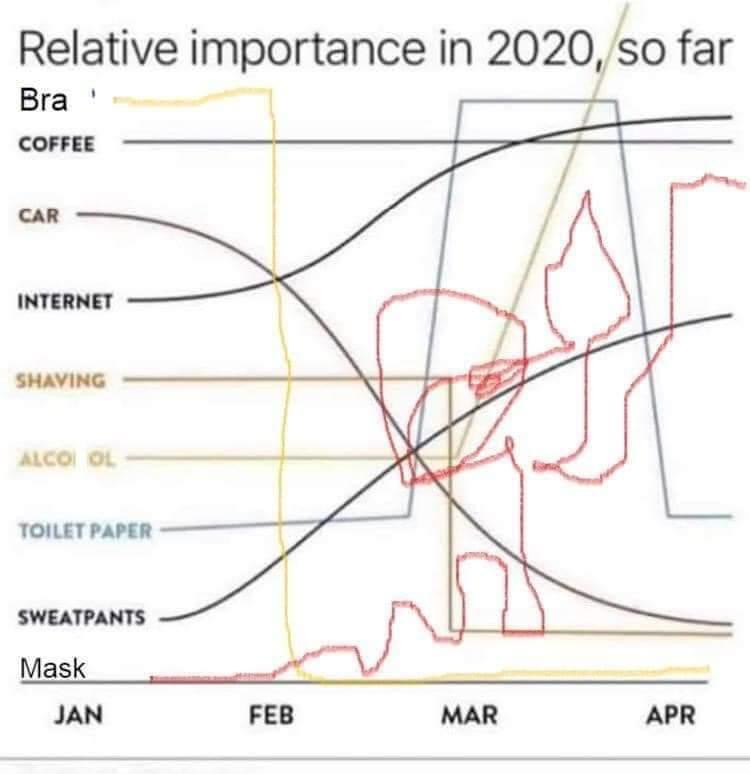 I won't go through all the categories but check out the internet. That is pretty darn accurate. This pandemic has everyone buying online including food!
We are in the right place Stay focused and committed. You CAN DO this! If there was ever a time, it is NOW.
Honestly, I think the rest of the categories are pretty accurate as well but maybe that's just me. Enjoy.
Hugs
~Debbi
Debbi26's Posts
152 posts