Making Progress
Last Update:
March 14, 2013
After being stuck there for a while I finally feel like I am making progress. I started to get those negative feelings/thoughts that I can't think of what to write about, this is complicated/I don't know if I can do this. Well today I got my first Street Article accepted and published! You can view it here:

http://www.streetarticles.com/home-based-business/work-from-home-be-there-for-your-kids

My website is looking like, well, a website! I still have more content to add but it doesn't look too shabby-I think anyways! For me this is a huge accomplishment. I have never had any training on computers, except in middle school. I had a computer programming class which I hated and I don't know how I passed!

Anyhow, I feel happy, elated, exhilarated, I feel tingly all over! I hope I can continue riding this high and keep moving along to success!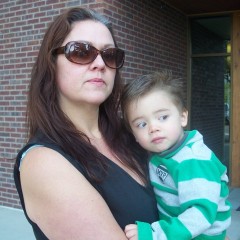 cmlegui
Starter
Dec 26


2012
1