SSL Expired Again For WA Members Area
SSL Expired Again For WA Members Area
Last Update:
January 08, 2021

Updated
Kyle and Carson were both in Live Chat and Carson has renewed the SSL Certificate, it is now valid until the 8th April 2021
You might want to add this to a calendar reminder ;-)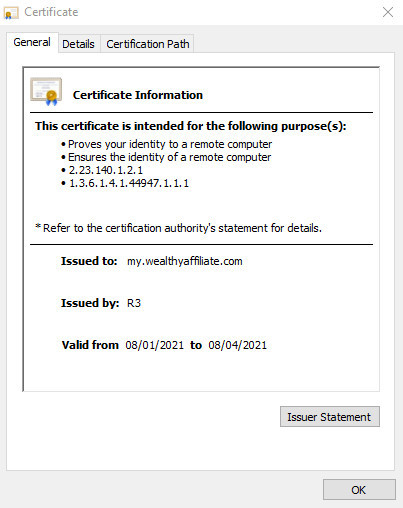 ---
Just a quick message to update you all.
There are a number of users who are unable to login to WA at the moment, or if you are logged in, you might be seeing an error in your browser saying that the connection is not secure.
This is due to the SSL Certificate for my.wealthyaffiliate.com expiring today (8th January 2021)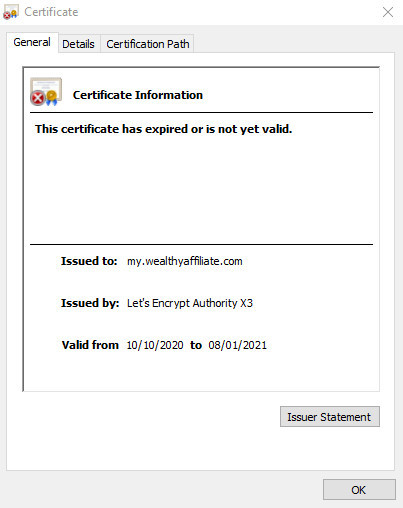 This isn't the first time, so let's hope that it gets fixed in the long run, by the technical support team setting calendar reminders to replace the SSL Certificate BEFORE it expires in the future :-)
SiteSupport and Kyle are all aware of the issue, and are working on updating it.
Once it has been updated, you will want to clear your Browser's Cache to allow it to pick up the changes.
ChrystopherJ
Premium Plus
ChrystopherJ's Posts
135 posts