The Many Ways WA Posts can Help - and I'm not Talking about Sales
The Many Ways WA Posts can Help - and I'm not Talking about Sales
Last Update:
September 16, 2021

Today I logged back in on the WA platform after being absent for a little over a week. The first thing I saw was Partha's new post, which I read, and I'm glad I did. It gave me new tips and advice that I needed.
Still feeling a little down from what happened last week, I told myself to start writing and finish the blog post I had started before the horrible thing from last week ... So, I finished my blog post, published it, and left it in the website comments section. I also commented on two blog posts, and it was the second article by Andrew that really got to me. It was the one article I had to read today, the one that lifted my spirits after last week.
Ok, I'm going to say it, because I keep on mentioning last week. One of my cats was poisoned last week Monday. My other cat, Loki, fortunately is fine. One of my neighbors did it but I have no proof. I have a strong suspicion who did it, though. I found my cat, Theo, barely conscious and in a lot of pain and I knew at once that it was poison. I took him to the vet who tried to save him, but Theo was in a coma now. He was on an IV for two days, antidotes didn't help. The vet said that a very strong dosage (possibly rat or mice poison) was used, and that he had renal failure and his liver was damaged too ... Theo fought, but he couldn't make it, and on Wednesday I made the incredibly difficult decision to put him down. It broke me. I took his body home and buried him.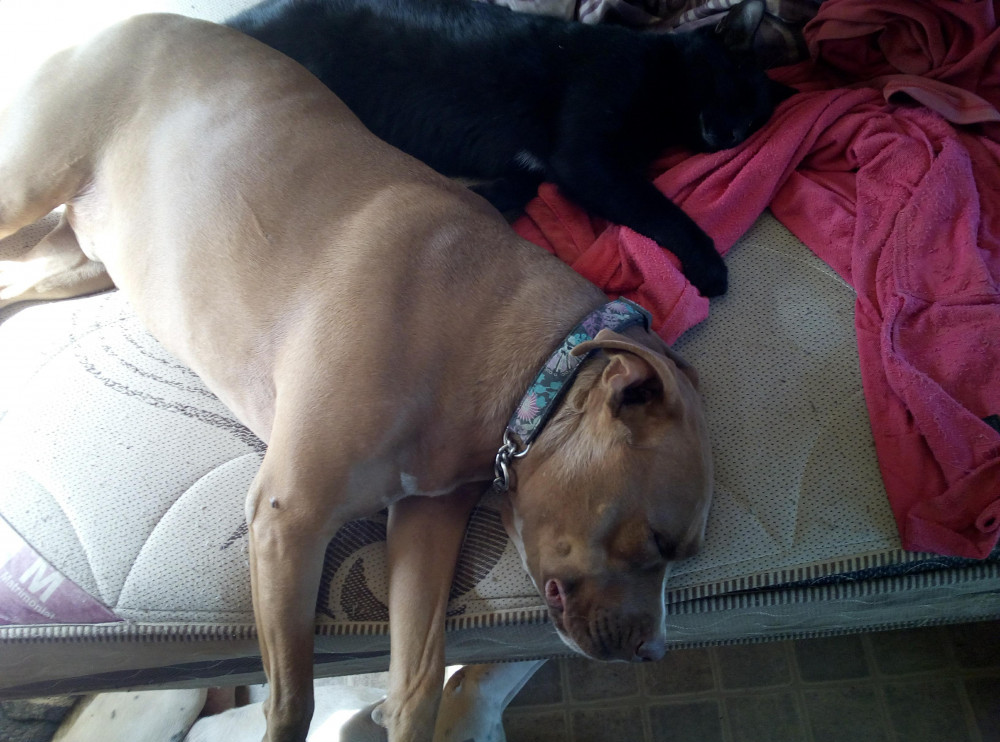 Tommeeh and Theo
I cried for days. It was the first week back in school (I'm a teacher) and I had a hard time hiding my pain, but I think I managed. No one noticed anything. I fell into depression. On 3 May I lost my little dog Lucy (she was 15, she died of natural causes), and on 23 May my Pitbul Tommeeh passed away due to heart issues even though he was only 4 years old, but my vet said that it was probably congenital ... So, when Theo was poisoned I was still mourning Lucy and Tommeeh and with what happened to Theo, it was just too much. I couldn't deal with any more losses.
Lucy
After my depression came rage. That was yesterday. This morning I woke up, thinking of leaving my land, but I realized that leaving is no solution. There are good and bad people everywhere you go. That won't change. Since today is a national holiday and I have no classes I thought that I should start working on my websites again.
So, I saw Partha's post and then I read Andrew's article, and I commented: "This is exactly what I had to see today. I've had a difficult week due to a harsh event that brought my spirits down. So, seeing this post filled me with hope again and a new determination to reach my goals. I also watched the video and it's so true, when we leave the physical world, none of our posessions will matter, all that matters is what we left behind in the hearts of others, the seeds we planted, and the lives we have affected. It made me realize that I have impacted other lives. I have rescued hundreds of animals from near death and I have helped people as well over many years. As I watched the video I even remembered some of their faces, and it was a memory I needed to see today.
Thanks for sharing this! It came at the right time."
Andrew's post gave me hope again, and it is not the first time that this happens on the WA platform.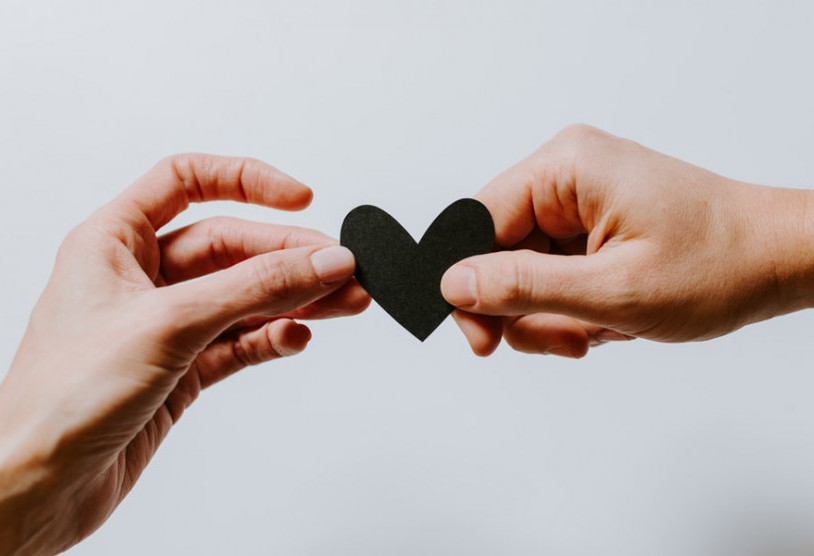 Life happens to all of us, we all get obstacles, horrible events and/or people thrown at us throughout our lives, and I've had other setbacks too, but very often there was a post on WA that lifted my spirits, filled me with newfound energy, fired up the determination I had lost a little, or gave me advice I needed at that exact moment. I often found that in website comments, in articles I commented on, and also on blog posts on the WA platform.
So, even if some people complain about the personal posts, I think they absolutely do help. I mean, we don't have to see what you had for breakfast, lol, unless you insist and will send us some free samples ;-) but very often those personal blogs can help.
ChristineDu1's Posts
112 posts