I Fell in Love with not One but Two!
I Fell in Love with not One but Two!
Last Update:
May 21, 2022

And you can't make me choose. Don't tell me to pick one and let the other one go. I can't, I can't, I won't! Both are staying.
It's funny, they both know about each other, they even like each other. I would even venture as far to claim that they love each other and are perfectly happy sharing me between them. I don't have to keep either identity a secret, it's all out in the open, loving and free.
Meet Elias Dorado.and Petunia :-)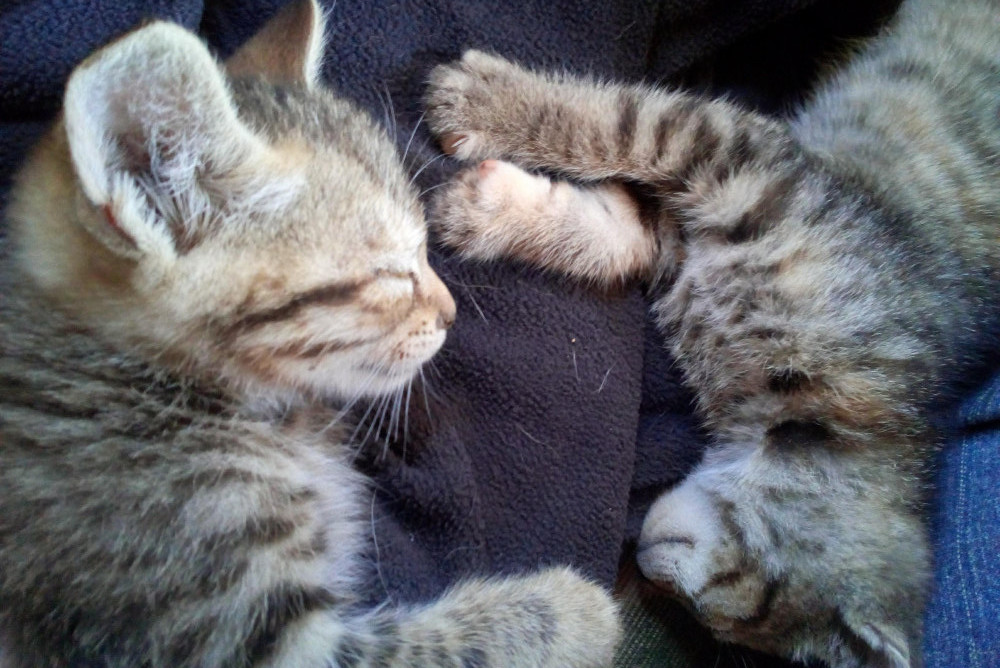 Of course, I'm talking about my two kittens! What were you thinking?? ;-) :-p
Petunia's mother was a street cat. She had a hard life and had been through some horrible situations. My friend adopted her when she was pregnant in a time when he couldn't afford to do that, but he couldn't continue to watch her suffer either, so he took her in. The kittens were born on 5 April and I told my friend that I would adopt one of them to help him with the adoptions. And I also thought that my cat Loki could use some feline company.
Then my neighbor's cat who was a few months older than she seemed got knocked up and I wasn't going to take another kitten, but then I met them and he talked me into it, so I adopted Elias Dorado. His name comes from El Dorado. He has brown-goldenish ears and some golden markings on his face, and I live in a village called Elias Calles, so I combined Elias with Dorado, and we got Elias Dorado :-)
Both are very sweet.
And I love these two little kittens. They are with me a lot, they always sleep next to me, when I'm writing, when I'm working, they're always here. They also turned out to be great assistants. Jeff, your blog dogs may have some competition here ;-)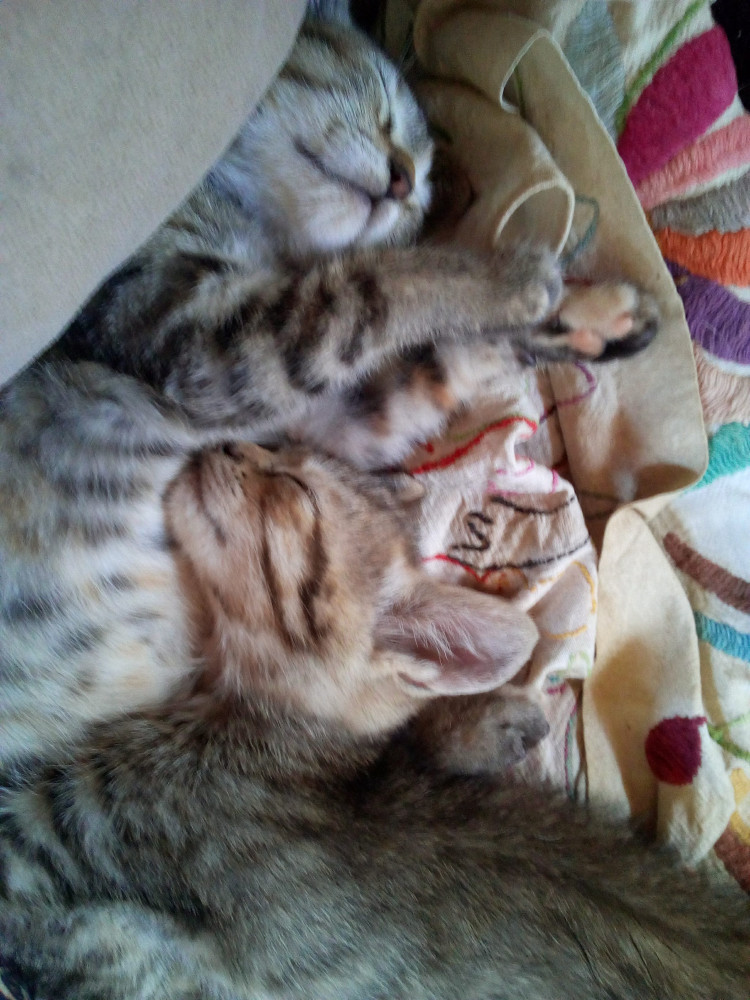 The other day I went outside, leaving the laptop open, forgetting that the kittens often walk on my keyboard. By the time I got back, loud hard rock music was blaring from my laptop and the glare had been reduced considerably (which is good for the eyes) ;-)
At first, I was confused, wondering if I had turned on the music, but then I realized that the kittens had done it. It made me laugh :-)
So, here's a little kitty love to brighten up your WAday.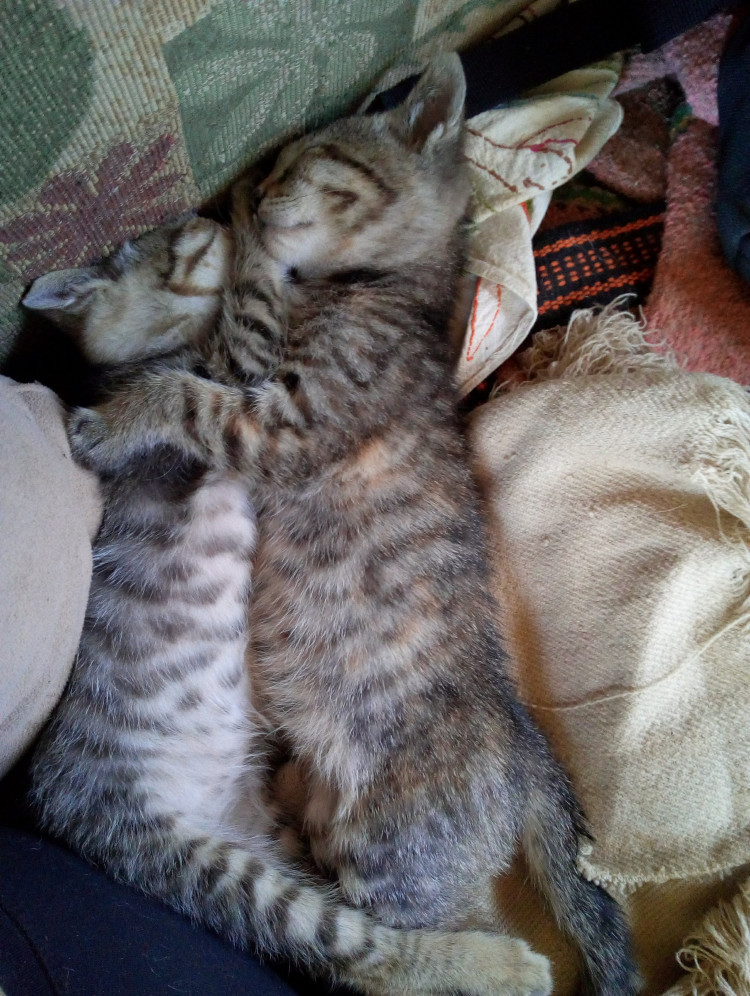 ChristineDu1's Posts
112 posts