Childhood Dreams and a 6-Month Review
Last Update:
August 27, 2016
The first home that I remember living in is a 3-bedroom, 1.5 bathroom gem, located in northwest Detroit, in an attractive, tree-canopied neighborhood. I lived there from ages 1 to 13. This is what it looks like now.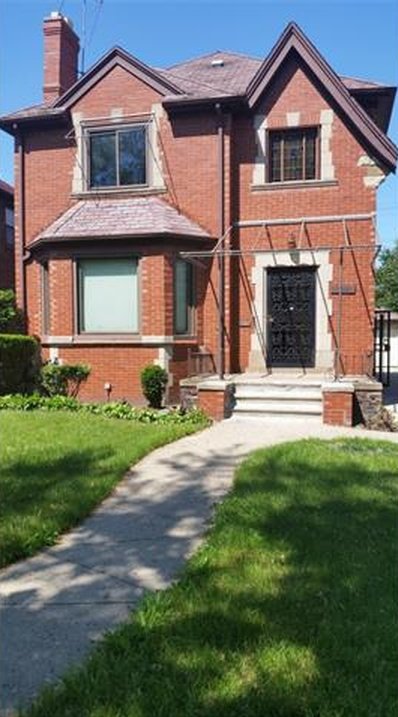 Evidently, over the years, awnings and shades were installed, and flowering bushes, majestic greenery, and handrails removed. Otherwise, it looks the same. I'm glad to see that it's in such good shape, and that the neighborhood has maintained much of its vitality.
It was in that house that I decided to become a psychologist. I was 9 years old, and had just learned about the profession. It was instant love! Forty-nine years later, at an elementary school reunion, nobody seemed surprised at my career choice.

The decision to start writing professionally wasn't made until a year ago, after I started to envision retirement. Although I had become tired of practicing psychology full-time, I recognized that I'm not a retiring kind of homemaker. Besides, I still like to earn money.
After my retired husband and I created a "this-is-our-life-how-do-we-want-to-live-it-now" scenario, I stopped taking referrals, kept my consulting gigs, started to work towards a 2-3 day per week schedule that enables us to travel, and began to think about blogging.
Trouble was, I had no idea how to go about creating an online presence, beyond attaching myself to a site like tumblr and establishing a blog. I also had no idea that the concept I was envisioning needed to be bought, built and maintained. I was truly clueless.
I literally found WA a few months later, while looking for something else.
An hour ago, it suddenly dawned on me that today is my 6-month WA anniversary. Despite frequently experiencing the angst that always accompanies my life-changing activities, the journey has been pleasantly challenging so far. New skills, new friends, new knowledge, and a new website that is almost ready to be unveiled and then monetized. How cool is that?!
It took 14 years of full- and part-time education, spread out over 19 years ofmarriage and family, to earn my undergraduate, graduate, and doctoral degrees. It took more than a decade to find my professional niche. So, if it takes me another 6 months or so before I earn my first penny, then I'll be satisfied. After all, what's the rush?
I've learned that everything worthwhile and worth doing well takes time.
Thank you, WA.
CarolEll's Posts
68 posts