Christmas Loading Now - Time For Celebration And Appreciation
Last Update:
December 22, 2020

Dear WAmily,
The excitement is rising massively around here with the holidays approaching.
My 10-year old wants it to be "the best Christmas ever", there he is in front of our tree anxiously looking forward to the next few days.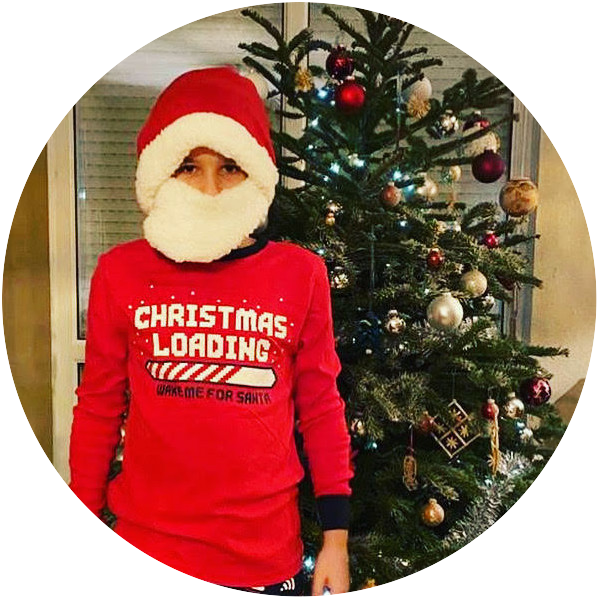 Yet, it will also be the weirdest Christmas ever with lockdowns and regulations in place with rules about how many people we can see at a time, rules around distance, masks, etc.
Who would have thought that 365 days ago?
Corona wasn´t even a thing last Christmas (well, at least officially, it wasn´t).
Sure, it is probably not a "normal" Christmas for most of us, but let´s enjoy it, let´s appreciate what we have, and let´s look back on the year we had and the good things that have happened.
The best things that have happened in my life this year are:
The Corona lockdown - all of a sudden, time stood still; I did not have to commute to work every day and more and had a lot more time as a result of that. I also learned to appreciate the things I had a lot more,
I was healthy throughout the whole year.
I have been able to keep my income throughout the year.
I have had a great time with my immediate family - they are FANTASTIC.
And I FOUND Wealthy Affiliate and have learned a GREAT deal about affiliate marketing.

I am now Drea, the affiliate marketer - who would have thought that a year ago?
What are the best things that have happened in your life this year?
Merry Christmas to you and all your loved ones; I wish you all the best from the bottom of my heart
I hope you have lots of good things to appreciate this year and lots to look forward to next year.
I appreciate you all very much.
All the best,
Drea