Essential Skills required for Blogging in 2022 and Beyond
Essential Skills required for Blogging in 2022 and Beyond
Starting a blog may look easy at the onset because it's all about setting up an account with a hosting company. Anybody on the street understands the basics; they know how to host a WordPress website, choose a theme, and create a few posts. But how many have the skills required for Blogging?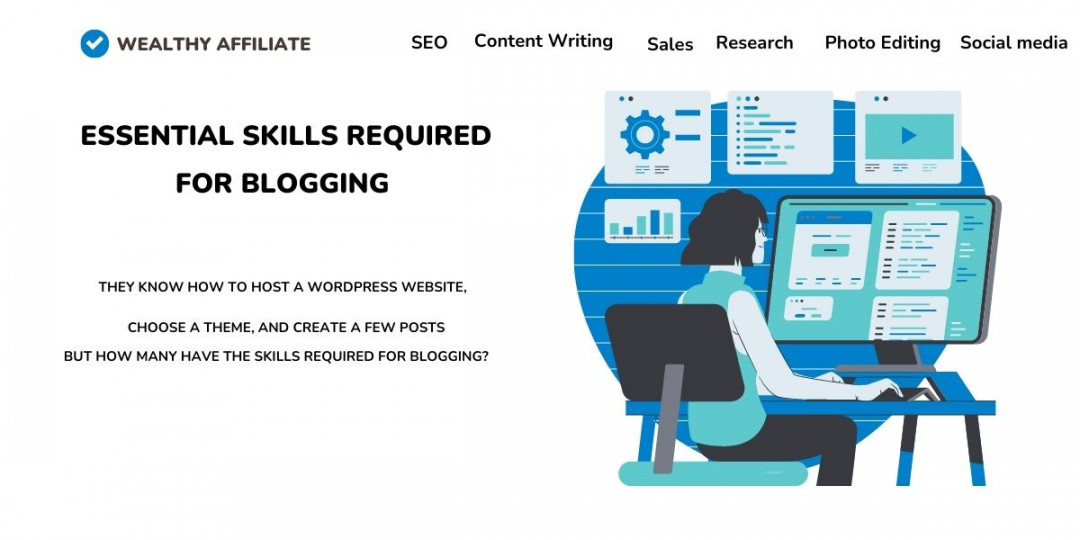 There is a clear-cut difference between creating a blog and creating a successful-blog. Creating a blog is all about making some pieces of information available. Creating a successful blog is about making information available, gathering an audience for your information, and constantly nourishing this audience.
If you are looking at building a successful blog and business, there are some necessary skills for blogging that you must acquire. We will take a look at 10 of such training shortly. Also, I would appreciate you using the comment section to share how you have acquired some skills and how they have been beneficial to your blogging business.
I believe that this training and your contribution via the comment section will be resourceful to those getting started with Blogging now and in the future.