Revamping Your Old Posts Works! - Here Is Some Proof!
Last Update:
March 27, 2021

Hi WA Family
Hope that you guys are doing well? Hope that your business is doing good too?
This is a quick blog to share with you proof that WA training works.
So, if you have written a blog post around 6 months ago, it's a good idea to update that post.
I wrote a post on the 2nd May 2020. And before I updated it 2 -weeks ago, I checked its ranking using Jaaxy. It was sitting on page 5 position 45 of Google.
So I went ahead and revamped following the guidelines of Jay and one other WA member.
Today I checked that same page.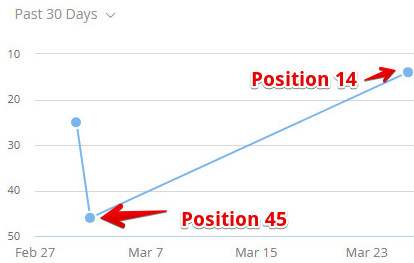 It's sitting on page 2. position 15.((sorry I made an error by labeling it as "position 14 " in the image.))
Sure, it's not page one. But a jump from page 5 to page 2 is not bad.
If you would like to learn more about updating your old post, then check out the training below :
https://my.wealthyaffiliate.com/nathaniell/blog/updating-old...
https://my.wealthyaffiliate.com/ivanbroz/blog/update-your-ol...
https://my.wealthyaffiliate.com/classes/old-content-optimiza...
Thanks for reading.
Enjoy Your Day
Roopesh
RoopeshG's Posts
52 posts