Candy's Health Challenges, Her challenges are mine, also.
Candy's Health Challenges, Her challenges are mine, also.
Last Update:
May 15, 2021

Candy At Adobe Church In New Mexico
Last Sunday Candy became violently ill, everything she ingested came right back up, all day and all night. Monday morning, fearing dehydration, we took her to the ER. She had a screaming case of pancreatitis, dehydrated badly. She stayed in the hospital for 4 days, I finally brought her home Thursday afternoon. She's weak but on the mend, so glad to have her home safe. For three days all she had to eat was ice chips. Constant nausea.
We Are Trying To Live A Healthy Life


We take the dogs walking, get exercise daily, try to eat healthy, except I love bacon. Below is Cooper doing his evening stretches.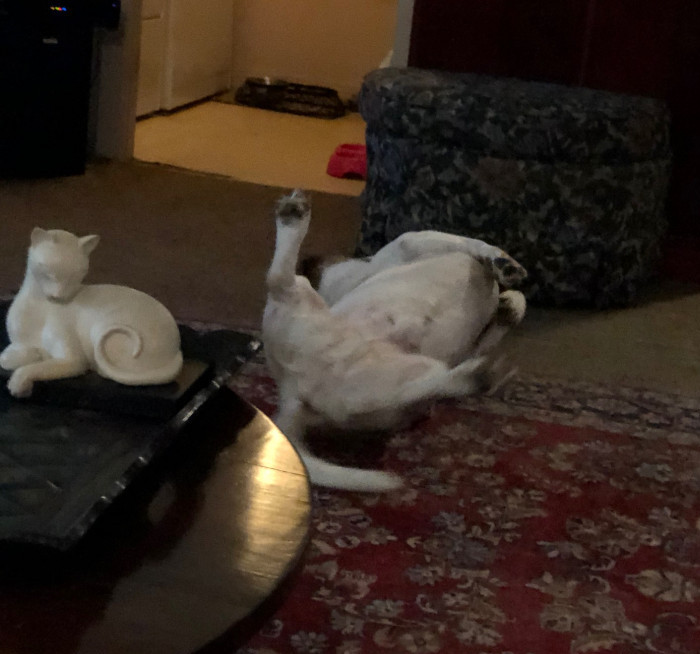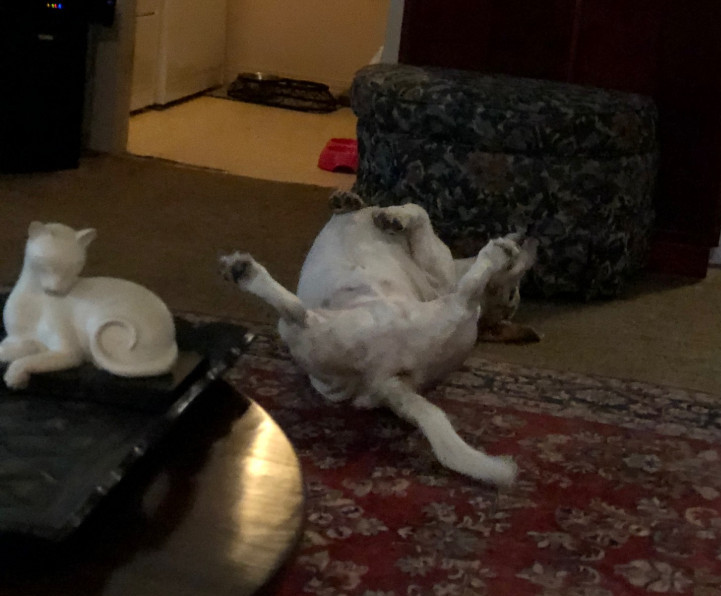 It's That Time, The IRS Filings Are Due Monday.
Of course only if you are in the USA, don't know about other countries. I had a pleasant surprise, did our taxes on Turbo Tax, have for the past eight years, have had to pay in all those years, this year we are getting a sizable refund. Something to do with tax credits for the insurance marketplace, Candy s medical insurance. Last year the credit was taxable, this year it isn't taxable. That's good news.
New Tool For Guys, And Girls Who Like Power Tools.
I recently bought a Makita battery powered weed whacker, string trimmer, it's a monster, most powerful trimmer I've ever owned, puts gas powered to shame. Runs on 2-18V batteries, kit came with 4 batteries and a charger. It is a heavy tool, also came with a carrying strap, that balances it well. Was looking for Makita logo, couldn't find one, so you get Aristocat instead, isn't he a dude. Bad influence on those girl cats!!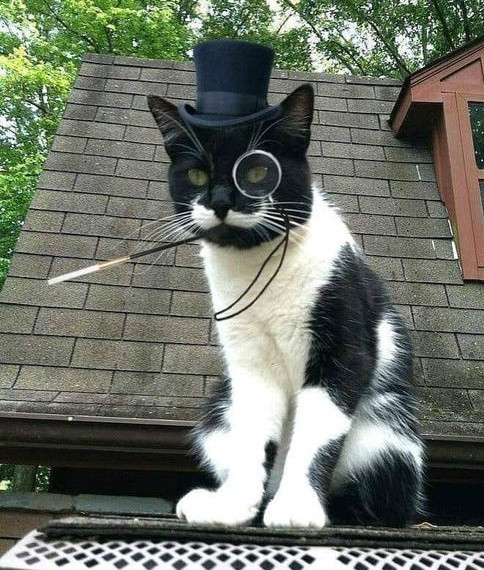 RogerMackley's Posts
38 posts