Take advantage of WA Site Feedback special offer!
Last Update:
February 28, 2021

Hello Wealthy Affiliate family, trust you are all well. Today I want to share my website progress with you, and also share how you too can take advantage of the WA Site Feedback special offer to improve your new website. This information is mainly for new premium members with a new website like mine.
My website is officially 2 months old, yeah!!!! In the two months, I managed to publish 7 posts all with more than 1500 words and with an All In One SEO score of 79 and above respectively. When I was trying to get site feedback for my website, I noticed there was a special offer of 20 free comments for a limited time. I used up all the 20 comments, but to my big surprise, the offer was still available to me, so I continued requesting site feedback at 0 costs.

After doing this for some time, I thought to myself that maybe there was something wrong with the WA system, which led me to ask for answers on the WA community.
I got the answer to my question from a lovely WA ambassador, who mentioned that the offer has been going on for a while and that she was not sure when it will end. So I said yeah!!! More time to take advantage of the special WA Site Feedback offer!! LOL!
Improving the readability of your blog content(s) with WA Site Feedback
One of the great advantages of using site feedback is the quality feedback you get from dedicated WA members. Since I started using site feedback, my site's layout, use of graphics, and most importantly the readability of my content(s) have drastically improved.
This is so helpful because when visitors visit your blog they are more concerned about the blog content(s) than anything else, so the easy it is for them to follow through with your content(s) the better. Below is an example of quality feedback you can expect to get from WA Site Feedback.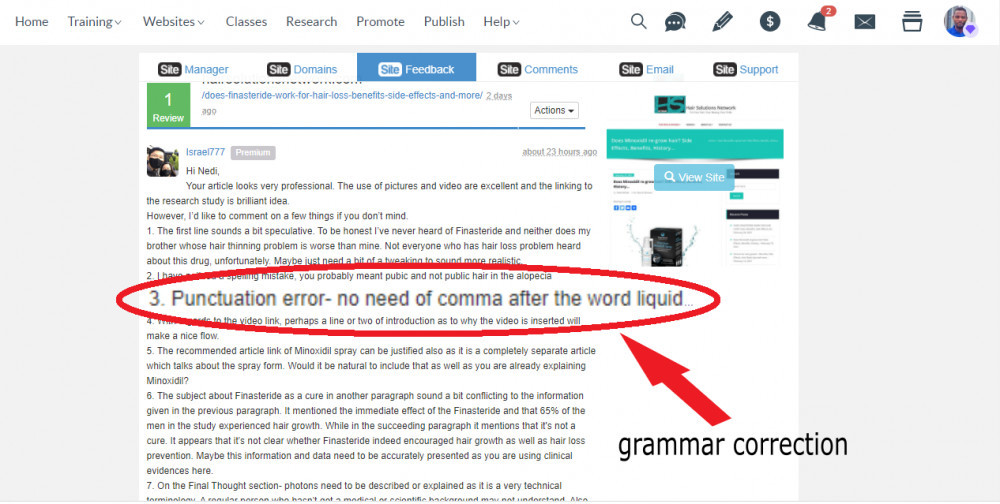 Get more traffic to your new website with the help of WA Site Feedback

Another great advantage of using Site Feedback is more free traffic to your new site. My website is only 2 months old as I already mentioned. I started getting data from Google analytics on the 12 of February 2021 after signing up.
In just two weeks I got more than 100 new visitors on my site with 53 of them coming from WA Site Comments and Site Feedback but mostly Site Feedback because as you know by now I took crazy advantage of the offer, LOL! 100 visitors in two weeks might not be much for some of you, but for a 2-month-old site, I am quite happy and I believe it was not going to be easy getting to this number quickly without the help of WA Site Feedback. Below are my google analytics 2 weeks data!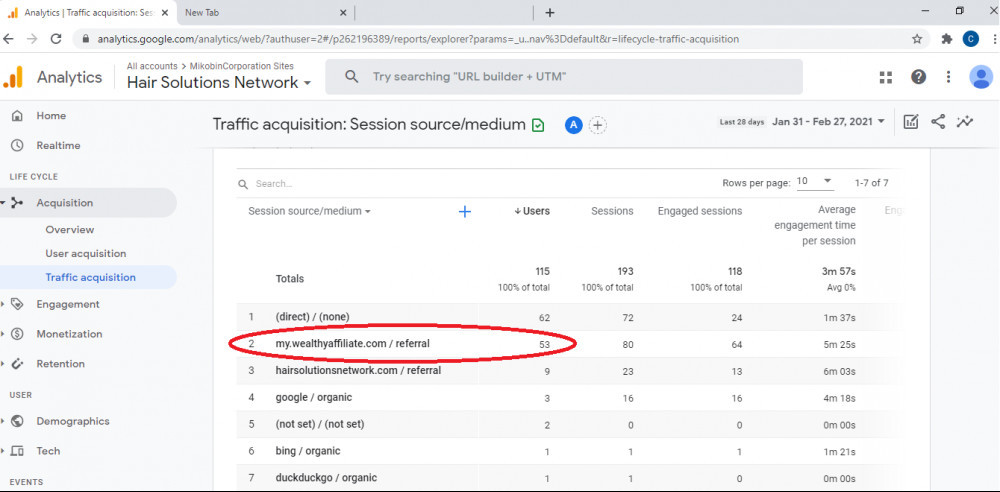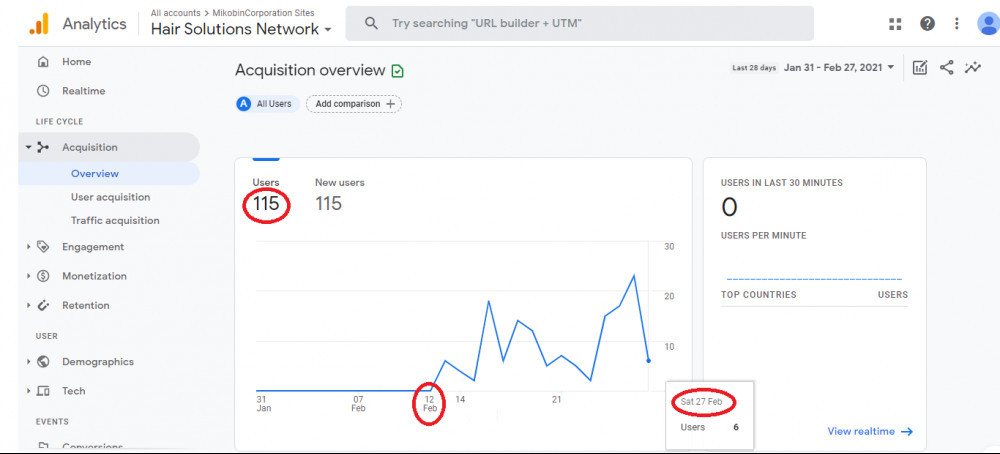 Tips on how to use WA Site Feedback special offer to your advantage

The most important thing that visitors are concerned about when they visit your blog is your blog content(s) as mentioned before, so ensuring that the readability of your content(s) is up to good standard is the best you can do for you and your business (website). You have an option in WA Site Feedback to request for either design, layout, use of graphics/videos, or content(s) feedback. I would advise to focus much on requesting feedback on your content(s) because doing this will allow that you always improve the readability of your blog content(s) and because when people review your content(s) they tend to stay on your website for much longer which is good for your google analytics engagement score!
Hope you enjoyed this blog post, wishing you all the best!
Yours Truly
Nedi