Never Give Up: 3 Keys to Unlock Success
Never Give Up: 3 Keys to Unlock Success
Last Update:
January 01, 2017
Hello everybody I just wanted to give some words of encouragement and share 3 things that I feel are key to unlocking success.
Why am I writing this post? Because giving up sometimes seems like it's your only option. Whether it's in your work or personal life, hitting rock bottom sucks. There is series of unfortunate events; and when one thing goes bad, everything else follows. What do most people do when things get tough? They give up.
Here are the 3 lessons I learned in the past year that stop me from giving up when things get hard.
1- Show up every day
No matter how tough things seem, you just need to show up every day. Keep battling against your struggles and you will come out on top. If you give up at the first sign of conflict or defeat, you will fail. You need to start thinking differently and you need to start showing up. Don't expect to make an income in the first month of being on Wealthy Affiliate. It can happen, but don't expect it. Maybe not even in the first year. However I can promise you that success will come you just need to keep showing up for work! Plan out you days and commit a certain number of hours per week and per day to working on you online presence and then follow through.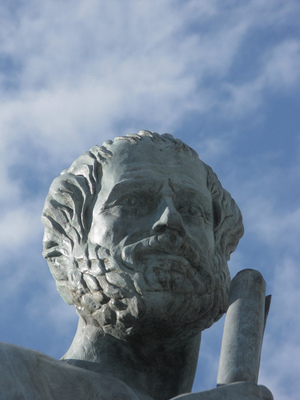 Aristotle stated it perfectly, "We are what we repeatedly do. Excellence, then, is not an act, but a habit."

2- Give it your all
How many times have you seen a person living their life simply by going through the motions? They do not challenge the norm and are quick to walk away from going the extra mile. I want to make sure that you don't live your life this way. If you do not demand the best from yourself, you are going about your life the wrong way. We are on this planet for a short amount of time, and not achieving your full potential is simply a waste. Whether you're creating a website, or writing a review you need to dedicate your efforts into giving it your best shot. Don't worry about feeling inadequate (that's normal), just jump in with both feet and try something with full effort. You won't regret it.

The biggest battle in life is against you and yourself. If you put in half the effort, you should expect half the results.

3- Don't do it alone
How many times have you given up because no one was holding you accountable?When you don't have others to support and motivate you, life can get tough. The beautiful thing is that you have found the most wonderful place to get the support you need. The place I speak of is Wealthy Affiliate. I have learned countless things now from the support and training that comes from WA.
I promise that as you go through the training and build online income you will face many problems and obstacles. I can also promise you can someone in the community has faced those same problems and knows exactly what to do from their own experience. Tap into all that knowledge and you will be miles ahead of where you would be without just a helpful community.
If you are looking for motivation or need someone to help you with your goals and hold you accountable to them then please follow me and I will do the best I can to contributing to your success.
Happy New Year 2017
Mason
MasonRuesch
PREMIUM
Nov 21


2016
4
Years
MasonRuesch's Posts
5 posts