The day before Christmas Eve!
Last Update:
December 23, 2020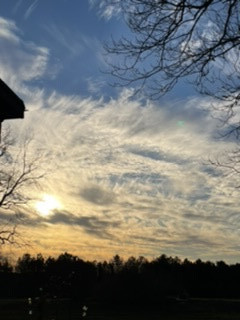 It was a beautiful wendsday morning the day before Christmas Eve. I took this picture standing out in my driveway this morning I always like to come out and see the morning sky before I start my day.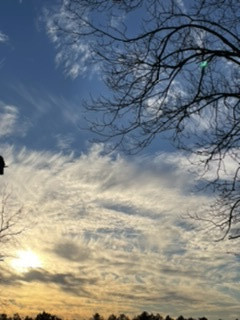 I've not been as active on here and I apologize I've just been working like crazy creating content. Even though I haven't been active on here so much I'm still contributing to members of the community by helping answer questions they have about affiliate programs I've written about and different things.
I have written 12 articles this week and plan to publish them all today. I am also outsourcing work for the site with the logo I didn't like the design that the was originally designed. I'm still keeping my options open I don't want to rush anything. Do any of you have any ideas or suggestions? onlinemoneyearningsites.com
I'd love to see or hear them if you do it would be greatly appreciated and be an honor to have someone within the wealthy affiliate community design a logo for the site.
In addition to the logo I've hired a writer for my website I haven't seen the work from them yet but I have high hopes they will do good work. I figure if I write all I can and then they do the same we can double up on content that would be great.
I am going to get back working on the site I've currently got to finish the social media pages for the site.
Hope you all have a merry Christmas and happy new year finish off 2020 strong!

Jonathon