Another Home Run on Bing! (Ranked on Page Number 1)
Another Home Run on Bing! (Ranked on Page Number 1)
Last Update:
July 26, 2021

Hey guys, I remember an expression Kyle made about keywords and it's something along the lines of "You'd rather score home runs every time on search engines than score singles". So that's what inspired my title. Now, I'll get to the juicy bit of this post.
I picked a keyword that literally had zero competition but was getting a decent amount of searches per month. And this was a golden opportunity for me to use my knowledge on gaining muscle at home while making a "home run" on the search engines again. And best of all, this ranking happened after only ONE day of work. Yes, you heard that right! I got ranked on Bing the following day of writing my post.

These quick rankings didn't fall on my lap though. I remember when I was first pumping out content and forcing myself to stay disciplined. It wasn't easy to get my first ranking because back in March, I was incredibly inexperienced with SEO. In fact, it was over a month and a half before I got my first ranking on any search engine. But thanks to the training, mentoring, community support and my own hard work, my SEO skills have improved significantly. I may have made this happen but I won't forget that you guys helped me along the way. And for that, I say thank you :)
For those of you curious to see my ranking, here is a screenshot of my article ranked under the keyword "How to Build Muscle at Home on a Budget"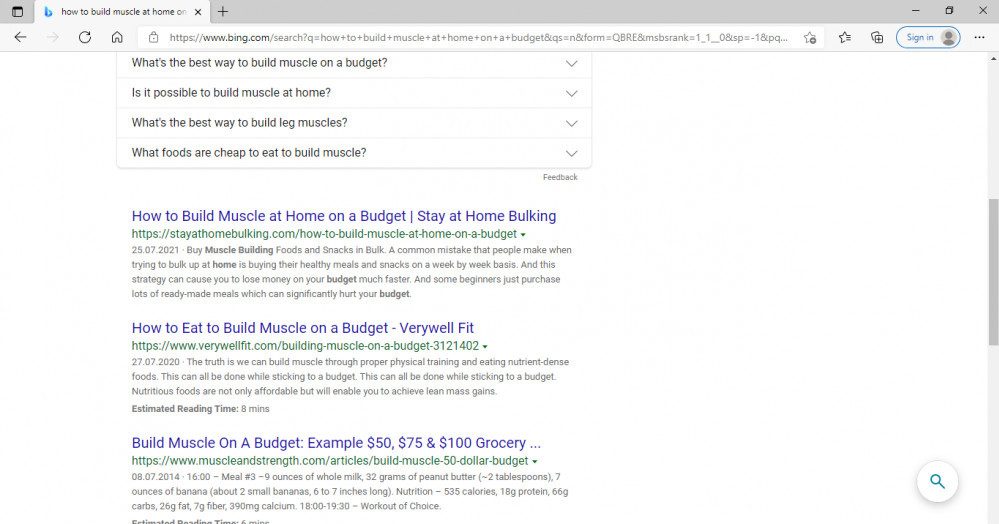 GabrielJ2021's Posts
32 posts