My inbox gift this morning!
Last Update:
February 04, 2021

Baby Steps

It is hard to believe that I am only 18 days into WA Affiliates and I already recieved two orders from Amazon.
To think that all I had to do was right an article. The ironic thing is that I only made pennies and if I calculated my Return On Investment, I would owe Amazon money...LOL
It's also nice to see that i recieved 62 clicks for this month and 136 for the 18 days.
This is only going to motivate me further.
Just wanted to share a quick blurb, because I have to go finish an article that is unfinished.
Best,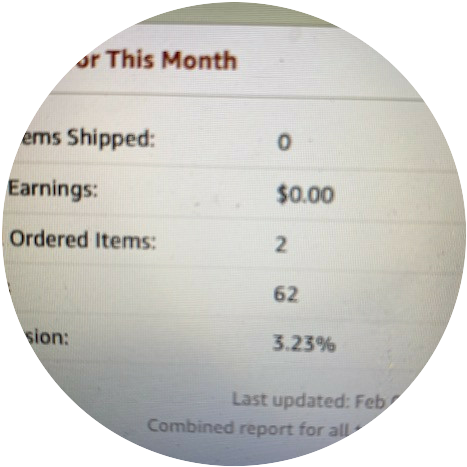 Eric
Erock62
PREMIUM
Jan 18


2021
2