Comments 101
Last Update:
November 17, 2020

There has been a lot of blogs written recently regarding site comments and how frustrating it is to get poor quality comments. I found this in my "WA File" and thought I'd share.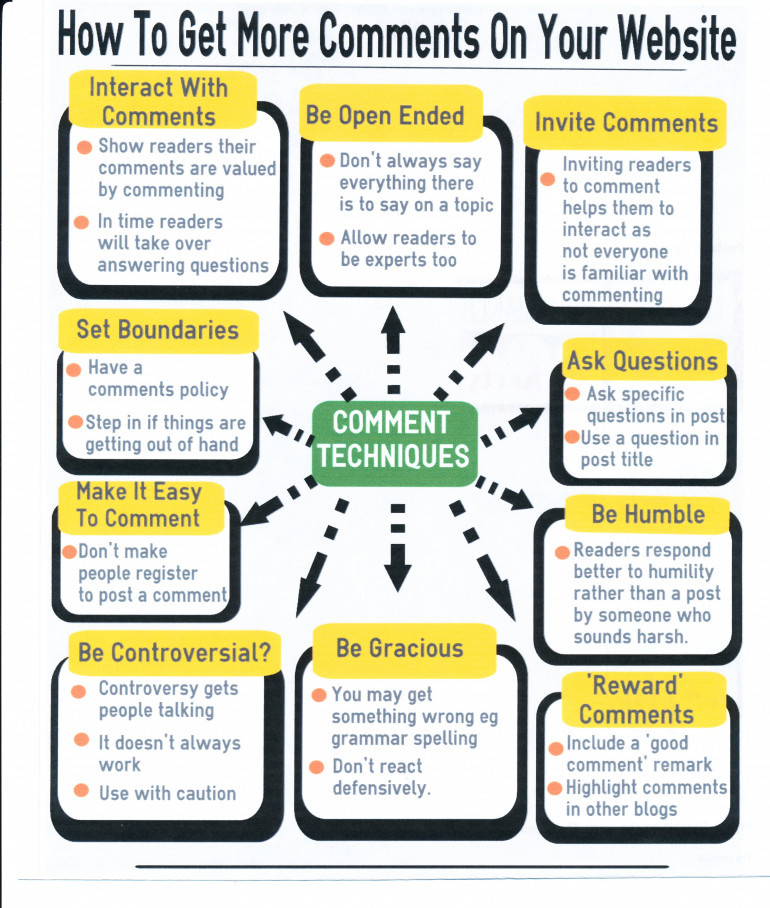 I thought it had some useful pointers and might help you get more QUALITY comments on your website.
For commentors - once again, do NOT confuse website comments with feedback.
Comments
are provided on the website and are your reaction or opinion about the content you've just read.
Feedback
is NOT done on the website but it is done with the blogger (WA member) privately. It provides helpful information on how the member can improve their website. It can be anything from the website design to the actual wording of a post.
I hope this helps both the blogger AND the commenter.
Happy Blogging
Hugs
~Debbi
Debbi26's Posts
152 posts