Ahhh, Sundays!
Last Update:
February 07, 2021

We made it!
Through another work week and into a nice relaxing weekend. Grab a nice cuppa, catch up on e-mail, do some house cleaning, and of course, everybody's favorite...laundry. Whoo hoo! And of course, church time. Gotta srefuel in every way.
But this isn't just another Sunday.
This is SUPERBOWL SUNDAY! (has to be said in a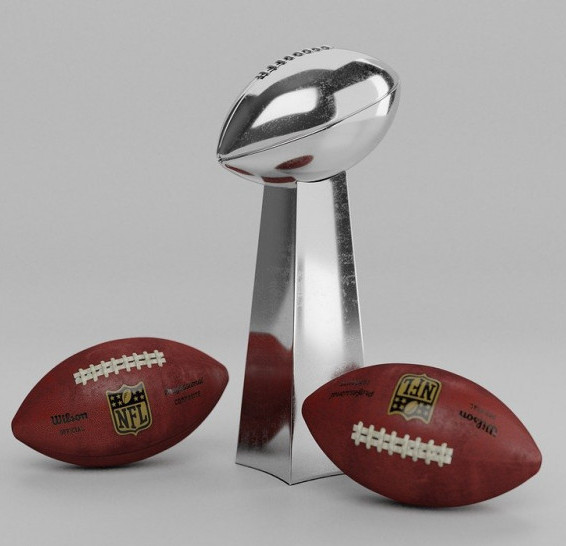 loud announcer voice - an echo gets extra points!) The Chiefs are taking on whatever team Tom Brady is playing for these days. Just kidding, the guy's pretty good and I love Gronk! But it wouldn't hurt my feelings if the Chiefs won.
And of course, being the day of the Big Game, my 10' long kitchen island has become party prep central. It will just be us - thank you covid - but the spread is there none the less. It is tradition and traditions must be upheld! This year, it's build your own sub or grinder. The toaster oven is out for sandwiches to be toasted. We have all sorts of chips, dip, queso, nachos, and a few tamales just for good measure. And there will be beverages aplenty. It's a graze day. Easy and fun. We'll have food for days!
But before the Big Game
there's the getting ready for my work week. Three marketing clients to prep reports for. Contracts to write. Action steps to map out. And I care for an older gentleman whose dearest friend just passed away. She had all of his everything - passwords to all accounts and details. I'm thankful my mom is in good health. Learning the ins and outs of social security, VA, and everything else in a person's life is a huge responsibility and I'm on a steep learning curve. Gotta figure it out fast as he's 85 and I want to make sure everything is taken care of for him, just in case. His facility is on 'lockdown' so that's made things all the more difficult. But he is a dear man and it's an honor and priviledge to help him. Getting things taken care of for him is the majority of my Monday.
And then... because you know me. There's always something more. I have two more adventures for the books to lay out. Still not found an illustrator I like. If I don't find somebody soon, may just have to go with it. May have different illustrators for each of the different series. We'll have to see
And then... I have to do some work with the bettas... They are getting their own book series as well. But it's time to make an attempt at breeding. I have a humdinger of a blue halfmoon pair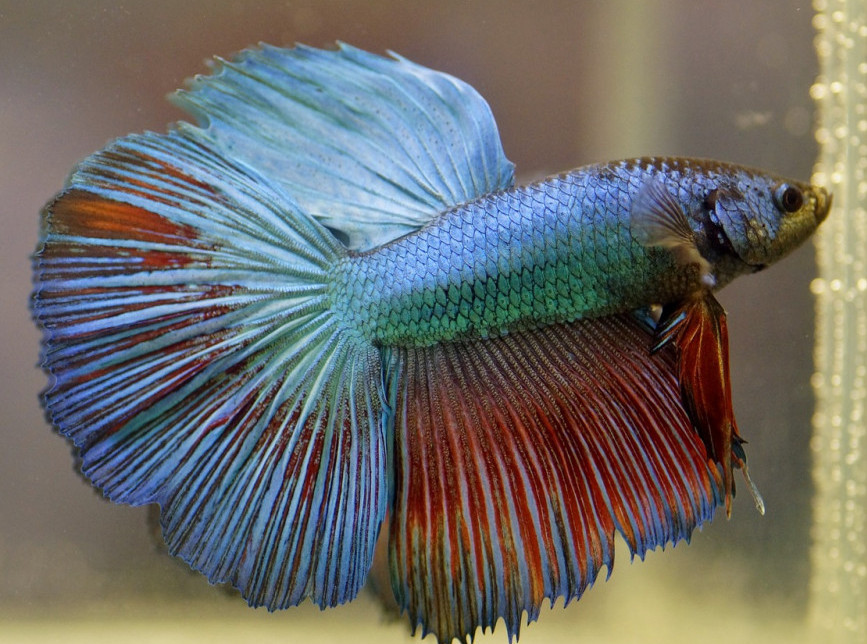 that I imported from Tailand. Getting them in condition to breed. We'll see how it goes. Having some trouble with the female right now. It's a process. I really need more tanks - the perpetual issue of a fish nerd!!! My husband is not a fan. But they are such great stress relievers. It's amazing how well you can ponder while watching these beauties!
And then...there's the two new sites to build out. Seriously anxious to hear back from the trademark office, but it's a federal thing, so patience... which isn't my best forte!!!! But I'll build out the sites and have them ready to go. Who knows, But isn't it nice to know that you can just say this like it's no big deal? When I started out here, I had no clue and it was so beyond overwhelming. Some focused time over several days, and they'll be ready to go. No sweat!
And then... there's my youngest daughter's 27th birthday coming up, so family lunch today at our favorite Chinese restaurant. She's not old enough to be this old!!!!!
So yeah, relaxing Sunday, Plenty to do. More than can be done in a day, but I'll make progress and that counts. By this time next weekend, I will be miles farther along the path.
Here's to all of our relaxing Sundays and to a productive week ahead for us all!
Stay well and stay awesome!
Cheers from San Antonio!
Christine

CMKetay's Posts
190 posts