Desire to Change: Opportunity
Desire to Change: Opportunity
Last Update:
April 14, 2016
We will always have the possibilities we need. If we want to work toward a goal, we will be presented with opportunities and possibilities that will help us work toward that goal. If we want to get better we will find ourselves with the chances to do so.

If you are fixated on progression and the pursuit of personal improvement and refinement then you will realize the opportunities you need as they come to you. The more you seek understanding, the more you ask yourself how you can truly reach your potential, the more you look, the more you'll find.


If this seems overly simple, then perhaps you have allowed your mind to over complicate things. You need to realize that everything can be simple if we will allow it to be so.

I recently found myself with a mental challenge that although in some ways is uncomfortable is in reality very healthy for me. I need it to nudge me along, to encourage my progress, and insist that I learn and make progress.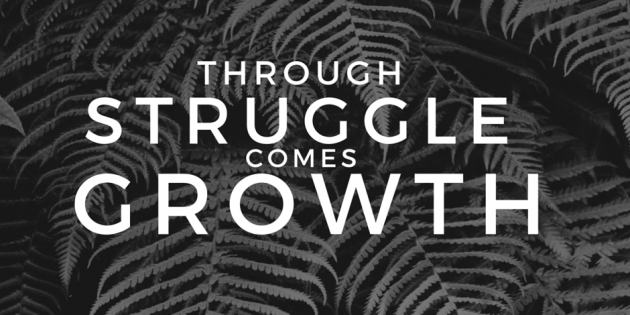 Struggle, challenge, and stress are amazing gifts when they help you to work toward reaching your potential and your goals. When they help you to face yourself, and to access who you are, who you want to be, and what you need to do to get there, and inspire action and commitment then they are gifts of opportunity and empowerment.


Let us see that things can come together.
Let us see the future with faith.
Let us see past our current struggle and see our future freedom.

Never let today's struggle discourage you from see your potential and being committed to reaching for it.
Never give up.

Be committed to reaching your potential, and doing tomorrow what feels impossible today, and soon enough you'll find yourself with the opportunities you need to get there.
-Evan
See the Possibilities! ;)

TheGrizzly
Premium
Mar 31


2015
1
5
Years
TheGrizzly's Posts
98 posts