My Affiliate Marketing Journey.
My Affiliate Marketing Journey.
Last Update:
September 13, 2017
I told the Universe I wanted to go back to school. So the Universe pointed me here, to Wealthy Affiliate. LOL! Seriously, though, being a business person online and creating multiple income streams is going to be more than just a quick course here and there.
So, how did I find WA? I honestly don't remember what I was searching for on Google, but one of the search results pointed me towards this blog called "Rags to Niches." The blog author, who is a member here at WA, had an affiliate link to this site, and I'm like, "Wow. Affiliate marketing training that doesn't cost me money right away, and free hosting for two websites right off the bat? This sounds like a dang good deal."
But being me, I sat on the notion of joining for about a week, and then yesterday, I just went for it. So far, so good. I'm still sort of in the process of figuring out my niche, actually. Since I have many interests, it's a sort of good problem to have.
My Issues With Finding A Niche

One thing that kind of bugged me when reading about figuring out one's niche is that supposedly, you don't have to already be an expert or whatever. Uh, begging Kyle's pardon, but if you have a passion for something, but you're still somewhat new to the niche, someone's going to have way more authority than you. That's just kinda how that cookie crumbles, according to my experience. And since it takes time to build authority and trust...yeah, I think you get where I'm going with this quandary.
Take martial arts, for example. I'm in Tae Kwon Do, and I love it to bits, but I've only been doing it for about a year and a half. Due to certain life events, I'm still only at yellow belt. I don't feel I know enough to write about the topic of Tae Kwon Do and not feel "burnt out" with nothing left to write about. I want to write knowledgeably, organically, without having to do loads of research beyond what I would think is reasonable. And earning your way through the ranks *does* take time, just as it does here at WA. You can't just zoom past everyone to black belt and expect to kick someone's rear effectively. :P
That said, I could write about my TKD journey. That might be an angle. But in order to talk about certain moves (blocks, kicks, punches, etc), I feel I'd have to film myself doing it, and I honestly don't like the idea, because I'm admittedly camera-shy anymore. Still images would be okay, maybe, but in my experience, video would be better at showing how to do things properly. I'd use other YT videos, but since it would not be my content, I don't know if that's frowned on, or not.
In any case, I'd have to figure out how to provide enough content 2-3 times a week and not feel like I'm reaching my limit. I feel like I'm better off sticking with something I REALLY know well, where I can blend in posts on TKD, but not feel like I'm pulling articles out of my rear and forcing the word flow. And as a writer, there is NOTHING worse than forced word flow. It bites the big one.
What have been *your* issues with finding a niche?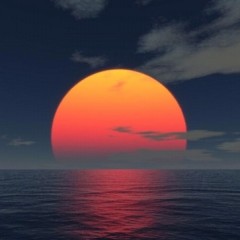 phantomdruid
Starter
Sep 12

2017
Phantomdruid's Posts
3 posts