COMPLETING TRAINING COURSE
Last Update:
November 30, 2012
Hello everyone that is reading this. I hope everybody had a great day. I want to share my experiences after completing the training. The training was very easy to do. I had fun doing the training and learned alot. Some I had already knew and needed to brush up on and some I didn't know at all. I learned all about using Seo on websites. SEO optimizes your meta tags and also automates the creation of seo friendly links. While you are doing the training, you will be given tasks to do. As long as you follow the tasks and do exactly what it says, you cannot fail. It is so simple. After you completed the tasks at the end of the lesson, check the boxes off before moving on to the next course. To be honest, at first I was very skeptical about this site, but once I started the trainig, it all went away. This site is great for beginners. Those who are just getting their feet wet.
I am learning that the reason why most online businesses fail is because of the lack of support. They want to get you in, but they don't want to stick around to help. Wealthy Affiliate is not like that. The owners of the site are very supportive, and so are the members of the site. When you don't understand something, There is always someone available to help. That's the biggest thing for me about this site. I have tried alot of work at home businesses and they either failed or were scams. This site here is very legit and will not let you fail I would recommend everybody to come to this site as a learning tool to starting an nline business. I know its not much but its a start. After signing up to Pinterest, and pinning up blogs from this site, I managed to get an accepted invitation. That was a fast response. I commented on their page and they love the site. I am looking forward to others joining.For anybody reading this blog, especially the new comers, I encourage you to stick it out with the training, you can do it. There is nothing hard in the training. Just follow everything you see to do and you will succeed. Good luck to all.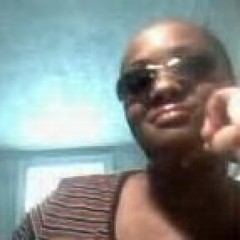 eward
Starter
Oct 15


2012
1