Subdomain on Your Own Dot Com Website
385 Comments
Share via Email
2014
2
Rank 11344
How to Create a Subdomain on Your Dot Com With Site Domains
Why would you have a subdomain? I'm glad you asked. A subdomain is almost like having an extra domain but without registering a new domain name.
It's completely separate from your original website and can be a totally different niche if your domain name is not niche-specific. For instance, if I used my own name as my registered domain I could then have niche1.myname.com and niche2.myname.com.
You can call your subdomain any name you like and you don't need to register subdomains (unlike regular top-level domain names).
If you want to use your subdomain for HTML then don't install WordPress. Otherwise, go ahead and install WordPress as shown.
I've left the login details on this video because I've already deleted the subdomain. :-)
Update 21st November 2021
As the WA interface has changed since this video was made I've created a screenshot to help you find the Add Subdomain button. Go to Websites > Site Domains and scroll to the bottom of the list of your domains. If you have more than one domain then use the dropdown button to find the domain you want to use.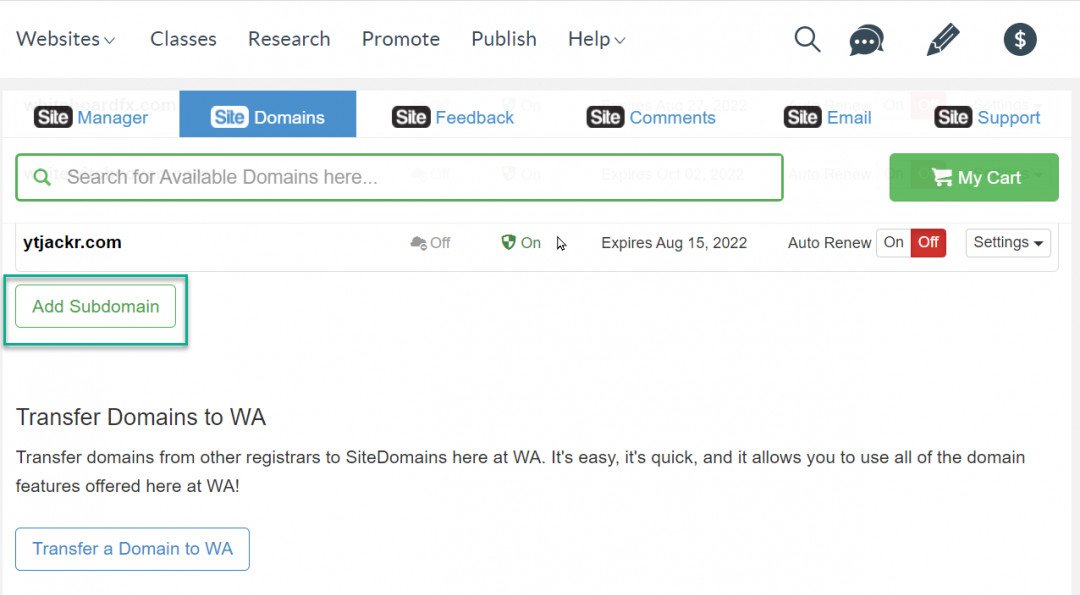 Related tutorials:
Check List for a New Website
WordPress Settings

---
More Training by Marion Black - Sorted

Thanks for watching.

As always I'm here to help you,

Please share the love, click 'Like This' (if you do). Ask a question, share something or leave a comment.