So You Want to be an Amazon Super Affiliate
So You Want to be an Amazon Super Affiliate
Amazon Super Affiliate
It Starts with Joining Amazon Associates
Amazon Associates is Amazon's affiliate marketing program.
Once you've joined Amazon Associates, you can promote any Amazon product and earn an affiliate commission when someone buys that product through your affiliate link.
But here's the great thing. If while they're on Amazon, they buy any other product, you collect the affiliate commission on that sale as well.
Compared to other platforms, Amazon commissions are low but…
The trust factor is high. Visitors have no hesitation buying through Amazon and
You can sell high-ticket items, such as an espresso coffee machine for $600 or a high-end set of golf clubs for $1,330, which will yield substantial commissions.
To become an Amazon affiliate, go to Amazon.com Associates Central and sign up.

Scroll down and click on the Sign up button.
You'll be asked to sign in with your Amazon account credentials. This links your affiliate account with your normal Amazon account, which allows you to find Amazon products and immediately download the links to promote them. It's a great feature.
If you don't have a normal Amazon account, you can create one now.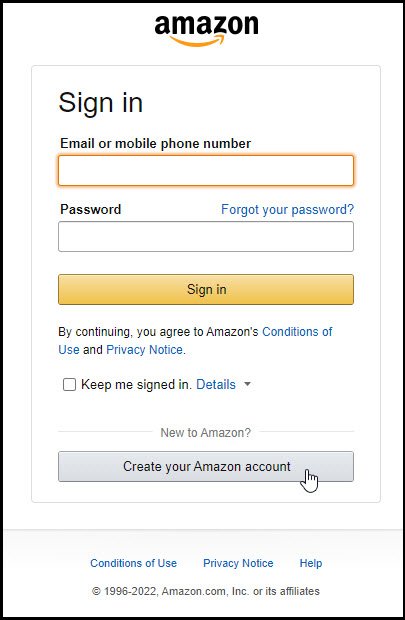 Sign in with your normal Amazon account credentials or create and account if you don't have one.