Linkedin - How to Receive and Give Recommendations
Linkedin - How to Receive and Give Recommendations
It's pretty straightforward to go to the recommendations section.
Go to your Linkedin profile and scroll down to "Recommendations".
If you don't see it on your profile, no worries, you can easily add it, also on a free Linkedin account. I'm using a free account and it was included.
So, in case you don't have the "Recommendations" button on your profile, follow the below steps.
1. First, click on "Add profile section."

2. You'll get 3 main categories: Core, Recommended, and Additional.
3. Click on "Recommended."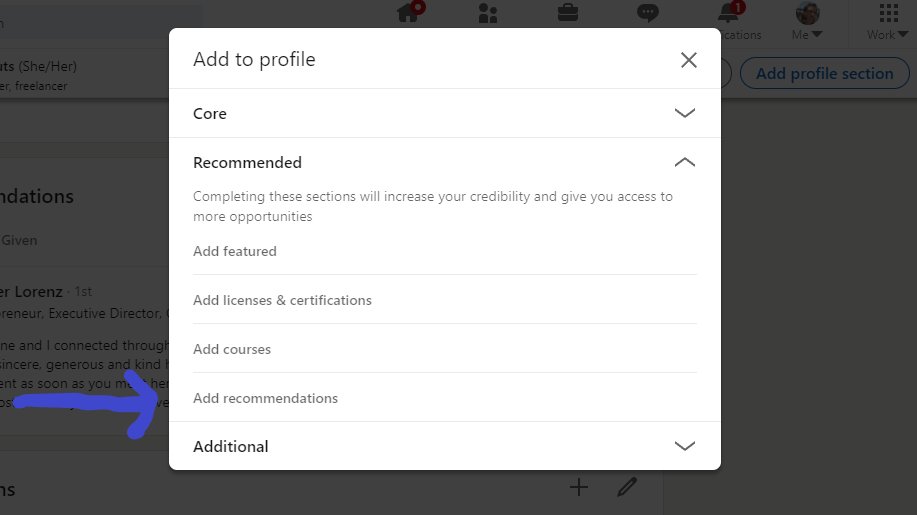 4. Then click on "Add recommendation." It's automatically added to your profile. To double-check, (refresh the page and) scroll down. You'll see it now.