Back to search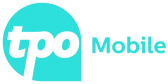 Delivering Goodness With Every Connection - The People's Operator Affiliate Program on Awin. The People's Operator (TPO) is the mobile network that delivers goodness with every connection. We're aiming to raise billions of dollars for good causes by offering great value, excellent service and the opportunity to do good. TPO lets subscribers effortlessly support a cause they love by automatically donating 10% of their monthly bill to a cause of their choice - at no extra cost to them. Subscribers can choose from national partners like the ASPCA, Save the Children or World Wildlife Fund, or just about any cause that's important to them. Our members enjoy top-notch service, plans and coverage:Amazing choice of plans at super prices; No annual contracts or activation fees; Nationwide 4G LTE coverage via the Sprint network; Free voicemail, caller ID, call waiting and 3 way calling; Prepaid and Monthly Unlimited options; Awesome prepaid and monthly tablet plans; White glove customer service; US based customer care support team; Give 10% of your bill to a cause you love at no additional cost to you. We've made it super easy to switch to The People's Operator: No credit check for prepaid; Monthly unlimited plans, no contracts; Bring Your Own Device (BYOD) program; Easy porting so you can keep your number.
Program metrics
COUNTRY AVAILABILITY
Global
TPO Mobile US Affiliate Program Review (1)
Guest
Rank 157713
Pkizito1
Rank 8754
Recommended to others
The most wonderful top mobile network that delivers good network for everyone.
Pkizito1
Rank 8754