I am Amazed
Last Update:
February 09, 2021

I haven't done a progress report since the last one I did I think about Christmas.
setting up Google console
watching Jay's videos
working on my lessons in Bootcamp
Website testing on all three models: computer, iPad and mobile. All passed.
I'm way behind in answering emails, but I know I'll get there in the end.
I have been quite busy lately redefining my new website. I wasn't 100% happy with marketing, and I asked Hugh for a second opinion. Hugh kindly provided me with some suggestions. I wasn't able to do it unless I added more plugins that I didn't want to do. So I chose a new theme and edited two of my pages and interlinked a couple internally as advised in Kyles lessons.
I only finished making changes yesterday and published. Today, 15 minutes ago to my amazement on of my pages has been indexed in Google.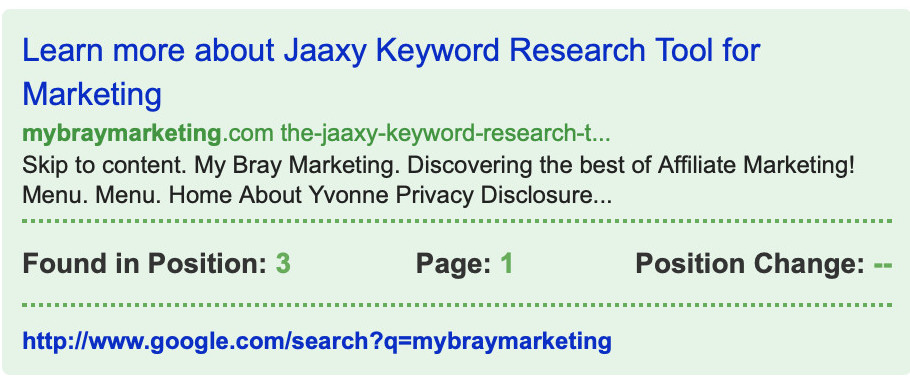 Since I started at WA, my other site that I have been working on is now in position number 1 on page 1. Yeah!!!!

I want to say a huge thank you to Hugh and everyone who has helped and supported me since I have been here. You guys are so cool!
YvonneBray's Posts
98 posts