Creating a Signature business card for email and other
Creating a Signature business card for email and other
Last Update:
February 04, 2021

Hi everyone,
I wanted to make my new business website more professional, and I was reading online. There are places where you can create your business signature.
The one I created is a free version at Blog Hubspot.com. If you pay for the paid version then you can have a logo inserted.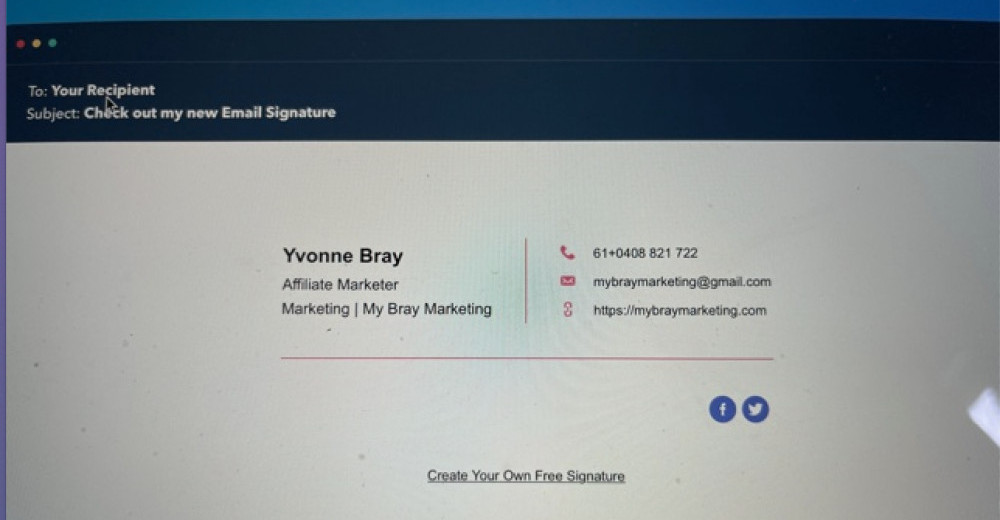 You get to choose from 6 Templates for free.
You choose which one you like, then add whatever details you wish to add. Then I added Facebook and Twitter.
Just keep following the steps, then copy.
Go to Gmail (if you have one) or any other email that you use. Log in and click the Cog in the top right-hand corner of your account.
Select Settings from the drop-down menu and scroll down until you see the Signature, Add your name and click paste then save.
I tested out my new signature, so I sent it to another email account and then I sent it back. To make sure I did it right and that both sides were working.
I know I have my details on the show (which I'm not supposed to have), but I just wanted you to feel what a free version is like.
On a final note, I'm not sure how much they charge if you want the full version, but it is worth checking out.
I hope you find it useful. Success to all!
YvonneBray's Posts
100 posts