Finally QUIT My Job - Now I Do Online Marketing Full-Time! (WA Success Story)
Last Update:
March 22, 2021
Hi. My name is Koda, and I'm just gonna say it...

The past year has been crazy for me, like something straight out of a freakin' movie.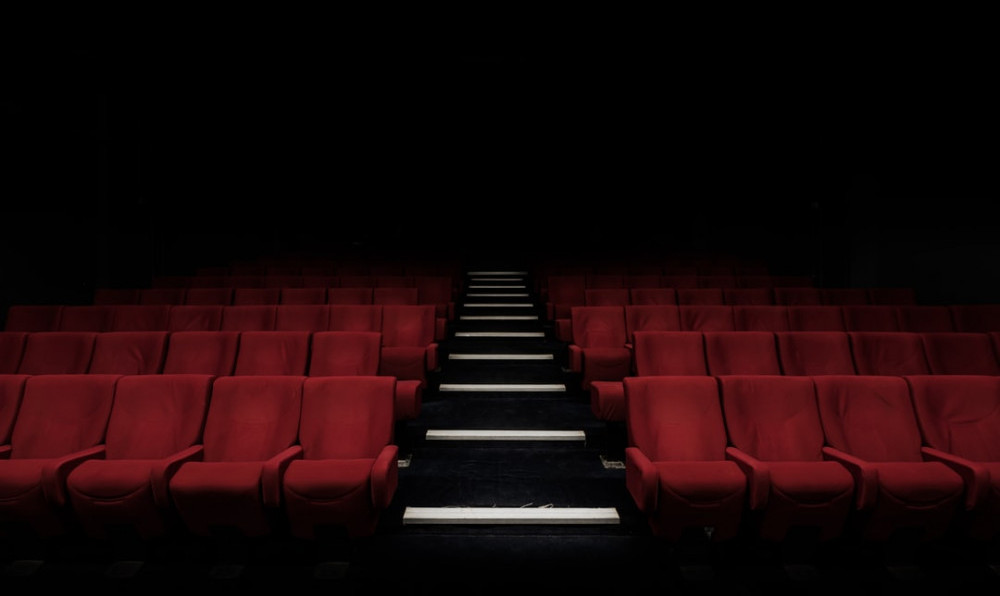 I feel like I OWE it to you guys to share this wild story of mine, especially to those looking for some inspiration here at WA...

Now, keep in mind that this is the FIRST time I've ever talked about all this openly, so to anyone reading this: you're hearing about my ENTIRE Journey to financial freedom online first!

Ok. Now... Where o where to begin...

For those of you who don't know much (or anything) about me, I'll write this while keeping you in mind.

A few years ago I used to be a drone of a UPS worker, and MAN was I miserable in that job.

It was an overnight job, so the hours were ungodly, the work was exhausting, the temperatures were extreme and the pay sucked...

I worked in what was called a "sorting isle", which looked EXACTLY like this image below: (it's uncanny actually, the resemblence... )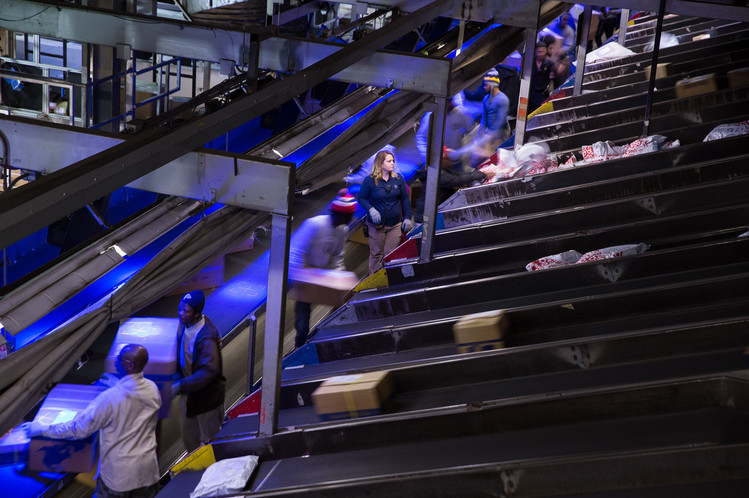 Fast forward a little bit, I realized my life was going nowhere fast, so I started taking online marketing seriously as a way out of my miserable little life.

I realized that if my LIFE was going to change, I needed to change just how serious I was about the teachings here were at Wealthy Affiliate.

In my mind, everything that Kyle taught here about online marketing was pure gold, and I couldn't afford NOT to absorb every little detail.

Little did I know, chasing this avenue would come to change EVERYTHING for me, and fast too.

2 years ago, I was getting pretty good at online marketing, good enough that I was making some decent coin. (Nothing crazy, but it was enough to make some well-needed changes.)

I was young, hungry and honing my digital marketing skills quickly... I learned wordpress, affiliate marketing, blog content creation, SEO strategies, social media, email marketing campaigns- you name it, I was learning it.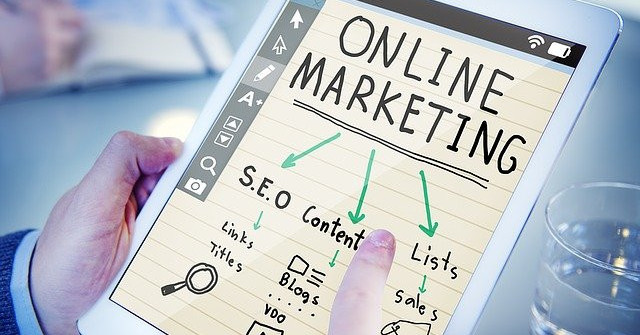 At this point in my life, I was earning enough from my websites that I was actually able to quit my LOATHSOME UPS JOB. Good riddence.

That said, I didn't mention that my UPS job was only part-time, therefore it was only a part-time income.

Yup, UPS was only 1/3 jobs I had at the time, and I successfully replaced the amount of income I was generating at this one UPS job.

As I said, I was making decent money at this time, but definitely still not enough to quit my other 2 jobs...

Now, fast forward ONE year to 2019-2020- at this point I am now making enough wth online marketing that I am able to quit 2/3 of my part time jobs!!!
I was creating content everyday, I was following the WA trainings, I basically had my face plastered into my laptop for 4 hours each day just typing away........ and it was paying off.

People, let me tell you on a personal note** - there is a VERY REAL and VERY POWERFUL sense of personal pride and accomplishment when you reach the point where you're generating the equivilant of 2 part-time incomes (or 1 full-time income) using only your online marketing efforts.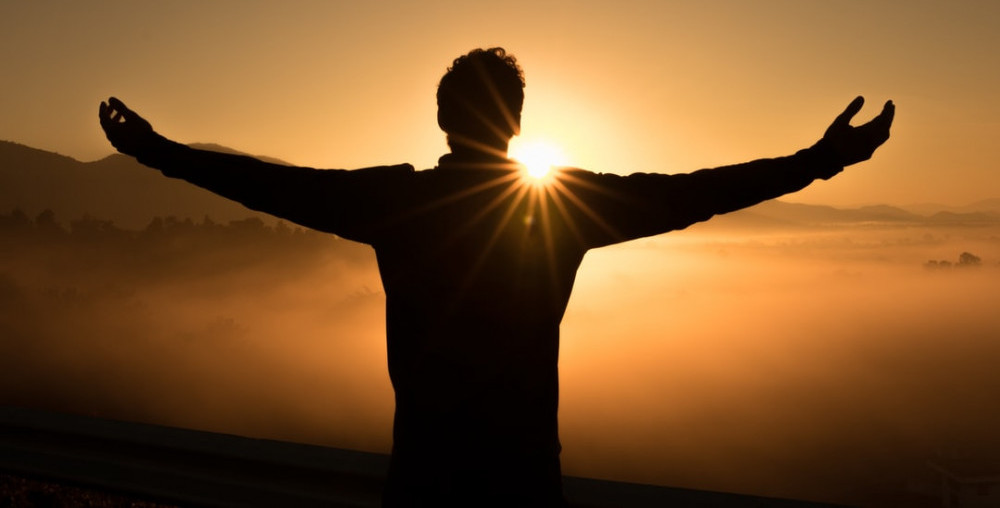 That said, as happy as I was, I still felt this knawing, aching, scratchy, unsettling feeling in my belly that wouldn't go away... It was like a thorn in my brain...

Yup, it was that pesky 3rd job I couldn't manage to shake... It was working at an Amazon warehouse.

That said, Amazon wasn't nearly as as bad as UPS, but I still wasn't FREE.

I was earning a full-time income with my affiliate marketing website while only actually working about 3 hours a day on my laptop, which was great!

....but I was still working this unwanted Amazon job that really made me feel trapped.. Like I was in a prison of my own creation..
Luckily, as fate would have it, I met a man at Amazon named Neil who became my friend and believed in my ability to go all the way with my business.

At one point, Neil helped push me past the fear that was stopping me from taking a leap of faith off the cliff of LIFE. I realized that I was either IN or I was OUT, and that going full-time into my business was the only possible option for me to feel free. (If you're reading this, Neil, thank you buddy.)
As the months rolled on by, and the seasons changed one after another, I focused on keeping my nose in the grindstone and face in the laptop...

Every day was the same. Wake up. Go to amazon for 6 hours. Come home. Work on your website for 3 hours... eat go to bed. Repeat. repeat. repeat....

Fast forward to 2021: I've done it!!!! I've finally fully REPLACED the income I was making at Amazon ($20,000+/year) as well as replaced the income of my other 2 part-time jobs! ($40,000/yr)

I've haven't disclosed the exact amount I'm making with online marketing alone, so I hope you see the value in me disclosing it now: in the very beginning of 2021, I was making over $60,000/year in online marketing alone.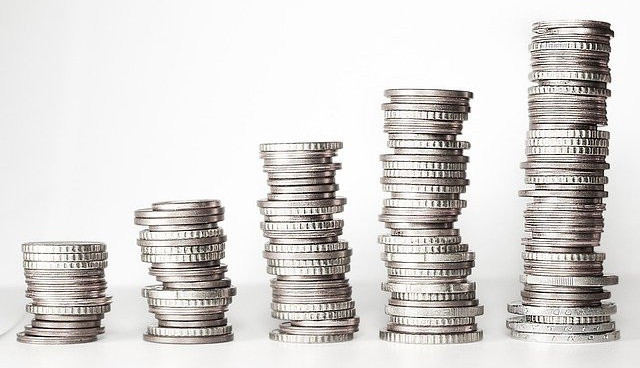 Now please don't interpret this as me bragging. There are people on here at WA that make WAAAAAAAAAAAYYYYYYYYY more than I do.
I'm just trying to show you that it's POSSIBLE to succeed on here! I know because I've done it! If I can, you can too!

And you know what? My salary has far surpassed that since January... by a lot.

About a month ago, I was very fortunate to have a very successful company owner reach out to me through my website and offer me an affiliate marketing position (as my own business) within their company.
Now, while I work on my website for 1-2 hours a day at night and keep raking in that $60k a year salary, I've started a second business within this company promoting their digital marketing services.

I am making more money today than I ever could have dreamed of 3 years ago... and if it wasn't for Wealthy Affiliate and the training that I got here, there are so many things I WOULD NOT HAVE:

-I wouldn't have the money I have now
-I wouldn't have the passive income streams I have set up (automatic money)
-I wouldn't have developed the skills needed to land my own affiliate business within this high-paying new company
-I would still be at those 3 jobs I hated SO SO SO MUCH

So, at the end of the day, all I can say is that the past year or so has just been like a roller coaster for me, but It's all been worth it.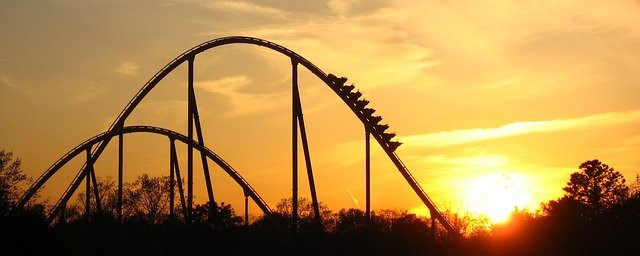 I've worked harder than I ever thought I would have to, but I reaped the rewards. I'm now financially INDEPENDENT, a home-owner of a beuatiful new house, a double business owner and a proud Wealthy Affiliate veteran.

If you were able to stick with it and read this whole post, I hope you got some value out of it. My final message to you is this:

NEVER, NEVER, NEVER, NEVER, NEVER,NEVER, NEVER, NEVER, NEVER, NEVER,NEVER, NEVER, NEVER, NEVER, NEVER,NEVER, NEVER, NEVER, NEVER, NEVER,NEVER, NEVER, NEVER, NEVER, NEVER,NEVER, NEVER, NEVER, NEVER, NEVER,NEVER, NEVER, NEVER, NEVER, NEVER,NEVER, NEVER, NEVER, NEVER, NEVER,NEVER, NEVER, NEVER, NEVER, NEVER,NEVER, NEVER, NEVER, NEVER, NEVER,NEVER, NEVER, NEVER, NEVER, NEVER,NEVER, NEVER, NEVER, NEVER, NEVER,NEVER, NEVER, NEVER, NEVER, NEVER, NEVER, NEVER, NEVER, NEVER, NEVER GIVE UP!!!!!!

Thanks for reading about my whacky Journey!!!!!!!! :D