My NY Road Trip Future Plans
My NY Road Trip Future Plans
Last Update:
January 31, 2022
Hello WA Friends,
For years I have made road trips back to New York to visit my entire family. The time is mostly spent reminiscing about past times and we usually go eat somewhere nice.
We also have several BBQs because the weather when I visit is still very nice to enjoy!
Several years back I started to search for properties in upstate NY just out of curiosity. This is something I still do from time to time, and I search from FL going north as well.
My idea was to get something as cheap as possible in a nice desired area of New York. Most people associate the entire state like it's NYC, but I assure you it is not at all like NYC.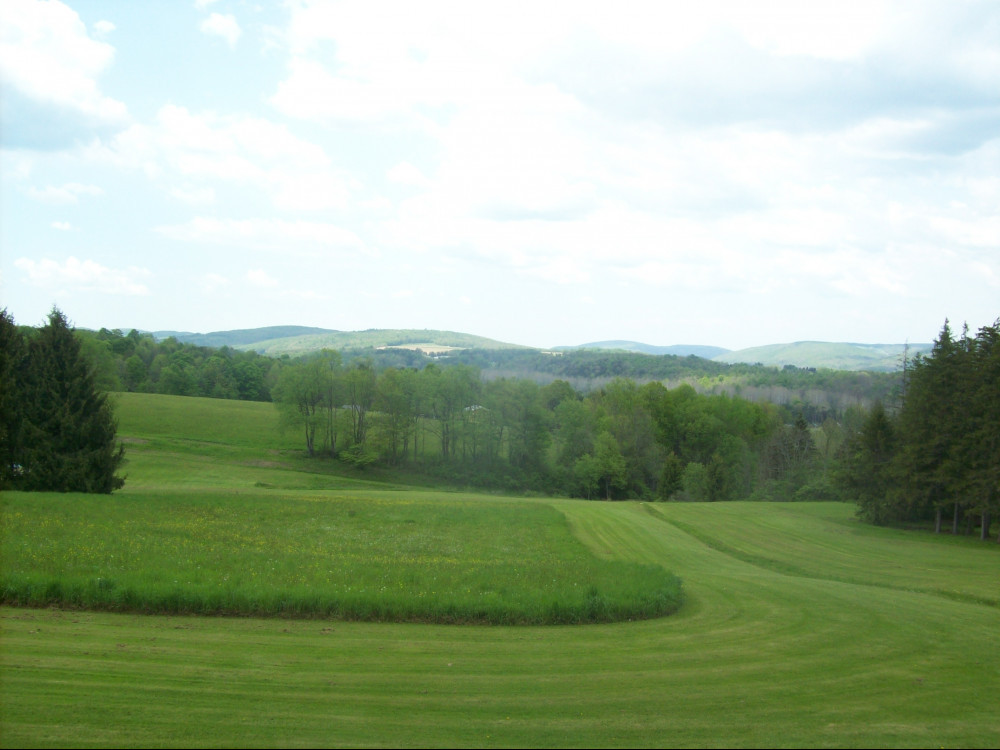 One of the close-by farms just up the road from my property.
The entire state of NY is under siege to NYC political antics which angers many New Yorkers. People flee this state because of politics playing games with taxes, rules, and regulations.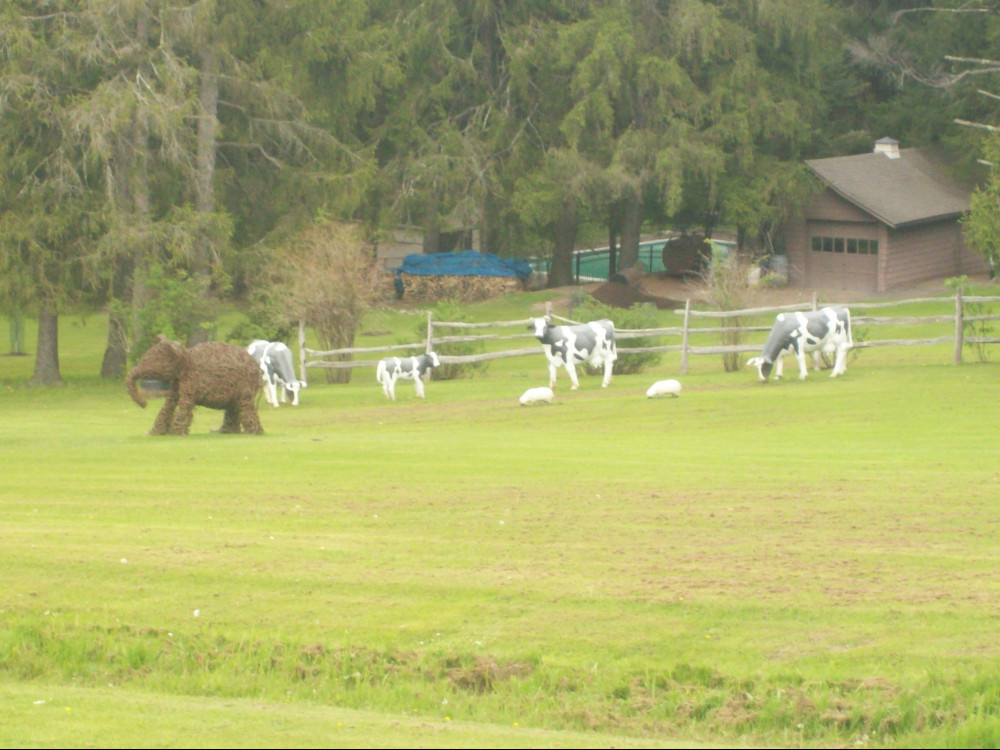 These farm or circus animals never move...lol
However, in 2016 I decided that I would find a small piece of property to fix up for our visits. When I found the property I liked I made a trip to go see the area, it's 2 hours from family.
So I bought this property outright for pennies on the dollar, and believe me it was cheap.
This is perfect, I can handle a 2-hour drive for visiting and I'm on my land, not in some motel. My family all ask me to stay with them, but I prefer to be on my own and simply visit them.
Traveling with a small horse (Jack) it's best if I stay elsewhere, all my family has animals!
The property I found is very close to the Catskill Mountains and offers tons of outdoor activities.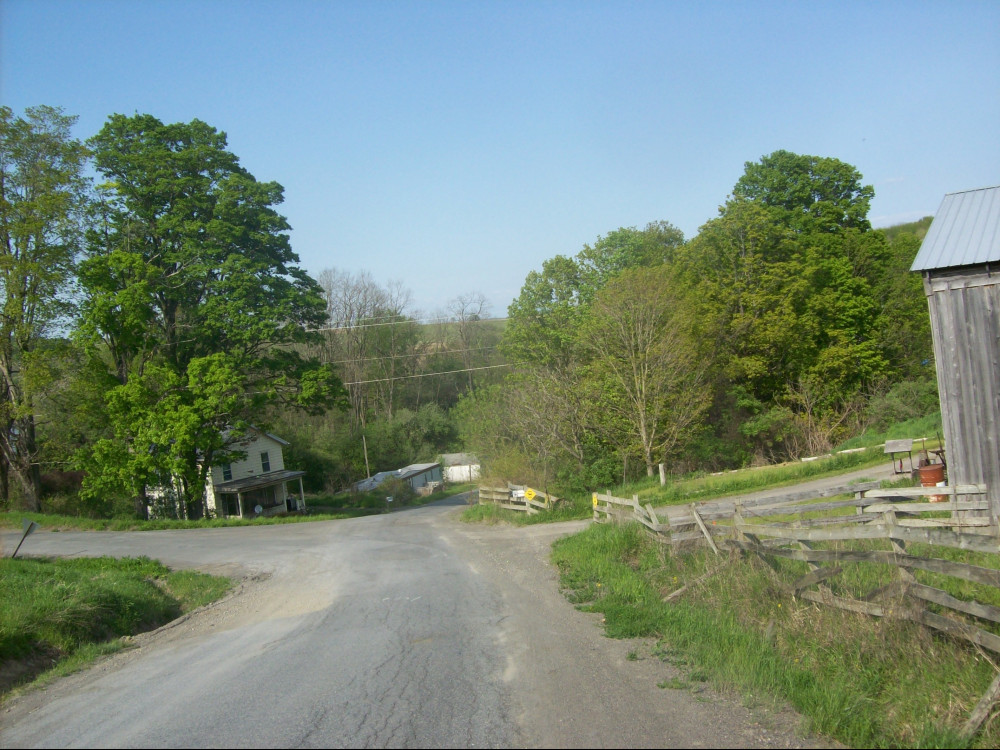 The mobile home with the white garage is my property.
It fit my criteria, I wanted a small-sized piece of land with some utilities in place working or not. The reason is it grandfathers the utilities and I'm not hit with enormous NYS impact fees.
My property has a tiny creek running along the back that empties into a bigger creek.
All of the creeks empty into the Chenango River which is 90 miles long and a subsidy of the Susquehanna River in central New York state. Both are part of my early fishing days!

There is also a huge forest preserve up the road with free primitive camping, it's pretty nice.
The trailer is what was on the property when purchased, I've since removed it.
Trout fishing is outstanding in the creek and people flock to this river on April 1st (opening day). People call upstate NY picturesque for a reason, it's full of scenery with waterfalls and more.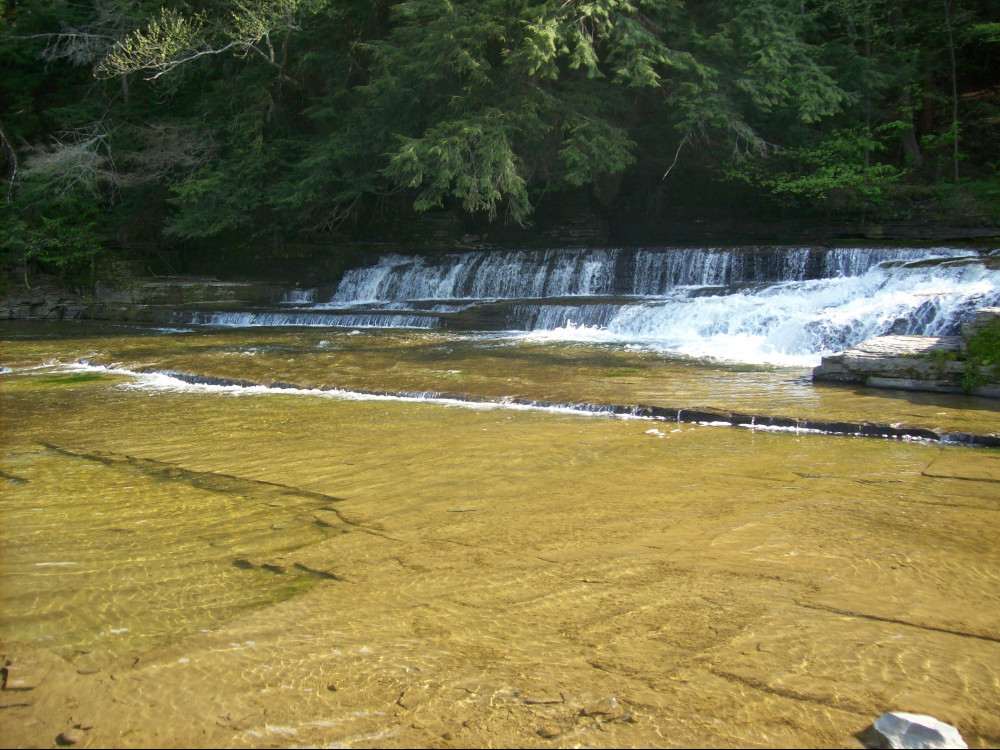 The creek at the bottom of my property and an old mill station up the road below.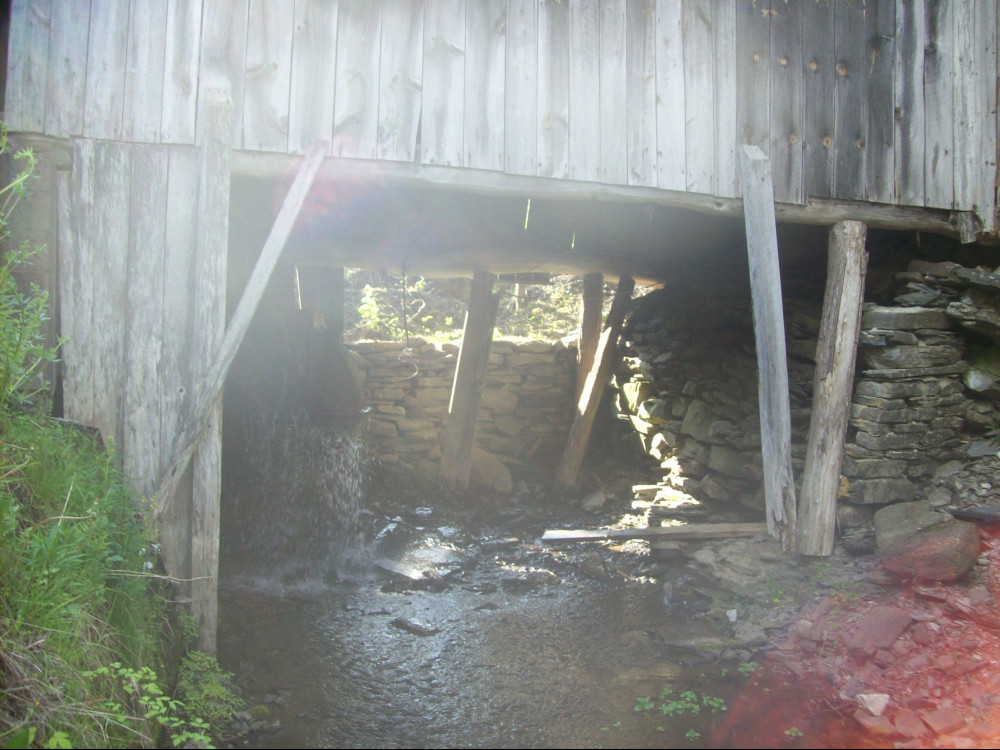 The animal images are of a road near my property that took several days for me to notice.
The animals from a distance all look real until I noticed they never moved...lol
My property had an old 1970's mobile home on it with no real value whatsoever. Removing that ugly thing was my priority, it had to go as it was well beyond repair.
I demolished the trailer and cleared the lot as best as possible due to the weather at the time.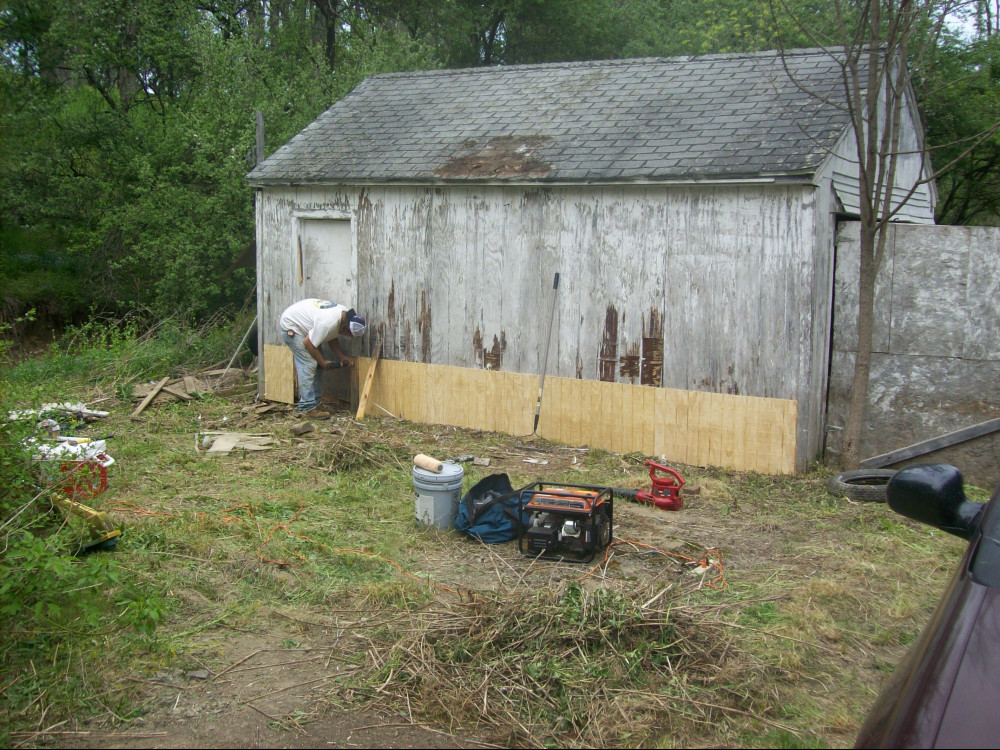 Next, I fixed the garage up to look better but will do more structurally to it in the future.
The property has an artesian well and an electric pole that will both be updated.
The tiny creek is right behind the garage and runs the entire property line of .17 of an acre.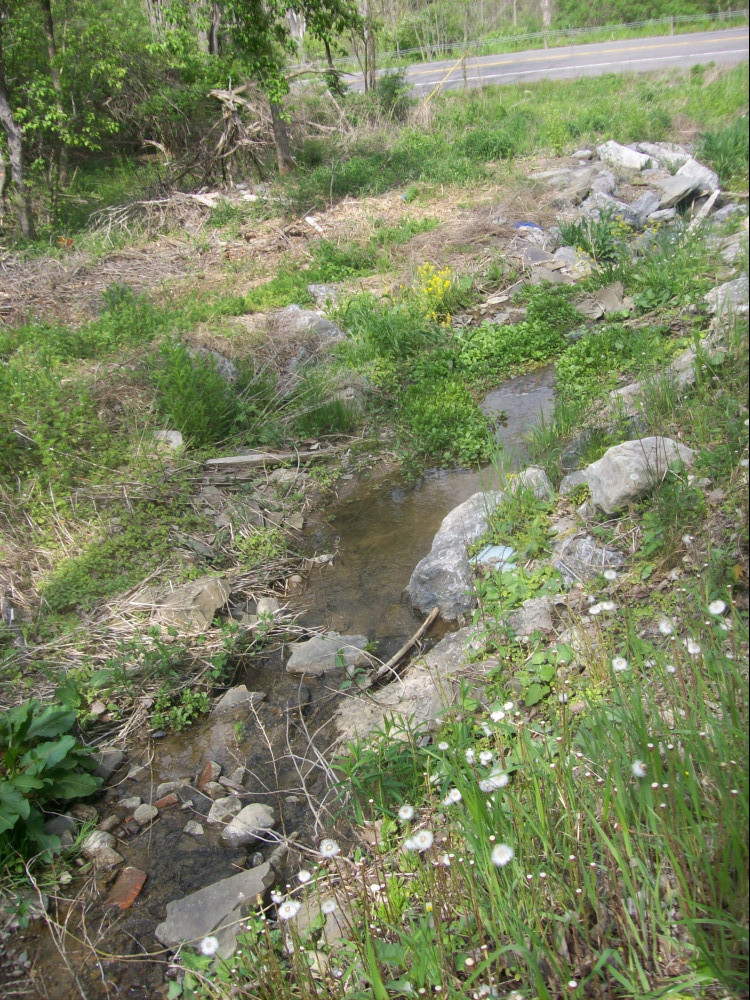 The tiny creek at the end of my property line empties to the main creek.
The creek runs along the above road and is considered a class A waterway in NY state.
This fishing park is across the main road from me on the creek, it's a really nice park for BBQs.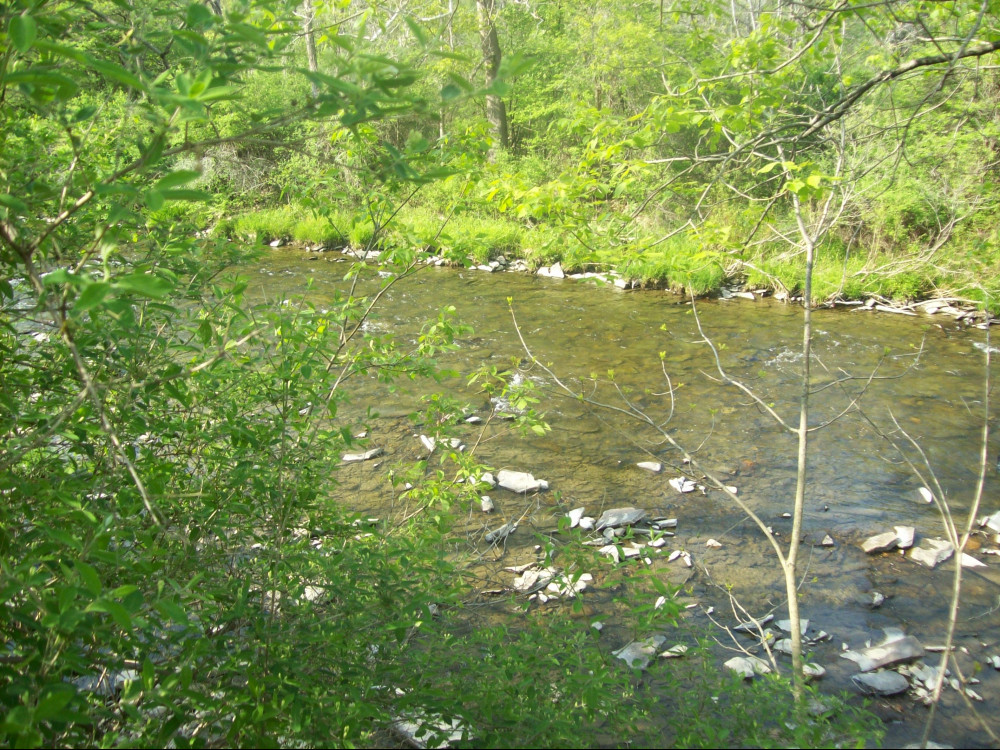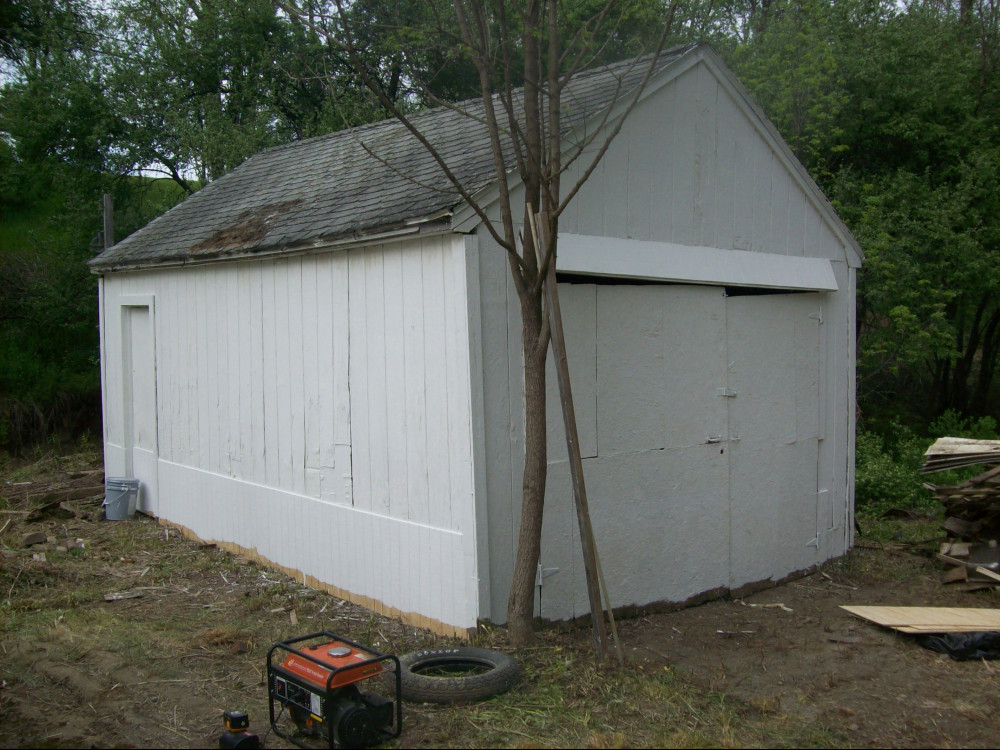 There are 2 concrete patio slabs from the mobile home and a 2 car concrete driveway.
The driveway is covered with dirt from years of overgrowth and will be found again soon!
This property has sat unattended for years prior to my purchasing, it's a work in progress.
My goal is to keep the garage and do no building and to use it as my private RV lot.

That keeps my taxes very low, which is great because I'm never there much, but I can be.
An RV would look happy on the lot and would have already been there if not for Covid 19.
Everything has been on hold since 2019 when Covid hit us, I'm hoping 2022 is the year!
Have a great week everyone!

John
Webcash2us's Posts
60 posts