My Black Friday Post Surprise
My Black Friday Post Surprise
Last Update:
November 28, 2021
Hello WA Friends,
Just a quick post to show you something unexpected that I discovered about 15 minutes ago. Yesterday, I had done another Black Friday post on my site, and afterward, I submitted the URL using Bing Webmaster Tools.
This was also done in Google Search Console as I usually do with all of my posts. After I completed those tasks I made a voiceover of my post and created a video for Youtube.
I uploaded the video to Youtube and relaxed watching some TV before going to bed.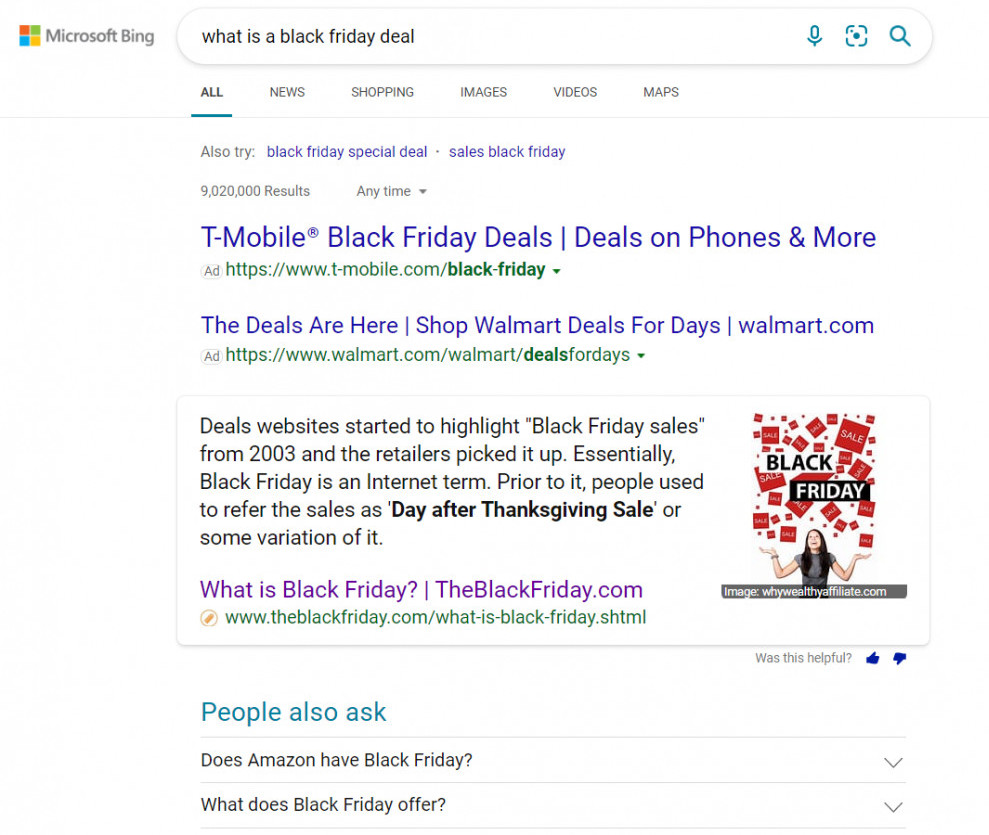 This morning just on curiosity I searched on Bing and I did not rank for my keyword phrase. Jaaxy showed no rank for the title keyword, however, the post was ranking page 1 for a few other terms I checked within Jaaxy.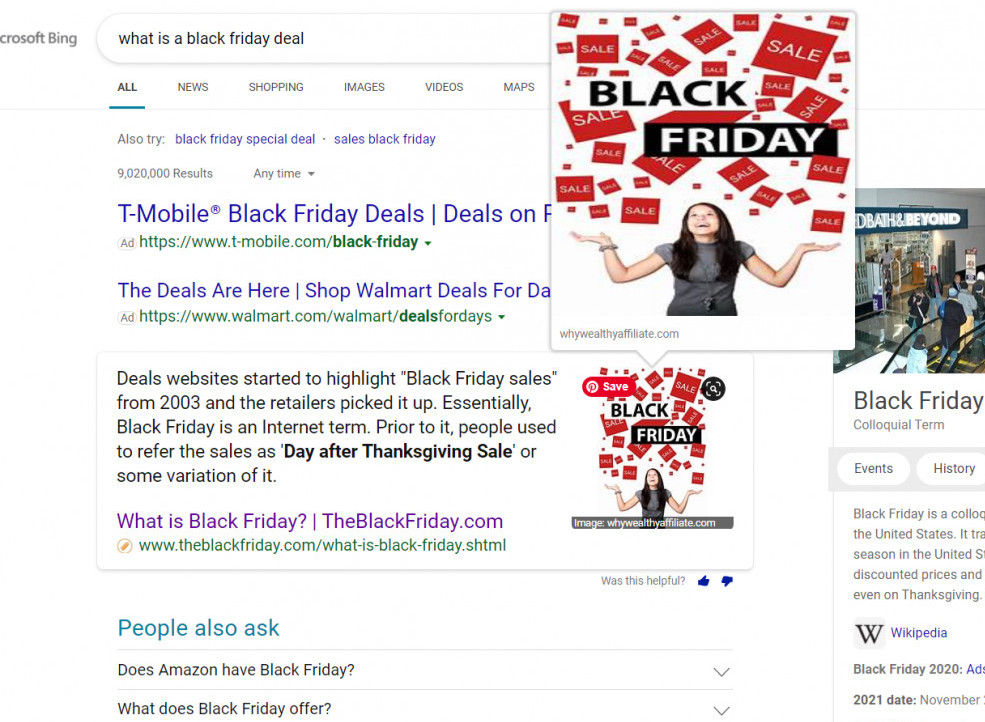 Interestingly, on the page title keyword, I was hoping to rank with, was other big sites ranking. When I looked closer I noticed my image was being used with Black Friday dot com in the top position on the page.
I've never seen anything like this happen before today, it's their content using my image and I was given full credit to my original site post. While I'm not seeing any traffic from this that I know of, it still is page 1 results in my book.
When I click the image it takes me to this image page and it's linked to my original post.
If I hover the mouse over my domain name under the image it shows the original post.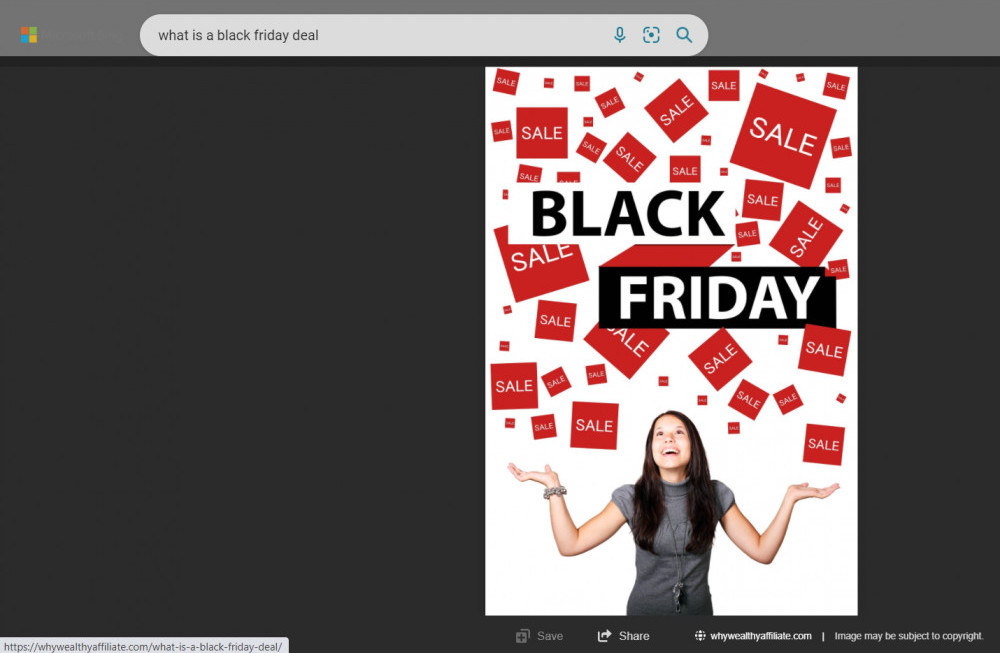 I checked Google and it's not there, but it is on both Yahoo and Bing on page one. I have no idea how this even occurred, it's a total first for me, but I'll take the win.
Less than 24 hours ago it wasn't there because I just submitted the post late last night. Who knows, maybe my original post will catch up to the image on page one...lol
Either way, I'm off to write some more content for another post.
Hope everyone is doing well.
John
Webcash2us's Posts
51 posts