Experiencing Natures Core in Florida
Experiencing Natures Core in Florida
Last Update:
January 29, 2022
Hello WA Friends
Good morning, afternoon, or evening to everyone!
Since I've lived in Florida for 35+ years I've witnessed a ton of wildlife pretty much daily. There's something about watching the creatures that inhabit this earth, it's enjoyable!
For most of my life, I've been avid fishing, hunting, boating, and camping, as an enthusiast.
I don't fish or go boating as often as I once did, but whenever I do go, it's always a good time. Between things I've run across and the things I've caught fishing, I've seen some scary stuff!
There's nothing like being in a small Jon boat and having a set of gator eyes looking at you.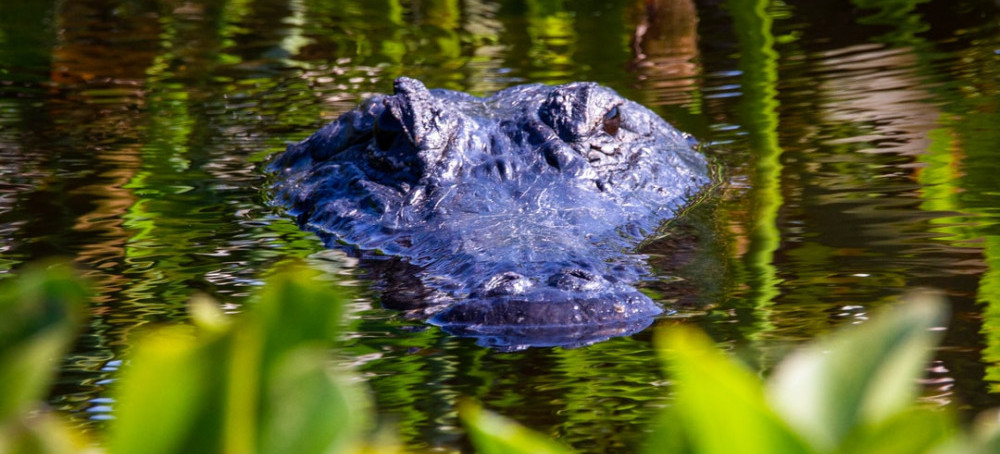 Most of the time nature's creatures won't mess with you but when provoked they may attack. That happened to me once while fishing a freshwater canal, I overshot my cast and hit a dock.
A huge snake was sunning on the dock right where my sinker crashed and he got pissed.
We had engine trouble and floated along with one paddle fishing the way back to the launch. The snake launched straight in our direction into the canal and headed right at us.
I never paddled so hard in my life and I didn't stop until we got back to the boat launch.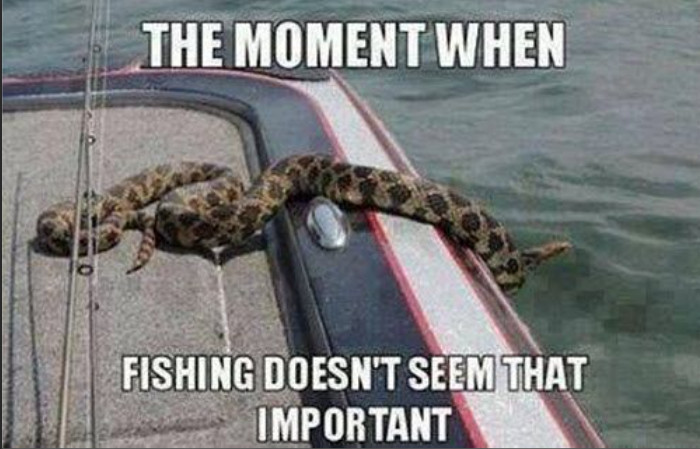 Thinking of a big pissed-off water mocassin slithering in my boat probably set a speed record! Fishing is the reason I quit going in the ocean, it's full of critters you don't want to encounter.
I've been bit by fish, stung by jellyfish, bumped by small sharks, and pinched by crab claws! Once I almost stepped on a horseshoe crab, it was burrowed under the sand tail spike up.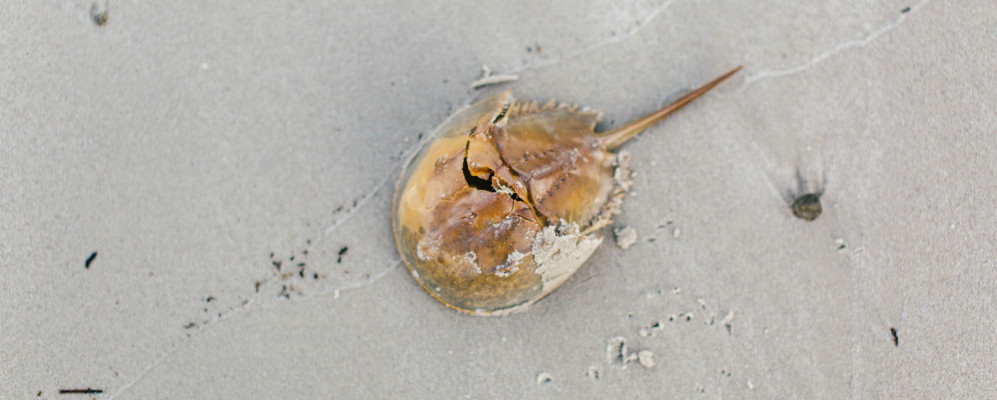 Experiencing nature's core is a one on one connection and it's how I disconnect being online.
Around these parts, I see something almost every day, even if I'm just taking a quick drive. There are usually deer or other critters that frequent this area because I'm somewhat rural.
For instance, the below image is a set of Whooping Cranes that visit my yard weekly, it's crazy! They are incredibly loud and are fairly good-sized birds that are not intimidated by people.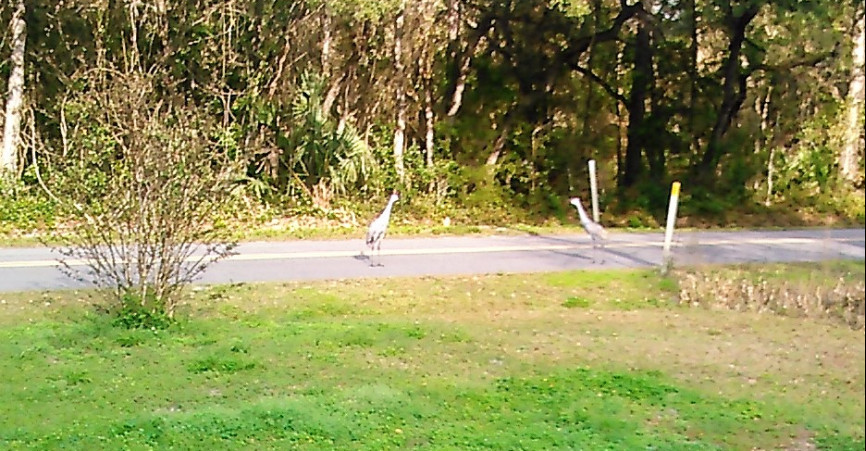 When I opened my door to take the pictures they came into my yard as seen in this image.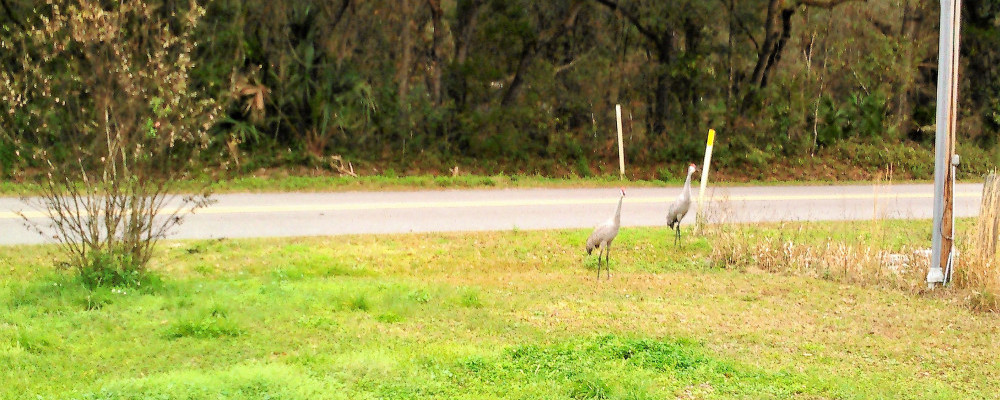 Almost every morning several hawks hang in my yard, and they hunt for their food. They sit upon the utility lines watching the ground, some days it's on my yard fence posts.
This Hawk pic was taken from inside the house through my office window a few days back.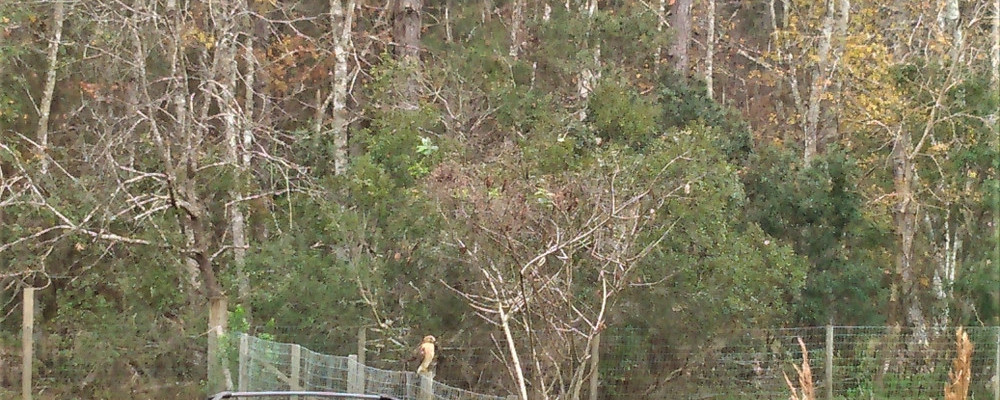 It's hard to see as it was a distance away from the window, my van is in the original picture.
I've watched these Hawks pounce and fly off with snakes or mice many times over the years! Here's another of a Wild Turkey behind my old house only feet away just outside my back door.

The abundance of wildlife around me is plentiful, just down my road is Rice Conservation. Florida Water Management is also nearby who protects the environment from various things.
When the weather warms a little I'm planning another excursion for a few days of fishing again. Hopefully, getting a line in the water while camping out on the St. John's river with my boat.
Hope you all have a fantastic weekend!
John
Webcash2us's Posts
60 posts