100% Free Online SEO Tools
100% Free Online SEO Tools
Last Update:
November 04, 2021
Hello WA Friends.
Are there any 100% free online SEO tools? Absolutely, finding them can be hard because of sponsored ads and big tech SEO companies dominating the search results in Google.
I decided to write this post because of Jay's 14-day live training that I attended every night.
Many of us look at what others are doing thinking we can't afford all of the pro versions.
I know I can't afford all of the pro versions but there are areas that I will make exceptions.
These areas are where I plan to purchase no matter what for items like Generate Press Pro.
However, many of the SEO tools needed to optimize your websites cost some big bucks too.
While free alternatives may not be as best as the pro versions, they beat using nothing at all.
Surprisingly I've used some free software that was equal to or better than some paid versions.
For instance, I use OpenShot Video Editor and to me, it's as good as any paid video editor.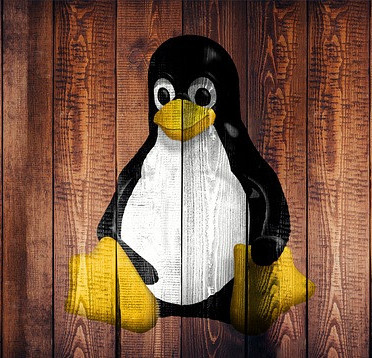 I'm a big fan of open source because I'm a big fan of Linux OS systems, where most software is FREE!
Recently, I took an old PC (mfg - 2007) and I installed Raspberry PI Desktop OS on the machine.
It's built on Debian Buster and it's pretty fast, it can do what most any PC can do. Most importantly it works!
I also have another old Dell laptop running Zorin 16 and it performs flawlessly and I use it almost every day.
This laptop I'm using to write this post is running Windows 10, soon to be 11 I'm guessing.
It's a Lenovo Ideapad touchscreen, but Microsoft will render it useless at some point soon.
That just happened to me last week with my desktop computer, it will soon be running Linux.
Apparently, it runs Windows 10 but doesn't meet the system requirements to run Windows 11.
Therefore, when Windows 10 updates end, I will install Linux and use it for years to come free.
---
I Searched For 100% Free Online SEO Tools
I searched for places to find free SEO tools that can help me until I may afford pro versions.
After getting past Google shoving ads at me with a few keywords I had better-targeted results.
During Jay's live training I got the idea to write this WA blog post about free SEO online tools.
So, recently I checked out this site called SEO Tool Station, and it's 100% free for anyone.

There are 25 SEO tools that can help any website owner with the performance of their sites.
The 25 tools list
(1.) - Article Rewriter Pro (2.) - Article Spinner (3.) - Plagiarism Checker (4.) - YouTube Video Ranker (5.) - Related Keywords Finder (6.) - Instant Backlink Indexer (7.) - Keyword Competition Analysis (8.) - Expired Domains Tool (9.) - Text To Speech Converter (10.) - Voice To Text Online (11.) - Article Generator Tool (12.) - Keyword Position Checker (13.) - Merge Words Tool (14.) - Article Scraper Tool (15.) - QR Code Generator (16.) - Urdu Typing Tool (17.) - Google Pagespeed Checker (18.) - Internet Speed Test (19.) - Mobile-Friendly Tester (20.) - Favicon Generator Tool (21.) - Allintitle Competition Checker (22.) - Advanced Skype Resolver (23.) - Social Stats Checker (24.) - Keyword Density Checker (25.) - Domain Authority Checker
---

The related keywords finder gives you a list of keywords that may rank with your keywords.
Some of these types of tools were used during Jay's training but he used his pro versions. Hopefully, these 100% free SEO tools help you with your websites, they are pretty decent.
The article generator, the spinner, and the rewriter can help you produce massive site content. Just make sure you go through the content thoroughly before publishing a thing on your sites.
Jay mentioned this in the training about using AI content on your site and what to do if you do.
If you are a premium member and haven't watched Jay's 14 day live training replay, you should check it out. I highly suggest you watch this series, it's pretty awesome full of NinJay tricks.
Not a member of Wealthy Affiliate? Join now and get premium training to build your success.
SEO Tool Station has only a donation button, but these are the full versions of the SEO tools.
The owner of SEO Tool Station also does Fiverr gigs, his Fiverr profile is on the main site.
Thanks for reading and I hope this helps everyone's site's SEO performance.
John
Webcash2us's Posts
51 posts