Posts by Verazhelvis

595
×
Oops!
The blog that you are looking for does not exist.
February 14, 2018
Whether you like this holiday, or not , it's a good occasion to spend it with your family or friends, or with your loved one, or , even if you are all by yourself, you still can have fun. And if you have fun, your mood improves, and if your mood improves,there are more chances you will meet your Valentine. Maybe pretty soon.:)) So here we go.May Valentine's Day bring you a lot of joy and laughter. We need it. All of us.Don't discredit gifts..Don't be discouraged being compared...What a misfortu
27 comments
18 likes
Like 18
February 13, 2018
Happy Valentine's Day, friends!I'm sending you lots of heart gifts today....One to remember that "Love is all we need"One to remember that one small word frees us from lots of things.One for you to give it to your special one. You'll find the words yourself.This text is just for you to get inspired.:)One for you to remember that love is patient and kind.And lots of them for you to carry in your heart.Let it be kindness, patience, passion. inspiration, etc, etc....The more beautiful things yo
39 comments
18 likes
Like 18
January 28, 2018
This post is a quick reminder to my friends and to myself that our health pretty much depends on our life style and on what we are doing to stay healthy and energetic.Good health habits, good immune system, common sense at the time of the epidemic can help us stay healthy when flu viruses become especially active.The recipes are so simple that they are hardly worth talking about in detail.. They are good sleep, right food, physical activity, water intakes and water procedures, good mood and
57 comments
27 likes
Like 27
January 22, 2018
A good boost of confidence for those who feel bad about having not reached large audiences yet.Even if we get across our message to some people, it's worth it.Even if we can change life of one or two people just yet, it's worth it.Speed doesn't matter either.Everybody wants the business to be large and quick.But just remember how Henry Ford started, and how Arnold Schwarzenneger or J.K. Rowling did, to name just the three of those great people who dared to believe in themselves...
63 comments
48 likes
Like 48
January 10, 2018
Looks like many of us started doing Facebook pages.Of course there are people who have been doing this for a long time, and they have aalready achieved success in it. But for us, newbies in this area, this guide can be very helpful.
29 comments
22 likes
Like 22
January 09, 2018
I think it's a very beautiful illustration for us not to forget how great things are created.Everything starts with a blank sheet of paper and work of imagination, and tiny steps, with each of them our idea getting more shape till we see on canvas what we wanted. Imagination, right paints,patience and work, and we are there. And for those of you who love painting, or want to try your hand at it, it's a great tutorial. I will try..:)) Credit to: Pinterest
25 comments
19 likes
Like 19
January 07, 2018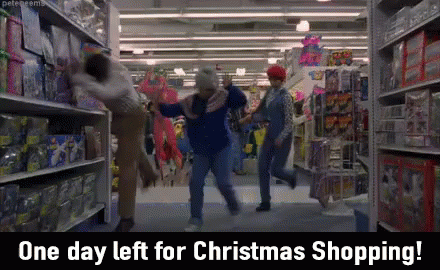 Sunday Funday, friends. Holidays are over.Hope everyone had at least some rest...Did you?Now, what do we remember? Shopping rush...After- shopping and after - holiday shock when everyone gave us their gifts- what to do with all that?Family hugs...Guests...Eating... Why do we eat as if we haven't eaten for eternity?Why torturing ourselves so much?Yummy, yes, but way too much...So well , holidays are over- time to come in shape. With the help of a friendWith the help of your pettIn a gym. If you
26 comments
14 likes
Like 14
December 29, 2017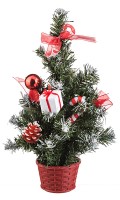 Dear friends,When the clock strikes 12, I wish you to think of your biggest wish and imagine it fulfilled. It only should be a very strong wish- the magic of this night and your imagination can create miracles.It's true. Just check it.:)And here are my wishes for you.I wish you a very happy and joyful New Year night.,some nice drinks, tasty food. You can imagine your own favorite dish now. What is it, by the way?I wish you to shine - not just on a New Year night, but through the year, tooI al
52 comments
30 likes
Like 30
December 23, 2017
Merry Christmas, dear WA! We are all well set .The snow is falling where it should be falling.The water is nice where it should be nice.The Christmas trees are beautiful.Our helpers were helping us the best they could.We watch a Christmas movie.And now at last...Yes, Santa's here. He's joyful, vigorous and happy as ever. But only those who read my last year blog know what stands behind all that. . It's not at all easy to be Santa.You can get some idea of it, if you wish, here:https://my.wealt
94 comments
37 likes
Like 37
December 22, 2017
With the holiday season approaching, we think of new plans and new ideas and new New Year Resolutions. We also think of the things to leave behind.What if we look here and analyze our attitudes?. Are we complainers or are we people, appreciative of what we have? What if we totally stop complaining? .The thing is , the more people complain, the more it becomes a habit, and people stop seeing positive things in life.It's pure psychology.It comes down to ridiculous- people complain because it's a
49 comments
25 likes
Like 25