Posts by Verazhelvis

562
×
Oops!
The blog that you are looking for does not exist.
September 17, 2017
It's a short post with some thoughts on Rick's post as of today. I found the replay of the game and I watched the episode several times admiring the beauty of it.I am not great at football terminology, besides Rick described everything in detail..http://www.businessinsider.com... I just see the beauty of the team work, of understanding each other, of the joint spirit of the players.To send the ball over the field in hope your partner will get it! To use the last seconds of a game in a hail m
28 comments
16 likes
Like 16
September 17, 2017
Hi friends. Sunday Funday today. Something to laugh at and something to think over. Naming.Naming is very important for our business.Domain name , title of a post, advertising campaign- our business is closely connected with all these and can be boosted with the right names.Like in many other situations, we can learn from children:You are not kids anymore, but would you try giving a name to this picture?Good luck!Have a very good Sunday!:)Credit to:http://www.dumpaday.com/funny-...
32 comments
18 likes
Like 18
September 15, 2017
I am in a mood and in a need, I guess, to do something beautiful. Looks like we all need it now.We need to remind ourselves about beauty of the world around, beauty of people we communicate with, beauty of ourselves.Yes, beauty of ourselves,as unique individuals, too. We need to remind ourselves about the beauty of the community we are in.Make yourself a beautiful day today.Tell your loved ones that they are beautiful, or if you are a lady, tell them they are handsome. Believe me, they like
38 comments
24 likes
Like 24
September 13, 2017
"Hakuna matata" is a Swahili phrase from Kenya. Its close meaning is "no worries". The phrase became popular after it had been used in the Disney animated film "The Lion King" in a song named after the phrase. Look at this powerful compilation (thanks to the unknown aithor of it!), where each phrase is a gem in itself. I am sure everyone can find an inspiration in this or that phrase, and all of them together are Hakuna Matata!How much is resonates with the Bible's "Do not let your hea
41 comments
29 likes
Like 29
September 11, 2017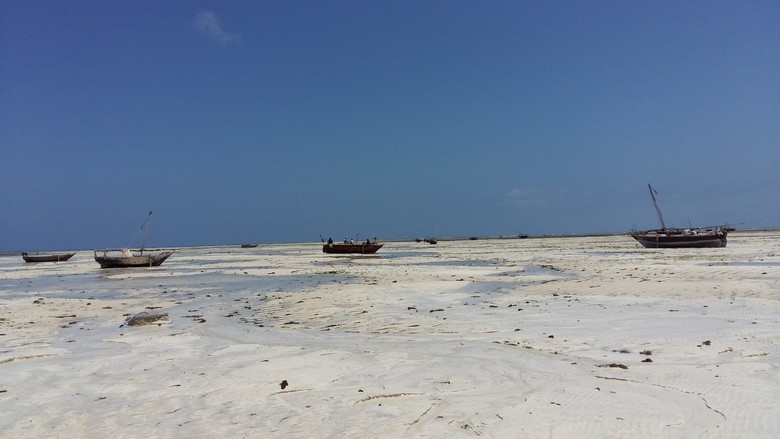 New shocking videos come from the territories affected by the hurricane in Florida."The sea is gone", "Beach has gone"- you can see the headlines of the news today.The water has gone as far as some hundred meters on Tampa shores.And similtateously, the same force producing this effect in Tampa, brings in water on the eastern coast flooding Maiami.But having allowed the people to look at the sea floor, Irma makes a comeback in larger amount in Tampa bay. Destruction and inundation are deva
29 comments
17 likes
Like 17
September 09, 2017
It's unbelievable how some people doing business try to take advantage of any situation and make profit even out of people's grief and calamities.Thus, in the state of Florida there appeared themed cakes dedicated to the hurricane "Irma", reports Mashable, global media and entertainment company On the confectionery product cream depicts a hurricane in a funnel and a call: "Irma go." It is noted that not all social media users appreciate this culinary idea. Some found making cakes to be
25 comments
18 likes
Like 18
September 08, 2017
With the hurricane coming to Florida nobody can truly predict which direction it's going to go. I've been trying to follow the news today, and they seem to be quite contradictory.It's difficult to distinguish real news from fake. Thus, Irma was called in some pieces of news category 6 hurricane, the category which doesn't exist.But in reality, category 5 or 4, going to strike the east coast or the west coast, it's disastrous. Florida Governor Rick Scott ordered that all public schools, c
52 comments
17 likes
Like 17
September 06, 2017
We often say and hear- Be yourself. But what does it really mean?Being vulnerable is also about being yourself, being the most genuine yourself, being the most beautiful yourself.. Courage. Vulnerability. Love. Passion.Creative process is about all of those things. But when we're creating we get scared and question ourselves why we do it in the first place. We are apprehensive of people's reactions, we don't want to deal with the critics and our own fears as well.But it's
42 comments
28 likes
Like 28
September 04, 2017
Read this quote taken from the speech by Theodore Roosevelt often referred to as "The man in the arena"Print it out and paste it on the wall.Read it when you have doubts. Read it when something goes wrong. Do we want to be critics or doers? Do we want to act and persevere or do we want to continue doubting?
35 comments
29 likes
Like 29
September 03, 2017
Sunday Funday. Computer geeks, this sort of humor is not for you, I am sorry. You won't understand...What if a computer is down? What do inexperienced people do?Remove cookies. Try to persuade their computer.Do things manually.Try to persuade the computer again, and yet again.Start feeling uselessHave a computer laugh at them,Finally, they become furious.and even dump the computer.What's the solution?To teach your cat?.Then the cat will teach you....Have a good day!:)))
29 comments
17 likes
Like 17