Posts by Verazhelvis

586
×
Oops!
The blog that you are looking for does not exist.
November 22, 2017
Happy Thanksgiving, Friends!It's a holiday mainly celebrated in Northern America, but it's a good occasion for all of us to revaluate our attitudes and build up a thankful heart. There are a lot of things in life to be thankful for. We need to learn to be thankful for our family and friends, for our loved ones, our health, our homes, food, clothes, opportunities to work and study- these simple things we take for granted.We need to learn to be thankful for the stars in the night sky, rive
62 comments
29 likes
Like 29
November 19, 2017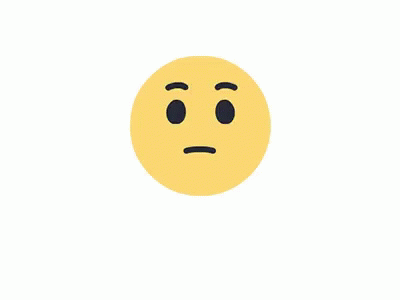 Sunday Funday, friends. Nowadays each of us has a lot of accounts in various social media. Sometimes we forget where we are in, let alone remembering passwords. Do you recognise yourself in any of these situations?If not, just know that a lot of people would...:)
229 comments
35 likes
Like 35
November 18, 2017
Hi, friendsHope you are all having a good weekend. Hope my post can bring more savour to it. Have some fun and have a good eye exercise for a while.We do need to relax and strengthen our eyes spending a lot of time at our computers. I am amazed at the ingenuity of the first sample I found on Pinterest. How clever and creative some people are....Enjoy!:)Visual illusions are among the most popular forms of intellectual entertainment for children and adults. The observation of such pictures he
44 comments
21 likes
Like 21
November 15, 2017
Many people love Wednesdays. Middle of the week.Two days before weekend. So many things can still be done during these two days , and it's already OK to start planning your weekend. I believe you love this day. I believe that not only on hump days , but on other days, too, you are ready to "walk a mile for your camel"...What is your camel?Is it your new car, your extravagant clothes, your new spacious home, holiday in Hawaii?Maybe it's your love or your business? Do you walk a mile for it?
26 comments
14 likes
Like 14
November 12, 2017

Good morning, friends! It's Sunday Funday today. Don't you think there are many things in the world to feel sarcastic about, to laugh at?I can easily find such things at whatever situation I am in. Sometimes it takes longer than usual, but normally yes, I can. When you laugh at your problems they are only half problems.You start seeing things from a different angle and you are closer to sorting them out.There are serious people and institutions that study sarcasm.But we won't go into deep r
48 comments
27 likes
Like 27
November 10, 2017
I know, the headline is a bit too much, but just go further , if you wish to.Be yourself, find yourself.You will find your love, or maybe...You will dare be who you are, even if you are weird and you know it...You will do the trick you have been failing to do thousands times.You will cope with your fears and insecurities.You will break a vicious circle.You will rejoice.:))Tell yourself today:Have a good weekend! Enjoy yourself! Let your hair down and your eyes shine.:))
40 comments
31 likes
Like 31
November 09, 2017
Hi friends . Found an exceptionally funny story on Pinterest which I want to share with you.A story not just to laugh at, but to teach us something too.Maybe to teach us not to buy some kind of stuff we are buying sometimes, as well.... Tooth brushes are not always near at hand...Credit to: Pinterest
47 comments
34 likes
Like 34
November 08, 2017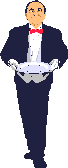 We all live in a society in which everyone gets service from other people and provides service to other people.A teacher teaches children of a dentist she goes to. A hairdresser buys food in the supermarket the shop-assistants of which are her clients.A taxi driver drives people who serve him in a cafe, shops, etc. It's very important how this all is being done. Would we go to a cheerful and friendly person to get our hair cut, or it doesn't matter to us? Do we want to get positive or bad ene
36 comments
20 likes
Like 20
November 05, 2017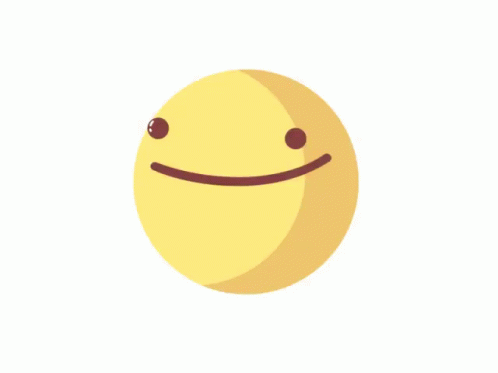 If you ever wondered what the real meaning of emojis is, here is something to help you. And here is the link to 13.000 emoji gifs in case you are interested:https://yandex.ru/images/searc...Have a good evening!Credit to: Pinterest.
36 comments
16 likes
Like 16
November 05, 2017
Sunday fun, friends! Welcome to the English Language again!Again and again, it doesn't stop surprising us, amusing us. The post is mainly for non native speakers, of course. But native speakers can look at the post and at English with their fresh eyes and marvel at it together with us.OK, OK. I see logic and some beauty in "Wanna dance?", "Wanna banana?""I've gotta go", or "I've gotta book" are OK with me. But "Na chet"? Why do you do it?It's you, my American friends. What do you do with Englis
30 comments
23 likes
Like 23