Using Pinterest Group Boards
Using Pinterest Group Boards
Last Update:
November 26, 2020
So, perhaps you are aware that Pinterest is a great source of traffic. But what if you don't have many followers? How can you get your pins in front of lots of potential visitors? Group boards is the answer - communal boards that typically have a lot of collaborators and followers. However, these are not always easy to find, and difficult to join. Let's look at a free tool that takes away your Pinterest stress!
This tool allows you to find group boards and puts all the important stats right in front of you, so you know which boards will be of most use. Here is what you see when you first open up the page.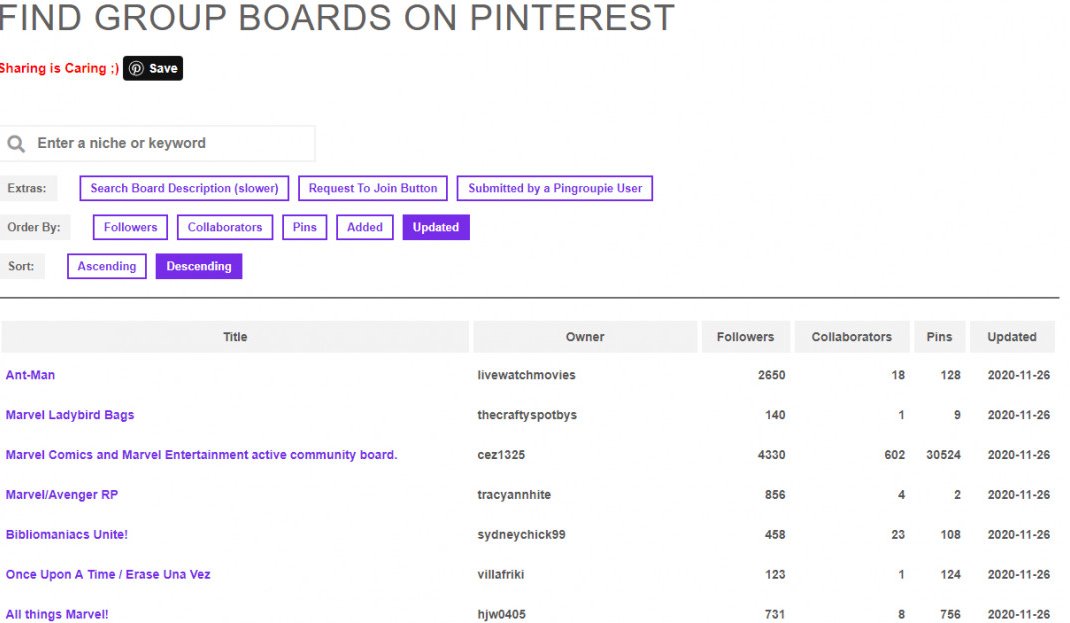 Move to the next lesson to learn how to find your particular niche and narrow your search.