We are now getting into the FUN stuff! Search Engine Optimization, also known as SEO!

You have your website in place and now you want to make it SEO ready so that search engines can find it. Our goal is to get ranked in the BIG 3 engines, Google, Bing & Yahoo.
Do note that our focus is going to be primarily on Google though as they own over 85% of all search traffic, and over 95% of mobile searches.

But why do you want rankings in the search engines? Simple...
Website Rankings = Targeted Traffic = Revenue!
The rankings are the first step in creating an online revenue stream.
Today we are going to walk you through the set-up of a Wordpress plugin that is going to do a lot of the "dirty work" for you and will take care of the optimization of all your website pages/posts, meta tags, and other aspects that search engines look for when ranking your site.

I have created a "Setting Your Website Up for Search Engines" video walk-through of this training and please follow along as it will add a lot of clarity to how SEO works, but also how to install the The SEO Framework plugin.


Task 1: Set-up The SEO Framework on your site
Search Engine Optimization (SEO) is a very important aspect of any website's success.

In this task we are going to be setting up a plugin that makes our website code (the stuff behind the scenes of our website) friendly for search engines like Google so they can index and rank our sites properly. This is going to be very powerful for your website content getting ranked in search engines going forward, so DO NOT skip this task.

Since you activated the The SEO Framework within the last lesson, you should see the "SEO" item with your main menu now in your Wordpress back office. If you click on that menu icon, it will open up the plugin settings.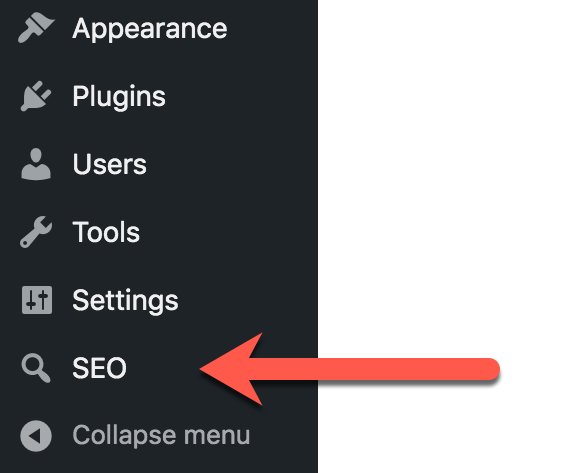 This is where you will be going to set-up your SEO settings for your website.
The main "Layout" section you are going to be updating here is the Homepage Settings section. There are two sections that you will be updating there:
Home Title - This is the title of your website that will show up when you get ranked in Google and other search engines. This won't actually show up on your site.

You want this to reflect the actual title of your website that you created with your site, but also add something to make it a bit more captivating.

Ideal Length: 40-60 characters, keep under 60

Home Description - This is a description of what your website is about and how it will benefit people. Don't overthink this part, you just want to be descriptive as to what your site is.

Ideal Length: Under 160 characters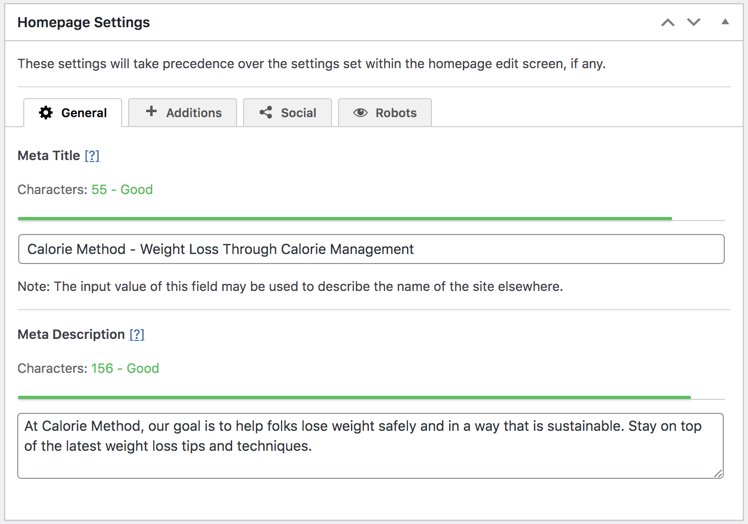 Although there are a TON of other settings, you are not going to need to update any of these at the moment, not for SEO purposes.
When you are done updating your Homepage Settings, scroll down to the very bottom of the page and click the "Save Settings" button.
Upon doing this, you are done. Your website is set-up and SEO READY! :)

A few important points things to take note of here about The SEO Framework:
You DO NOT need to "Upgrade". The free version is more than adequate for your needs.
You won't see these changes to your actual site. The work is done behind the scenes within your websites HTML code. It is making your code friendly for search engines.
Awesome, your website is all set-up for SEO now! As you build out your new pages/posts, they will automatically be optimized for Google and other search engines. If you have any questions about the set-up process, leave them in the comments below and we will give you a hand.

In the next lesson we are going to be discussing KEYWORDS, the root of all of your rankings, traffic and success online.


---
Top Helpers in This Lesson