Are YOU Ready for Success Online?
We're a community of over 2.7 million people who are passionate about helping each other succeed online. We know that starting an online business can be overwhelming, but we're here to make it easy.
Here's how it works:
Choose an interest. What are you passionate about? Cooking? Travel? Fitness? Whatever it is, we can help you turn it into a profitable online business.
Build a website. We'll show you how to create a beautiful, professional website that will make you look like a pro.
Get traffic. We'll teach you how to get free traffic to your website so that you can start making money right away.
Monetize your website. There are many ways to make money with your website, including advertising, affiliate marketing, and selling your own products or services.
We know that you can achieve success online, and we're here to help you every step of the way and we are the top recommended platform in the industry for a reason, we built our reputation off of HELPING people just like yourself succeed online.
Here is a quick diagram breaking down the process.
Also, I have created a "walkthrough" video, to help you navigate your way around the community. You can watch this video below by clicking the PLAY button.
---
---
I highly recommend that you use this, as it will show you around and help you navigate the initial tools, training, and support lines you will be using in the early stages of yoru business.

If you have any questions as you are going through the video, jump into the comments are below this lesson and we wil help you out.

Speaking of which...
Getting Help Here Within WA!
We want you to make us a promise. We want you to give Wealthy Affiliate a chance first and foremost. We know that you may have had bad experiences online in the past and we want you to allow us to prove ourselves to you.
Second, if you ever need a hand with ANYTHING at all as you move forward, please ask for help. You can leave a comment below, or you can jump into a live chat on the Activity Dashboard at any point.

We care about YOU and we care about YOUR personal success more than you think.

Do we have a deal? :)

Again, we want to personally welcome you to the community and we look forward to helping you achieve success online, and far exceeding your expectations :)

Your friends,
Kyle & Carson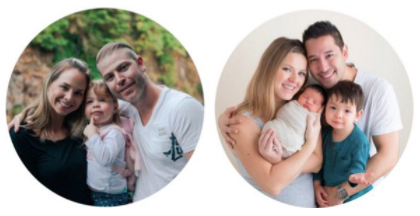 In the next lesson we are going to be talking all about Making Money! :)
Top Helpers in This Lesson